10 Most Significant Occurrences in Charlotte Nightlife in 2012
For better or worse, these people, places, and events had big influences on the Queen City's nightlife scene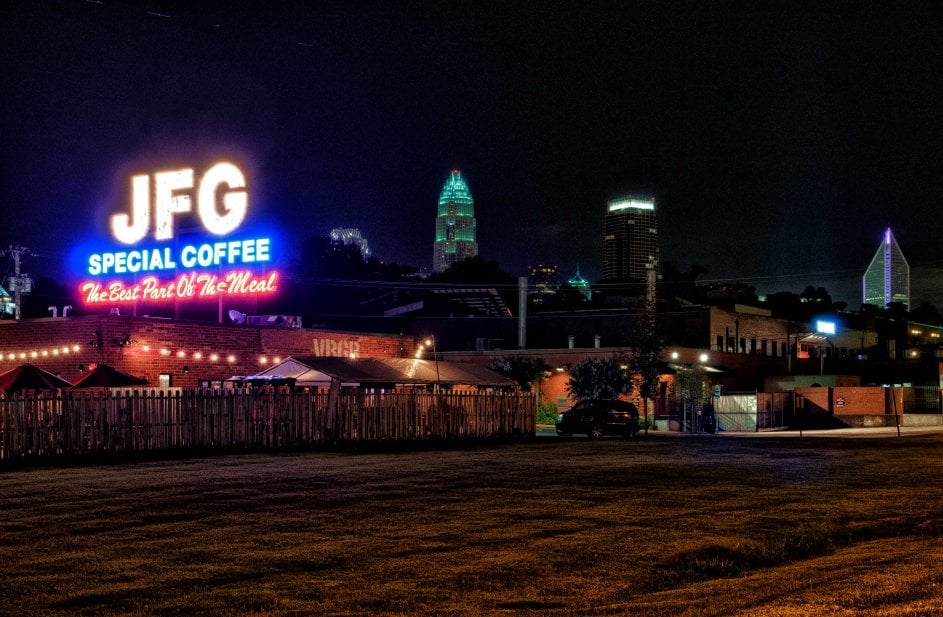 Looking back on 2012, it all seems like one big party. I guess time does fly when you're having fun (or blogging about it). But before we embark on a prosperous new year, I thought I'd reflect on the past year in Charlotte nightlife and come up with what I think are the ten most significant occurrences. For better or worse, here they are (in no particular order).
The EpiCentre forever changed Charlotte nightlife when its plethora of restaurants, bars, and nightclubs began opening in 2008. Now with new ownership—and $15 million in upgrades this year—the Uptown entertainment complex is attempting to broaden its appeal.
Thousands of national journalists, politicians, celebrities, and other visitors partied for several days in September during the Democratic National Convention. I got to see my crush Eva Longoria, but I narrowly missed seeing my other crush Jessica Alba.
Once Charlotte's hottest and most exclusive nightclub, Butter NC surprised many club-goers when it closed in November.
Local bars made cameos throughout season two of Homeland, including Cutter's Cigar Bar and Ed's Tavern.
A real-life basketball wives brawl took place outside of Label nightclub earlier this month. Jamie Patrice Thomas, wife of Charlotte Bobcats player Tyrus Thomas, and Sascha Smith, fiancée of Bobcat Ben Gordon, were reportedly involved in a fight that included their group against two other women. National media ate up this story, but it wasn't the kind of attention Label wanted after being opened only two months.
Thanks to a growing number of bars in several neighborhoods—Uptown, NoDa, South End, Dilworth, Plaza Midwood, Elizabeth—a different, organized bar crawl took place almost every weekend throughout the year. They still don't get any bigger than Rich & Bennett's Annual St. Patrick's Day Pub Crawl though, which this year drew a record crowd of 15,144 people, all wearing the special green T-shirts.
ABC's The Bachelorette, which starred Charlotte's Emily Maynard this season, showed reality TV fans around the country some of our big-city living, including segments filmed at NC Music Factory.
Boasting no fewer than ten restaurants and bars, the Montford Drive area solidified itself as one of the city's most vibrant neighborhoods for nightlife, highlighted by the renovation/re-opening of Ten Park Lanes.
The number of parties, events, and celebrities in Charlotte during the week of the CIAA Tournament keeps growing each year, and 2012 was no exception.
Craft beer is taking over the drinking scene. Several breweries opened in Charlotte over the past year, along with specialty beer bars like World of Beer and Good Bottle Co. Local brewmasters are passionate about their craft, and seems like every Charlotte restaurant and bar now has at least a small selection of North Carolina craft beer on its menu.
Cheers to 2013!

Be sure to bookmark www.charlottemagazine.com/Blogs/Dusk-Till-Dawn to stay plugged into Charlotte nightlife. Follow me on Twitter @HollidayInk; email me at jarvish@grownpeopletalking.com.