Where to Eat in Uptown Charlotte: 2020
With curbside and delivery options amid the COVID-19 pandemic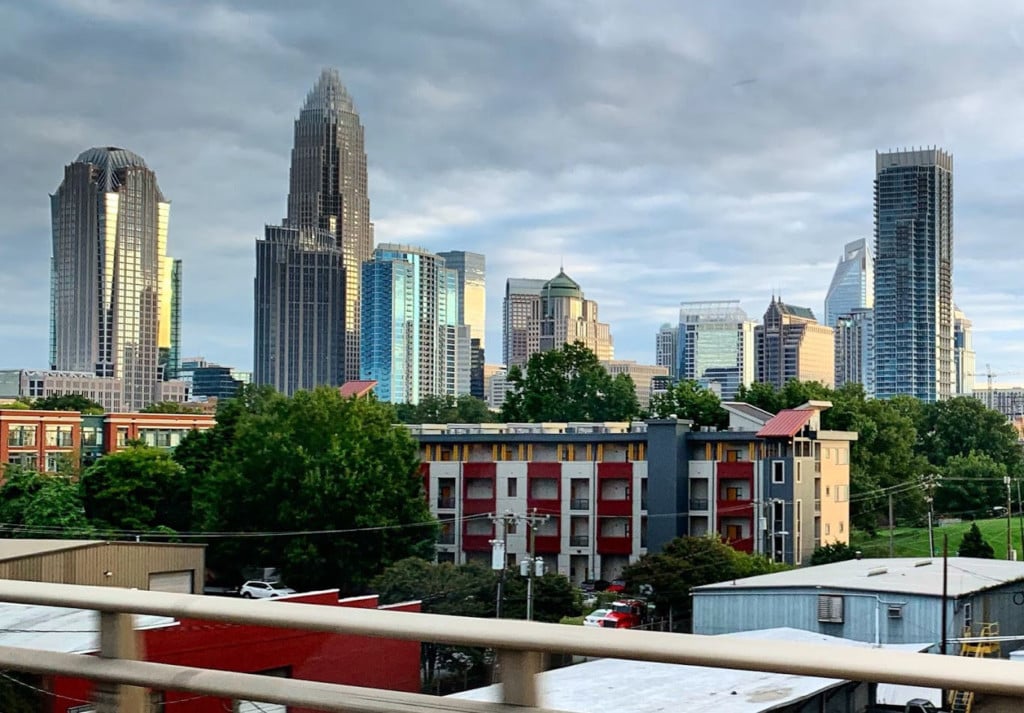 These picks are based on our 2019 Best of the Best Awards, the 2019 25 Best New Restaurants and 2020 50 Best Restaurants lists, and rolling editorial decisions.
---
Located in the Dunhill Hotel, this place is open for all meals, but really shines during dinner. It's not unusual to find lesser-utilized ingredients, such as beef tongue or heart, on the menu, prepared in a way that makes them as approachable as possible. Such dishes help minimize waste, but if you'd rather stick to the traditional cuts, The Asbury excels in that as well. 235 N. Tryon St., 704-342-1193.
---
This restaurant serves up an extensive Italian menu in an elegant, modern space. 100 N. Tryon St., 704-376-8880.
---
The pappardelle Bolognese and cioppino at Angeline's are both excellent, but if you're feeling adventurous, order a few of chef Robert Hoffman's appetizers. The whipped ricotta with sourdough, lavender honey, and pistachio is an unexpected sweet-and-salty combo, and the lamb and pork meatballs are great for sharing. Ride the elevator to the 19th floor of the Kimpton Tryon Park Hotel for a nightcap from its sister cocktail bar, Merchant & Trade. 303 S. Church St., 704-445-2540.
---
5Church
This spot reopens Monday, June 22.
Guests go to 5Church to be seen, but that doesn't mean they're not getting great food from Top Chef contestant Jamie Lynch's kitchen. Fifth and Church streets, 704-919-1322.
---
French food had a moment this year, especially if the crowds at uptown's La Belle Helene tell us anything. There's a lot to take in at LBH: the massive, bull's-eye chandeliers hanging above, the rotisserie chickens twirling gently on a spit, the bartenders pouring the gin-based South Side cocktail. But there's even more to eat; try a mix of pour commencer and plats from its Parisian menu, piloted by chef Jim Stouffer. 300 S. Tryon St., Ste. 100, 704-969-2550.
---
Uptown hasn't always been friendly to fine dining restaurants, but Halcyon's ingredient-focused menu continues to draw in locals and business travelers. Its location overlooking the southwestern entrance to uptown makes it an enchanting date night, and its treatment of expected and exotic ingredients—simply, yet with textbook technique and flavor combinations, such as its rabbit saddle or Spanish turbot, a white fish—make it a Charlotte classic. 500 S. Tryon St., 704-910-0865.
This restaurant in the revamped Marriott City Center set out to show that hotels could be a destination for Charlotteans, too. The menu has slowly grown to push guests' culinary comfort, with dishes that include mostardas, consommes, and agrodolces. Snuck into most dishes, though, is a nod to the South—whether it's ingredients such as Lusty Monk mustard or a touch of sorghum in a glaze. 100 W. Trade St., 704-353-6005.
The blackened catfish is cooked just right, the Cajun pasta is piping hot, and chatter fills the no-reservations dining room. 401 W. 9th St., 704-332-6789.