Where to Eat in Uptown Charlotte: 2020
With pickup options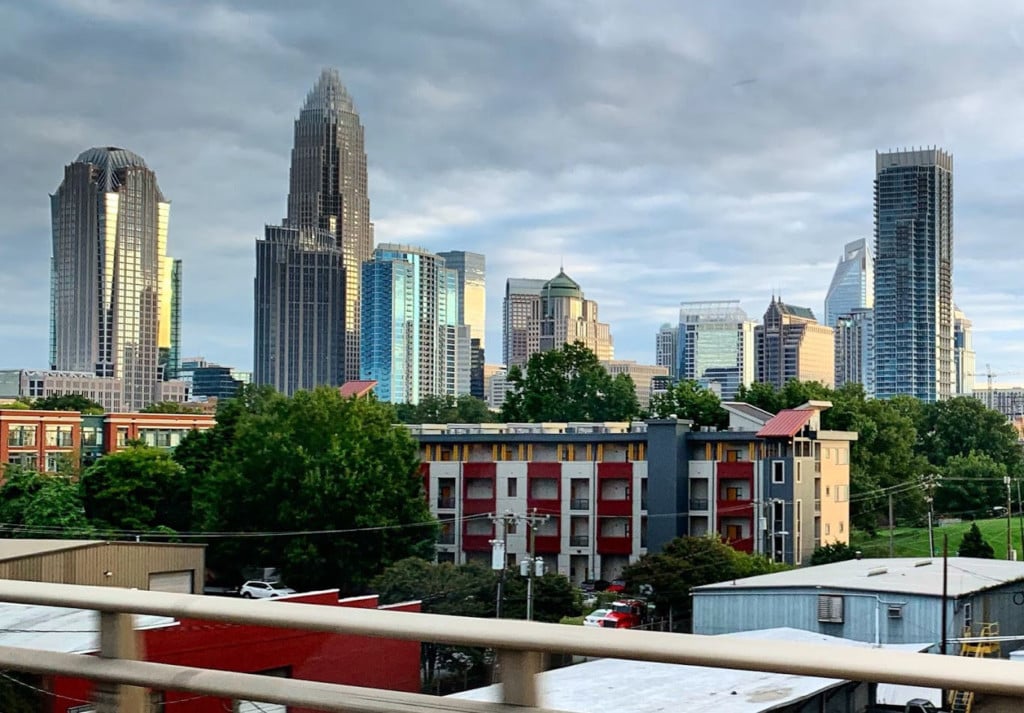 These picks are based on our 2020 Best of the Best Awards, the 2019 25 Best New Restaurants and 2020 50 Best Restaurants lists, and rolling editorial decisions.
---
The Asbury
235 N. Tryon St.
704-342-1193
Pickup options available
Chef Mike Long's inventive menu mixes countryside favorites like biscuits and deviled eggs with bold flavors and contemporary techniques.
Sea Level NC
129 E. 5th St.
704-412-2616
Pickup options available
Concrete beams and rustic brick give an industrial feel to this seafood restaurant, which serves up dishes that are accessible, inventive, and sustainably sourced.
5Church
127 N. Tryon St.
704-919-1322
Pickup options available
The spot's innovative, seasonal menu includes yellowfin tuna sushi tots and mint crusted lamb loin.
McNinch House
511 N. Church St.
704-332-6159
Guests order from a daily prix fixe menu (ranging from five courses to nine courses), choose their wine and entrées, and the staff takes care of the rest.
Fin & Fino
135 Levine Avenue of the Arts, Ste. 100
704-800-5680
Pickup options available
Come for the raw bar, but stay for bartender Brittany Kellum's drinks. Then splurge on a slice of cheesecake.
Haymaker
225 S. Poplar St.
704-626-6116
Pickup options available
Enjoy locally and seasonally inspired dishes from North Carolina chef William Dissen in this bright, stylish space next to Romare Bearden Park.
Aria
100 N. Tryon St.
704-376-8880
Pickup options available
This restaurant serves up an extensive Italian menu in an elegant, modern space.
Angeline's
303 S. Church St.
704-445-2540
Pickup options available
The Italian-inspired entreés at this uptown spot are all excellent, and the whipped ricotta with sourdough, lavender honey, and pistachio is the most imaginative appetizer on the menu.
Forchetta
230 N. College St.
704-602-2750
Pickup only
Chef Luca Annunziata serves lasagna just like his mom made it and carbonara as it's served in Rome.
La Belle Helene
300 S. Tryon St.
704-969-2550
Temporarily closed
The Parisian menu offers rotisserie chicken and a mix of pour commencer and plats, plus decadent desserts and specialty cocktails.
Alexander Michael's
401 W. 9th St.
704-332-6789
Re-open for takeout
The blackened catfish is cooked just right, the Cajun pasta is piping hot, and chatter fills the no-reservations dining room.
Halcyon, Flavors from the Earth 
500 S. Tryon St.
704-910-0865
Temporarily closed
With views from the Mint Museum Uptown, this restaurant's local menu is popular for lunch and pre-theater dinners.
Stoke
100 W. Trade St.
704-353-6005
Temporarily closed
Hotel dining gets an upgrade with this wood-fired grill, family-style concept in Marriott City Center.