15 Best Netflix Original Films of 2020
Whether at home or traveling, these Netflix Original Films are great options—especially when paired with a VPN.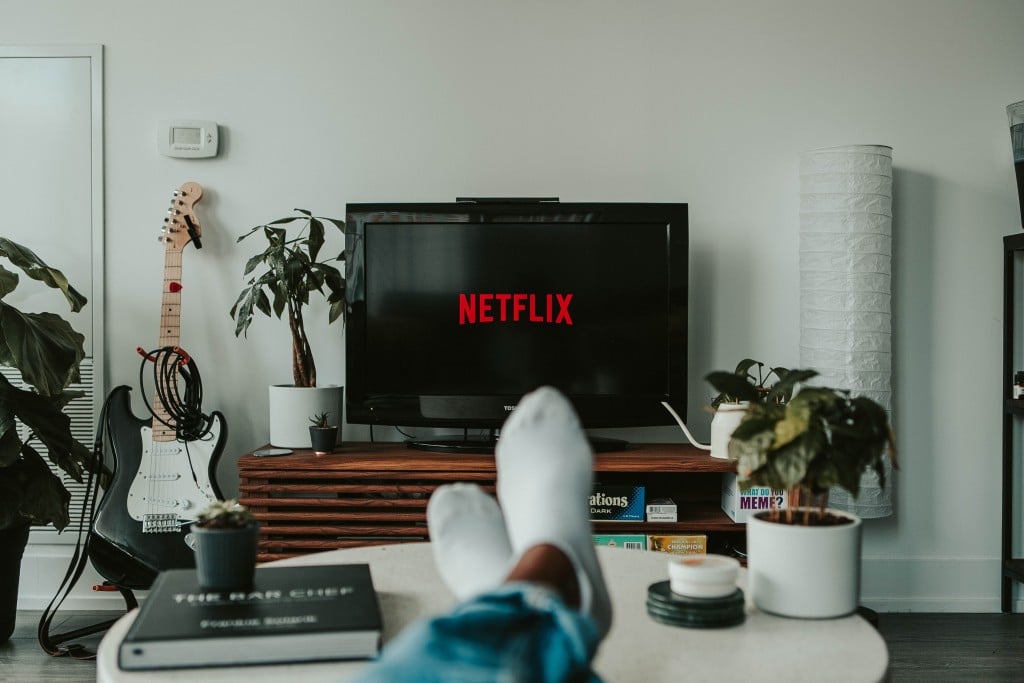 Looking for something to watch while being stuck in the house? Netflix continues to deliver original content for everyone.
From drama to comedy, you won't think about going to the movies, because everything needed is right at home. Netflix leads the way in delivering original content in the form of movies and TV shows for its viewers. If there was ever a time when having something new to watch and enjoy became a priority, this is it. So, what amazing movies does Netflix have to offer viewers in 2020? To set up a VPN (Virtual Private Network) at home or while traveling, here are some great options.
Let's take a look at the 15 best Netflix Original Films of 2020.
1. "Dangerous Lies"
"Dangerous Lies" stars Camila Mendes and Jesse Usher, a young, married couple who end up getting more than what they bargained for. As the caretaker for a rich old man, the wife inherits his home and a bunch of money. While she wonders whether her husband is being money-hungry, someone else who has an ulterior motive pokes the fire.
This movie explores the irony of not believing the one you should, which could cost everything.
2. "All Day and a Night"
If you've ever wondered what goes through the mind of a black man on a day-to-day basis, this is a great portrayal of life for a young man growing up in Oakland.
Set over three periods of his life, this compelling movie shows how easy it is to follow in the footsteps of those before you – even if that's not the life you wanted.
3. "Lost Girls"
Some people believe that the best movies are those set in real life. This film centers around a series of murders taking place on Long Island.
Mari Gilbert, the mother of one of the victims, is on a quest to find her daughter and whatever else is going on. This movie shows the determination and perseverance of one woman, but the ignorance and judgment of others when they base their perceptions on someone's past. Raw and gritty, "Lost Girls" is an eye-opener to the sex work industry.
4. "Extraction"
Who doesn't love a Chris Hemsworth movie? When he's not being Thor, he's making other movies such as Extraction. The underlying story is one of perseverance—seeing the mission through to save a little boy. The film is filled with gunfights, car chases, and other such scenes expected from an action-packed film full of wit, firepower, and everything else in a foreign country where money rules everything.
Does Chris get his man? Absolutely. But, at what cost?
5. "Uncorked"
Who said movies about wine had to be boring? "Uncorked" follows Elijah Bruener and his quest to become a sommelier. While the backstory is more about him and his somewhat estranged father, this movie shows how hard it really is to achieve this prestigious title and the sacrifices that come along with it.
Set in Memphis, Tennessee, it's a little off-the-beaten-path with a feel-good, true-to-life rendition of the power of love, loss, and determination.
6. "Horse Girl"
"Horse Girl" is about a woman who is out-of-touch with reality. Suffering from a mental break, the main character doesn't really know when she's living real life or fantasy. A story that will make you start thinking about things, it's also one that will have you rattled from not being able to figure things out.
7. "Tigertail"
Alan Yang ("Master of None") makes his directorial debut with this film, loosely based on his father's life. The play on the past coupled with the present is masterfully done, providing an in-depth look at the immigrant experience, what could happen during that time, and the power of generational bonds.
8. "The Half of It"
What happens when you're helping someone get close to their ultimate crush, but you like them too? This movie may seem as if it will be a sappy love story, but it couldn't be further from the truth.
"The Half of It" shows a moving picture of friendship, honesty, and the reality of life, even when you think it should have a different outcome. It's one of those movies you didn't know you needed to watch, but you're happy you did.
9. "A Secret Love"
"A Secret Love" is a touching documentary about two women in love who feel they have to keep it a secret from everyone in their world.
Following a relationship that spans over seven decades, this is a story of love, loss, prejudice, hardship, and the power of love that overcomes hate.
10. "Circus of Books"
This famous bookstore became an underground place for gay pornography, and the documentary covers West Hollywood establishment.
This mom-and-pop shop eventually became the largest purveyor of gay male porn in the United States, solidifying its place in the adult entertainment hall of fame.
11. "Murder to Mercy: the Cyntoia Brown Story"
This documentary follows the case of Cyntoia Brown, who was recently released from prison after serving many years. Operating as a sex worker, she murders a man at age 16 after feeling threatened by him.
This high-profile case shows the ups, downs, and injustices of a system that is designed to fail, and how Brown is granted clemency with support from celebrity figures.
12. "The Irishman"
Martin Scorsese does it again, bringing back the gang of Robert DeNiro, Joe Pesci, and Al Pacino in this throwback ode to the days of "Goodfellas" and "Casino."
Consider "The Irishman" an epic crime film based on the 2004 nonfiction book "I Heard You Paint Houses" by Charles Brandt. Filled with all the things you would expect from a "mob" movie, it follows hitman Frank Sheeran as he looks back over secrets he has kept for years as part of the Bufalino crime family.
13. "Marriage Story"
Scarlett Johansson and Adam Driver star in this movie about a couple who falls out of love and everything that comes along with it. It's essentially an anti-romance flick that shows how painful it can be loving someone and then knowing you don't love them anymore.
Human, emotional, and realistic, "Marriage Story" is a must-watch.
14. "Okja"
This story follows a girl and her genetically modified super pig. While this is her best friend, there is always someone or something in the wings waiting to sever those ties.
A great collaboration between writers Jon Ronson and Bon Joon-Ho, this story will make you smile, laugh, get angry, and experience a host of other emotions before the screen goes dark.
15. "High Flying Bird"
Following the story of Andre Holland, a sports agent that defies the basketball establishment, this eye-opener highlights the intricacies and difficulties occurring within race and class in sports.
Highly engrossing and honest, the director (Steven Soderberg) has taken a different route – shooting his films on a smartphone. "High Flying Bird" is a film to watch for truth and a realistic portrayal of what goes on behind the scenes.
Why You Should Use a VPN for Netflix Streaming
These movies are all fantastic picks, but making sure you can watch them from any part of the world is key. When traveling or even streaming at home, having a VPN to ensure uninterrupted streaming can make all the difference. Here are some key benefits to streaming with a VPN.
Block Hackers: It's no secret that hackers spend their entire lives infiltrating systems. The same goes for other people. Many hackers wait for individuals to turn off their VPN, and that's when they hack your information and do what they please with it.
Stay Anonymous: While Netflix is a private service, streaming online should always remain that way. Unless there's a VPN installed, there's a likelihood the system can be hacked. Additionally, when a VPN is not used, the system automatically follows what's being watched to come up with recommendations.
Watch While on Vacation: Traveling internationally can put restrictions on the content you can watch. A VPN will avoid any local geoblocking restrictions in place, allowing you to enjoy the movies and TV shows from your Netflix account even when you're not in the States.
Unlock Extra Content: VPNs allow users to access a larger vault of content. Not only can you watch the best movies in the U.S., but you will also be able to access the best movies from other countries, adding more movies to watch whenever you want.
Netflix is becoming the leader of choice in original content, providing more options for viewers to enjoy all types of movies in one place. Armed with a subscription and a VPN, watching movies every day can become a favorite pastime, as well as being able to view movies you've always loved.