2013 CIAA Weekend: Top Party Picks for the Undecided
From the lists of 200 events and parties we've posted for the four-day weekend, here are my top picks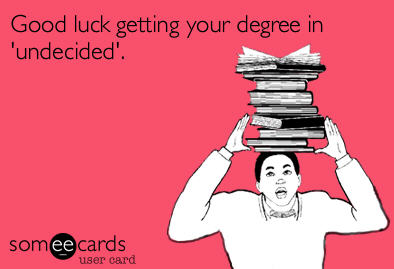 In case you didn't know by now, it's CIAA Week in Charlotte. The 12 men's and 12 women's teams of the CIAA began competing in their conference basketball tournament Tuesday at Time Warner Cable Arena. Events have been going on since then, but the parties kick into high gear tonight (Thursday, February 28) through the weekend. There are literally hundreds of parties scheduled for the four-day weekend—many of them featuring celebrities and top-tier DJs and bands—taking place at nearly every nightclub, bar, restaurant, hotel ballroom, and special event space in Uptown (and surrounding neighborhoods like South End, Dilworth, Plaza Midwood, and NoDa). So even for the most decisive person, it can be a daunting task figuring out where you want to go.
People have been asking me for the last couple of weeks which parties I recommend for CIAA Weekend. My response has been some variation of: "As soon as I take my time to make some suggestions for you, you're going to take my picks back to your group of friends and at least one of them is going to be like, 'I don't wanna go there. I heard such and such party is going to be popping.' " It's always that one person in every group.
Anywho, because we're like family, I combed through the list of 200 parties and events featured on this website at www.charlottemagazine.com/CIAA, that are taking place Thursday to Sunday, and I've narrowed down the choices for you with my top picks. Below are the events—including a few day parties—accompanied by a short note from me explaining why I picked each one.
Share this list (even with that one friend). Have fun. Be safe. Drink responsibly.
Thursday, February 28
"We Are Prodigal Son" Happy Hour and Fundraiser
Come out to this networking event and learn more about The Prodigal Son Foundation, whose mission is to empower, educate, and engage youth in North Carolina. There will be hors d'oeuvres, drinks, and a DJ. 5:30-9 p.m. Free; donations accepted. Vin Master Wine Shop, 2000 South Blvd., suite 610, prodigalson.eventbrite.com.
JH says: If you want to do some networking, don't want to hang out too late, want to try some great wines, and support a great cause, then this event is for you.
Third-Annual All-Tournament Alumni Mixer
Welcoming all CIAA alumni and celebrating continued growth of the HBCU family. Enjoy an upscale vibe with live jazz from Shableek, as well as music played by DJ Rob Stacks from Richmond, Virginia. A portion of proceeds will go to the CIAA Scholarship Fund. Presented by TMB Marketing Firm. 8 p.m.-2 a.m. $25. 505 E (formerly Kalu), 505 E. Sixth St., alltournamentmixer.eventbrite.com.
JH says: This event should appeal to people who want to enjoy a live jazz band as well as those who want to dance to music by a DJ. And, it's taking place at a beautiful venue.
Ignition 2013
Come party on two levels with two DJs: DJ Frosty from Columbia, and DJ Shogun by way of Queens now living in Charlotte. Presented by Eddietainment. 10 p.m.-2 a.m. $10-$20 in advance. BlackFinn, at EpiCentre, 210 E. Trade St., ignition2013.eventbrite.com.
JH says: I've gone to many parties over the years where each of these two DJs has played, and they know how to turn it up. Plus, this party is reasonably priced.
Pink Groove VIII
The ladies of Alpha Kappa Alpha Sorority Rho Psi Omega Chapter have put on this party each year that the tournament has been in Charlotte. Expect a full house. Dress code is sophisticated or city chic; no athletic attire. A portion of the proceeds benefit the Rho Psi Omega Scholarship Fund. 9 p.m. $35 in advance. Phoenix, 300 N. College St., eventbrite.com/event/5172035698.
JH says: Several hundred people pack out this large nightclub each year at this event to party with Charlotte's AKAs.
Friday, March 1
Yolanda Adams Morning Show
It's a CIAA Tournament tradition for locals and visitors alike to get up early on this Friday morning to be a part of a nationally syndicated radio show's broadcast. Grammy Award–winning singer turned radio personality Yolanda Adams is a fan favorite, and you can expect surprise celebrity guests to appear. 5:30-10 a.m. Free. Charlotte Convention Center, 501 S. College St., ciaatournament.org.
JH says: It'll be worth the early rise to witness the live broadcast of this radio show. There are surprise special guests each year.
Third-Annual Charlotte Black Film Festival
The CBFF presents three days of film screenings, film-industry focused workshops and panel discussions, networking events, and the Vision Awards, which celebrate the work of African American filmmakers. See website for schedule and ticket prices. UNC Charlotte Center City, 320 E. Ninth St., charlotteblackfilmfestival.com.
JH says: This three-day film festival is underway. Step away from the parties for a bit and go get yourself a dose of culture.
Charlotte's Favorite Happy Hour–Tournament Edition
Join V101.9 FM and Herb and Felicia Gray for some mixing and mingling at one of uptown's newest hotspots. Enjoy delicious hors d'oeuvres and drink specials. 4-10 p.m. $15 in advance. Nana's Uptown, 710 W. Trade St., v1019.cbslocal.com.
JH says: The Grays host great happy hour events year-round. And this is also your chance to check out this new soul food spot.
Celebrity Takeover with 2 Chainz
One of the hottest rappers will perform live. Music by Power 105.1 FM's DJ Self. Presented by BET, Digital Divas, Kenny Johnson, Face Jay, and One Goal Productions. 9 p.m.-3 a.m. $25 and up; VIP cabanas and tables available. The Oasis Party at the Tent, 514 N. College St. (between Eighth and Ninth streets), 2chainzliveatthetent.eventbrite.com.
JH says: It's 2 Chaaaaaiiiinnnnz.
The CIAA Welcome Party with Anthony Hamilton
Platinum-selling singer and Charlotte native Anthony Hamilton will perform at this event. Also featuring DJ Skillz, comedian Tone-X, special guest Jermaine Dupri, five bars, and a VIP lounge. Sponsored by Coke Zero. 9 p.m.-2 a.m. General admission $45; VIP $75. Urban Garden, at 1 Bank of America Center, 150 N. College St., ez-tixx.com/Static/info_urbangarden_Friday_event.html.
JH says: Unlike most of the parties, this is an official CIAA Tournament event, which means proceeds will benefit the HBCUs in the conference. Plus, this party features a great lineup.
Saturday, March 2
CIAA Toyota Fan Experience
It's a full schedule of events and activities for fans, including prize and ticket giveaways, car displays, video games and interactive zones, cooking exhibitions, celebrity appearances, and performances by popular hip-hop and R&B artists. Noon-8 p.m. Free. Charlotte Convention Center, 501 S. College St., ciaatournament.org.
JH says: Saturday is usually the most eventful day at this three-day fan event. The recently released lineup features a Belk Fashion Show and concert by Chrisette Michele.
Day Party Headquarters Part 2
It's a 12-hour extended day party, drawing some of the largest crowds each year. Party on three levels, with music by six DJs, along with 40 TVs, 10 pool tables, and six bars. Live bands go on at 8 p.m. Presented by Talk of the Town. Noon-midnight. $20 and up. Fox and Hound, 330 N. Tryon St., talkofthetownent.com.
JH says: This is one of the most-happening day parties each year, put on by experienced party promoters.
Sixth Annual The Reunion
Enjoy live soulful jazz and R&B music by Acoustic Soul (7-10:30 p.m.), then DJ Polo (10:30 p.m.-2 a.m.) Dinner reservations encouraged, and late-night menu will be available. Presented by Digital Divas. Sponsored by Centric and TPM Consulting, Inc. 7 p.m.-2 a.m. $25 and up. Blue Restaurant and Bar, 206 N. College St. (corner of Fifth and College streets), digitaldivasevents.com.
JH says: If you're looking to party with a mature and professional crowd, this event is for you.
Tournament Celebration Hosted by Drake
This YMCMB/OVO rapper is one of the biggest artists in music, and you get to party with him. Presented by Sport E. Odie, Russel Payton, and AG Entertainment. 8 p.m.-5 a.m. $40 and up. Cameo at Daisy Dooks, 3049 Scott Futrell Dr., charlottecitakeover.com.
JH says: The buzz has been building for weeks about this party with Drake, taking place at one of the largest nightclubs in the state (during CIAA Weekend, the promoters change the name Daisy Dooks to Cameo).
Classics with Pete Rock, Young Guru, and 9th Wonder
These producers/DJs are responsible for some of the biggest songs in hip-hop, and they're uniting for this day party. Presented by The Sol Kitchen and Friends. Noon-7 p.m. $20 and up. Howl at the Moon, at EpiCentre, 210 E. Trade St., thesolkitchen.com.
JH says: This is a party for true hip hop heads.
Sunday, March 3
Panache—It's Just Brunch
Gather your friends and family for this annual farewell brunch, with live jazz by Acoustic Soul. Order food from the à la carte menu and enjoy great cocktails. Presented by Digital Divas. 10 a.m.-3 p.m. Free admission; reservations suggested by calling 704-338-9444. Ruth's Chris Steak House, 222 S. Tryon St., digitaldivasevents.com.
JH says: You're hung-over and hungry, but clean yourself up if you come to this sophisticated affair.
Communion: The Tournament 2013 Edition
This new, monthly party series returns for its second installment, this time to cap off Charlotte's most eventful week. Featuring music by DJ QuickSilva from the DMV and DJ LS One from Miami. Presented by The Sol Kitchen, A List, and Dynasty 5. 10 p.m.-2 a.m. $10 and up in advance. Label, 900 NC Music Factory Blvd., eventbee.com/v/labelsunday.
JH says: For those of you who have any energy left, these guys will have the party on full blast as the weekend comes to an end.
Verify dates, times, prices, and other info at the web addresses listed for each event.

Be sure to bookmark www.charlottemagazine.com/Blogs/Dusk-Till-Dawn to stay plugged into Charlotte nightlife. Follow me on Twitter @HollidayInk; email me at jarvish@grownpeopletalking.com.
Visit www.charlottemagazine.com/ciaa for our comprehensive coverage of the events and parties surrounding the 2013 CIAA Tournament.