2014 BOB Awards: Body & Soul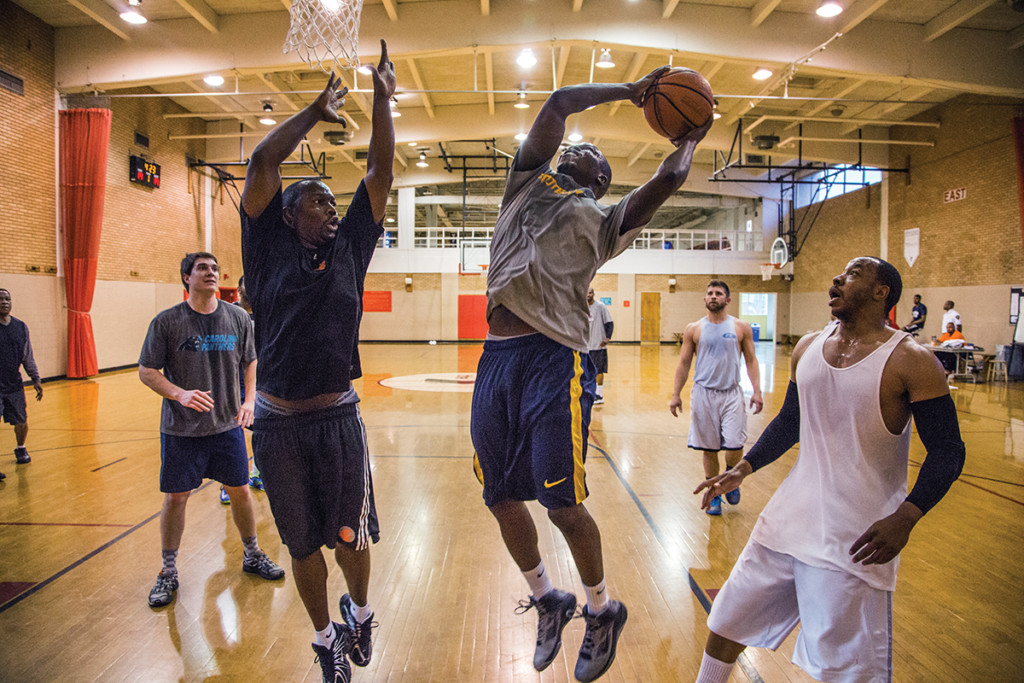 Gym That Gives Back
YMCA of Greater Charlotte
Multiple locations, ymcacharlotte.org
With 19 locations and nearly 292,000 members in the four-county region, the YMCA of Greater Charlotte is not only an essential social component of our city, it's one of the largest YMCA associations in the country. Joining feels less like signing up for a gym membership and more like signing a community contract: In 2012, the association gave nearly $10 million to people who needed financial assistance to become Y members or participate in a Y program.
---
Urban Oasis
Wing Haven Gardens and Bird Sanctuary
248 Ridgewood Ave., 704-331-0664
The nearly four-acre retreat in the heart of Myers Park combines the charm of a traditional English garden—antique roses, clematis, lilies—with the lovely wildness of a nature preserve. You're likely to spot a nuthatch, wren, or chickadee on your journey. Follow the brick path through an inviting maze of bramble and bush to find serious serenity within city limits.
---
Pilates Studio
8th Street Studio
940 E. 8th St., 704-372-4289
A wide range of clients—from people healing from a muscular injury to athletes prepping for the Olympics—have attended this cozy studio in Elizabeth. You'll love the small classes, personalized attention, and soulful vibe. All the studio's teachers trained with a protégé of Joseph Pilates, who created the system of exercises that emphasize the body's core.
---
Specialized Massage
The Ashiatsu at the Spa at Ballantyne
10000 Ballantyne Commons Pkwy., 866-248-4824
It's the best thing since lavender hot stones: the Ashiatsu barefoot massage. Therapists put their full weight on your back, holding onto horizontal bars on the ceiling for balance and to guide their footwork. The result: the deepest tension-relieving strokes you can imagine. The cost: $130 for 50 minutes, $170 for 80 minutes.
---
Yoga for Beginners
Yoga for Life
1410 W. Morehead St., Ste. 200, 704-344-9642
Want to reap the benefits of yoga but don't know where to begin? Yoga for Life's knowledgeable instructors will give you a gentle but solid grounding in the basics to start your journey, whatever your age or fitness level. And you'll love the non-intimidating, non-competitive environment. Tip: Save your spandex for trendier studios.
---
LOGAN CYRUS
The meditation garden behind St. Peter Catholic Church includes a sculpture of St. Ignatius of Loyola, by Shelley Kolman Smith, LLC.
Zen Spot
Meditation Garden, St. Peter Catholic Church
507 S. Tryon St.
In a quiet brick courtyard off The Green uptown, birds gossip in the trees and sunlight plays on manicured shrubs and flowers. An ivy-covered wall adorned with two mirrors reflects the tree branches. Sit on a bench and close your eyes for a moment. It's safe. The church, the wall, and some trick of symmetry muffle the clatter of uptown life. Breathe in the sun, the shade, and the silence.
---
Twitter Personality: Body + Soul
Jen DeCurtins
(@jdecurtins)
For a dose of healthy motivation on your Twitter feed, follow 30-year-old Jen DeCurtins, a Charlotte-based food and lifestyle blogger, yoga teacher, and fitness trainer. Her tweets link you to healthy recipes and inspiring blog posts while keeping you in the loop about her personal nutrition and fitness adventures. A recent tweet: "The three countries with the lowest obesity rates have the highest rates of home cooking … Italy, Spain and France." Pull out the cookware!