2015 Sustainable Living Series Lineup
Mecklenburg County Cooperative Extension releases the topics, dates, and times of its classes for the year ahead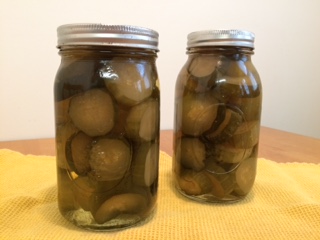 From creating a planting space to starting seeds, maintaining the plants throughout the season, harvesting, preserving, and enjoying, Mecklenburg County Cooperative Extension offers a year's worth of classes to help residents with each stage of the process. Now in its third year, the series aims to teach people how to eat healthy, seasonally available foods while reducing their carbon footprints.
After each session and then at the completion of the series this past November, the Extension surveyed participants to see what they enjoyed and what they would like to see more of. The class called Terrific Tomatoes was a popular one, so it's back this year (in April). Several canning classes are on the list, too. The Science of Home Food Preservation class in March is a prerequisite to more specific classes later in the year on pickling, jelly-making, and pressure canning, so make sure not to miss that one.
Kristin Davis, an extension agent who focuses on family and consumer sciences and local foods, said people also wanted more hands-on courses. Those types of classes are difficult to fit into the usual hour and a half time slot, so Davis added some Saturday workshops. One involves building raised beds, and another talks about propagating seeds. To improve accessibility, one class in the series on food safety for home and schoolyard gardens will be taught in webinar form.
The series kicks off on Wednesday, February 11 at noon with a class called Understanding the Food System. Davis will explain common food terms, such as all-natural, organic, and sustainable, and outline the journey our food takes from the farm to the plate.
Preregistration is required for the classes, and the deadline is two days before the class. Most classes require a $5 fee, although some, such as the weekend workshops and canning classes, are $10 or $18. To see a full lineup and register for classes, click here.