2021 BOB Awards: The Best of the Best in Charlotte
We've named the Best of the Best every year for the past 22, and they've always meant something. This year, they mean a little more. Each restaurant, watering hole, beauty salon, recreational hub, and fitness studio—and the others, 396 in all—is a testament to resilience in the face of a public health crisis that tested everyone. So patronize, visit, play. We've gotten through it together. We'll handle the future that way, too.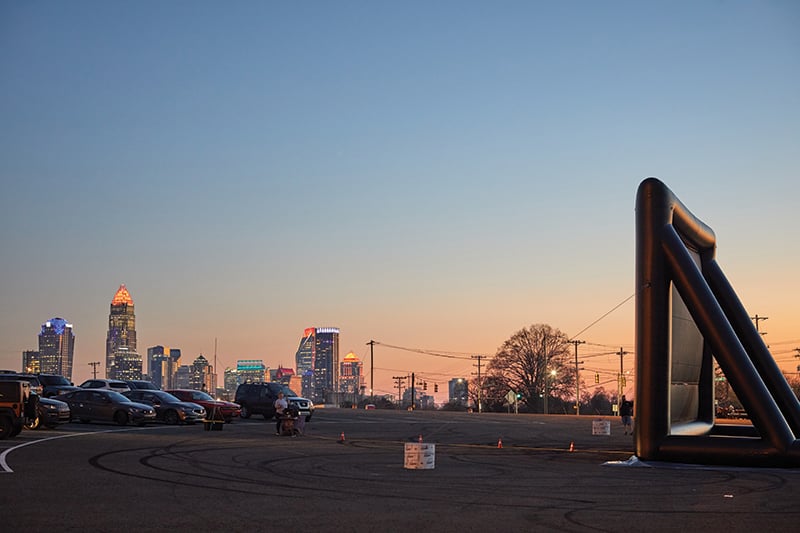 SCROLL TO READ ALL ENTRIES OR GO STRAIGHT TO A CATEGORY BELOW ⬇
---
EAT: The Best of Food and Dining
Cheesesteak Showdown: The Stanley and Cheat's Cheesesteak Parlor
First, let's get this out of the way: Your birthplace doesn't make you a gastronomical expert. It does help to visit a dish's city of origin, then try a local favorite. We've had enough cheesesteaks in Philly to know that what divides its populace is a question: Cheez Whiz or provolone? Two of Charlotte's best cheesesteaks chose their sides: the pop-up Cheat's Cheesesteak Parlor uses Whiz; The Stanley (1961 E. Seventh St.) uses provolone. If you like both, you can't go wrong with either. Both use the coveted Amoroso's rolls, shipped from Philadelphia. The Stanley's steak is chopped just a bit finer; both are delicately seasoned. Both are as good as any we've had in the City of Brotherly Love.
Food Truck Expansion: What The Fries
Chefs and co-owners Jamie Barnes and Greg Williams created one of the most popular food trucks in the region with their loaded gourmet fries, burgers, and fried bread pudding tots. Six years later, they opened a brick-and-mortar restaurant in a former Cici's Pizza on Park Road, and frankly, it's about time. 10707 Park Rd., Ste. R
Handheld Dessert: Yum Yum Crumbs
These build-your-own cake cups were the answer to the communal birthday cake during the pandemic. Owners Mitch Miller Jr. and Sarah Kennedy originally planned a storefront but shifted to a commercial kitchen and delivery structure (find them on DoorDash, Uber Eats, and Postmates) for a contact-free operation. Customize your cup with layers of red velvet cake crumbs, strawberry buttercream, candy, frosting, or caramel drizzle—no bad combinations here. 3500 Latrobe Dr.
Use of Edible Flowers: Chef Daniel Wheeler at Fine & Fettle
Fine & Fettle's executive chef arranges his plates like flower beds, garnished with edible marigolds, violas, and a variety of greens. Even heartier entrées like his grandmother's Bucatini Bolognese get the floral treatment. 4905 Barclay Downs Dr.
Homemade Bread: Virtuoso Breadworks
The pastry case brims with almond croissants, peach cinnamon rolls, English muffins, focaccia, and buttermilk biscuits at Ben and Lauren Kallenbach's Waxhaw bakery. They serve Enderly Coffee Co. products, too, because this carb-fest isn't complete without an espresso or iced chai. 205 Salem St., Waxhaw
New Restaurant: Supperland
After more than a year of delays, Jamie Brown and Jeff Tonidandel's anticipated restaurant finally opened in March. The spouses and business partners, who also own Haberdish, Crepe Cellar, Growler's Pourhouse, and Reigning Doughnuts, transformed a historic Plaza Midwood church into a restaurant and cocktail bar. Chef Chris Rogienski's menu is Southern steakhouse-meets-potluck picnic, with chicken, steaks, and lobster cooked on a 900-degree fire grill. Sides are served family-style and include Miso Mac & Cheese and Franks & Beans with wagyu hot dog. Pastry chef Liana Sinclair makes a rotation of desserts like sweet potato pie and chocolate chunk cookies with toasted benne seeds, and lead mixologist Colleen Hughes serves craft cocktails with edible flowers and gold metal straws in the church annex out back. 1212 The Plaza
Seafood Tower: Sea Level's Truist Tower
Every head in the dining room turns whenever a server emerges with this three-tier, $135 seafood tower with 24 oysters, 12 mussels, 10 raw clams, shrimp cocktail ceviche, salmon poke, Maine lobster, and caviar. Bring a few hungry friends and settle in—you'll be here awhile. 129 E. Fifth St.
Best Place to Splurge on Dinner: Steak 48
The raw bar is magnificent, the steak is impeccable, and Chef Heather King's Au Gratin Potatoes are worth the extra time you'll spend on the Peloton tomorrow. Trust us. 4425 Sharon Rd.
Food Mash-Up: Havana 33's Cuban Eggroll
This Cuban spot on Lake Norman took the components of its signature sandwich and created an exquisite mash-up of comfort food with pork, ham, Swiss cheese, and pickles encased in a crispy shell. Sometimes even bread needs a vacation, and this appetizer's so good, you won't miss it. 637 Williamson Rd., Ste. 100, Mooresville
Soul Food: La'Wan's Soul Food Restaurant
We splurged: a pile of fried chicken livers with crisp exteriors and tender but not greasy interiors, along with homestyle mac and cheese, pintos over rice, and a muffin-like disc of sweet cornbread—all for 10 bucks. La'Wan's regulars love the smothered pork chops, beef tips, whiting fish, and country-fried steak, too. The place—open since 2001 and named after La'Wan Adams, who owns it with her husband, Kenny—hangs at the edge of a South Tryon Street shopping plaza anchored by a Family Dollar, and from its humble kitchen emerges proof of the slogan painted on the door: "Homestyle Cooking With Real Soul." 7520 S. Tryon St., Ste. 19
Reset Meal: Plant Joy's Socca and Salad
Camp North End has plenty of opportunities to indulge, but when you need a good reset meal, head to this plant-powered kitchen. The Socca and Salad is a refreshing dose of sesame-massaged kale, beets, and microgreens served on a chickpea crepe, and it's satisfying whether or not you're vegan. Camp North End, 1801 N. Graham St., Ste. 101
New Food Truck: Another!? Food Truck
There's nothing dainty about Chef Anthony Denning's street food—these dishes require big, uncivilized bites and lots of paper napkins to catch the savory drippings. The Viva La Juicy is three corn tortillas stuffed with braised beef, queso, smoked jalapeño aioli, and a sauce that inevitably dribbles down your chin. The Dirty Mac, a heap of mac and cheese topped with braised beef, collard greens, "average sauce," and cornbread crumble, is unequivocally above average. Desserts change weekly, but the sweet potato blondie with gingersnap crumble is one of his finest works. The truck parks outside breweries, apartment complexes, and hospitals throughout the city; check Instagram for the weekly schedule. @anotherfoodtruck
Take-Home Meal Deal: Capishe: Real Italian Kitchen
Over the past year, the "Familia Feast" became an essential weeknight dinner for multi-member households. For $40, you choose any two large pizzas, two family-sized pastas, or one of each. Our favorite mix: the linguine carbonara with a margherita pizza. (Capishe can prepare any of nearly 100 combinations, so feel free to experiment.) Multiple locations (Dilworth and SouthPark).
Sushi: Red Sake
This Ballantyne sushi bar is for true sushi aficionados. The Luke Lobster Roll is a delectable mouthful of lobster meat, spicy tuna, avocado, and eel sauce topped with sweet potato strings. The chef's choice changes daily, but if the Pandora Roll is on the menu, get ready for fireworks in your mouth. 8410 Rea Rd., Ste. 100
Banana Pudding: Pinky's Westside Grill
You get a mound of it, just gelatinous enough and exquisitely 'nilla-wafered. If you've already downed a Mammoth Burger, your system may put up token resistance, but it'll surrender after a couple of bites. 1600 W. Morehead St.
Spin on Flatbread: Botiwalla's Chicken Tikka Roll
Asheville-based chef and five-time James Beard nominee Meherwan Irani brought his Indian street food to Optimist Hall, and everything from the lamb burgers to the naan is divine. If you love the Indian and Kashmiri spices in a classic chicken tikka masala, the chicken tikka roll will be your favorite grab-and-go lunch. Optimist Hall, 1115 N. Brevard St.
Quick Breakfast: Chilito's Breakfast Tacos
Sit-down joints aren't the only option for a tasty breakfast anymore: Chilito's on-the-go tacos are an addictive, West Coast-style alternative. Each $4 item is packed with egg, bean, potato, and cheese—with your choice of shredded beef, spicy ground pork, pork belly bits, egg (Tex-Mex migas-style), and mushroom. The pop-up regularly appears at Resident Culture and Undercurrent Coffee, with locations announced on Instagram at @chilitotacos
Ghost Kitchen: SNAP Shellfish
Several "ghost kitchens"—virtual, delivery-only businesses—popped up in 2020. SNAP Shellfish rises above the rest. Menu highlights include shrimp rolls, Lobsterritos (burritos with Peruvian rice, corn, avocado, salsa, and aji sauce), and its finest creation: Fried Rice The Lobster Way. It's Carolina Gold rice with lobster, locally sourced vegetables, sesame, and sweet and spicy tamari. Find the "hidden seafood shack" on social platforms: @snapshellfish.
Place to Get the Tea: Afternoon Tea at The Ballantyne
In addition to your tea (or a glass of Moët Champagne, if you prefer) you'll have three tiers of cucumber sandwiches, mini quiches, blueberry scones, chocolate truffles, and strawberry macarons. Put on your pastels and bring your best table manners, because this is all of your little-girl fantasies come true. 10000 Ballantyne Commons Pkwy.
Pastry Chef: Jamie Turner
The Asbury pastry chef and Soul Food Sessions member was poised for a banner year at the beginning of 2020. Oprah's Vision Tour asked her to create a dessert in partnership with Weight Watchers, and Turner nailed it with her chocolate hazelnut pavlova nouveau. The Asbury got the coveted "WW" coin sticker on its menu and experienced the start of the "Oprah Effect." Turner kept turning out her dazzling seasonal desserts, and she's still the unpretentious, Chuck Taylors-wearing, pizza-loving girl who perfected the apple and pear brown butter bun. We have a feeling she's just getting started. 235 N. Tryon St.
Dessert Garnished in Gold Leaf: Mico's Flourless Chocolate Cake
Dessert is the highlight of an already decadent meal at The Grand Bohemian's Argentinean-inspired restaurant. But the Pampas, a flourless dark chocolate cake garnished in gold leaf, is the dish you'll dream about long after you leave. 201 W. Trade St.
Buffet: Heist Brewery Sunday Brunch
Say you wake up one bright Sunday morning under the illusion that you're a Tudor. Summon a carriage of your choice to convey you to Heist, which has laid out all the sweet and savory victuals Your Highness could ever ask for (except, curiously, drumsticks): eggs, fried potatoes, grits, bacon, sausage, an omelette station, a waffle station, a pizza rail, and a selection of eight brunch cocktails. Indulge. The Reformation, of your body at least, can wait until Monday. 2909 N. Davidson St., Ste. 200
---
PLAY: The Best of Beer, Wine, Cocktails, Nightlife, and Going Out
Mixologist: Justin Hazelton
Esquire recently named Leah & Louise one of its "Best New Restaurants in America." Mixologist Justin Hazelton directs the bar program, which for a "modern juke joint" is as important as the food and service. He's called his menu an homage to the "history of Black cocktails," with ingredients like the whiskey Uncle Nearest, named for a man born into slavery who taught Jack Daniel the art of distilling. Menu highlights include the Rubee (Earl Grey- and hibiscus-infused Conniption gin, lemon oleo syrup, honey, and rosemary bitters) and the Zodiac Punch, which "changes with the signs."
General Excellence in Brewing: Triple C Brewing Company
It opened in 2012 as one of the first South End breweries, and it continues to roll out crowlers and four-packs from a modest brick building on a corner some blocks removed from the new apartment buildings and mixed-use complexes. But the consistent quality of its staples—the 3C West Coast IPA, Bier German Pilsner, and Up All Night Breakfast Porter are among our favorites—hoist Triple C above most of its South End counterparts. Its more adventurous offerings, like Havoc Wreaked, an American barley wine, and the barrel-aged imperial stouts Roasted and Toasted are complex, original, and, wonder of wonders, drinkable. 2900 Griffith St.
Emerging Brewery: Devil's Logic Brewing
Devil's Logic opened in Elizabeth in December 2019. Don't expect anything sinister: "Devil's Logic" refers to rhetoric in lively debates between friends. The name also hints at the owners' sense of humor: The New England IPA is called "Wicked Smaht," à la Good Will Hunting, and another is called "Bang A Uey." No matter the style, the brewery's motto, "Clean, Crushable Beers," seems to apply. 1426 E. Fourth St.
Brewery Expansion: Protagonist Beer
Protagonist's second location opened in Lower South End late last year. Its original NoDa space is a compact 1,700 square feet; its newest spot sprawls over 15,000. With the expansion came a new barrel-aging room and a full kitchen, an expanded "laboratory" for a concept that celebrates experimentation. (Its pizzas have become a go-to in the growing neighborhood, too.) 227 Southside Dr., Unit A
Can Art: Lost Worlds Brewing
Lost Worlds pays tribute to old explorers' clubs in its decor and can art. Take the popular Vista IPA: The label depicts Yale University archeologist Hiram Bingham, who inspired the creation of Indiana Jones and charted Machu Picchu. 19700-D, One Norman Blvd., Cornelius
Coffee: Allegiance Coffee in Concord
Allegiance Coffee is a welcome find: a small, local neighborhood shop in a corridor choked with chains. A stylish yet friendly exterior houses a craft coffee operation that also serves cannoli, cupcakes, sticky buns, and scones. If it's your first visit, go with the Iced Allegiance Latte, which has a "secret sauce." (What's in it? Staffers won't say, other than that it contains dairy.) 1115 Old Charlotte Rd. SW, Concord
Cidery: GoodRoad CiderWorks
Even devoted beerheads learn something new at GoodRoad. The South Charlotte business is a portal into the surprisingly complex world of hard ciders: semi-dry, dry, New England-style, and several other variations. GoodRoad also makes meads, with their own span of styles. The educated staffers are your friendly guides into these lesser-traveled beverages. 117 Southside Dr.
Beer Cathedral: Charlotte Beer Garden
Four bars, three levels, and 436 taps: The numbers are staggering at Charlotte Beer Garden. If you're the curious type, there's no better house of worship for imbibing new brews. 1300 S. Tryon St.
Hidden Bar: Providence Road Sundries
It's easy to drive past without noticing; the snarl of Providence Road traffic saps your attentiveness. But squeezed between rows of trees is this vintage bar and grill that's served generations of Myers Park denizens since 1933. The bartenders, who pour from a healthy range of taps, take pride in remembering names and "usuals," and the bar food, while nothing fancy, is some of the city's best: made-to-order burgers, fries, quesadillas, nachos, salads, rice bowls, and grilled (!) wings. 1522 Providence Rd.
Local Spirit: Quinn's Barrel-Aged Whiskey at Great Wagon Road Distilling Company
Ireland native Ollie Mulligan continues a family tradition of making whiskey. His barrel-aged Quinn's Carolina Whiskey blends that legacy with influences from his new home. It uses spring water from the Blue Ridge Mountains—and has a warm oak and cherry finish. Mulligan named the small-batch whiskey after his grandmother Mary Quinn. 610 Anderson St.
Neighborhood Bar: Hattie's Tap & Tavern
It's the watering hole that made news in October when Mayor Vi Lyles and City Council members dropped by for a post-meeting drink and displayed an, oh, lackadaisical attitude toward its mask requirements. Even without the indecorousness of elected officials, Hattie's is a good place to knock back a few—dimly lit, plenty of beers from here and elsewhere on tap and in the fridge, an expansive patio for cornholing and breeze-shooting, and dogs welcome both inside and out. Plus, as it's some distance from the main drags of Plaza Midwood and NoDa, it tends to draw an eclectic mix of locals who, unlike some other folks we could name (ahem), observe neighborhood-hang etiquette. 2918 The Plaza
Nonalcoholic Beverage: Lenny Boy Brewing Co.'s Kombucha
Lenny Boy's organic kombucha is a tasty, nonalcoholic alternative to the beer du jour. Available at grocery stores and many of the city's, er, hoppin' hangouts, Lenny Boy's seasonal and year-round varieties of this tart fermented drink are loaded with probiotics, B vitamins, and amino acids, and they can make day drinking feel—dare we say it—wholesome. 3000 S. Tryon St.
Good Boy Beverage Spot: Skiptown
Dog-friendly bars aren't exotic to Charlotte. But like everything else it does, Skiptown goes as big as a Tibetan mastiff in this department. A robust menu lists a few dozen local beers, cider, wine, kombucha, and mocktails. Specialty drinks include Triple Chocolate Bomb (a milk chocolate bomb with cocoa and O'Reilly's Irish Creme), which you should definitely not let your pooch try. He's covered anyway: The bar serves bone-broth "beer" and "puppuccinos," small cups of whipped cream.
222 Rampart St.
Bubble Tea: Binki Cafe Charlotte
You might know it as "pearl milk tea," "boba," "bubble milk tea," or just "bubble tea." This Taiwanese drink, packed with tapioca balls, remains popular here in Charlotte; several stores opened last year. University's Binki rises to the top by crafting its own chewy "pearls" and offering flavors that range from caramel milk tea to mango and red velvet. The store also serves rolled ice cream, a Thai concoction that will merit its own Best of the Best category in the near future. 9211 N. Tryon St., Ste. 5
To-Go Cocktail: Haberdish and Bring the Queen Pick-Up Window
The cocktail kit was a revelation for those missing the barstool, but nothing compares to a drink crafted by a pro. Thankfully, late last year, the state legalized to-go cocktails, and past BOB winners like mixologist Colleen Hughes took advantage. You can buy her exquisite creations at the Bring the Queen pickup window in NoDa. Among our favorites: The Brown Sugar Old-Fashioned, which mixes Maker's 46, Cruzan Blackstrap rum, Angostura bitters, brown sugar, and a cherry on top. 3116 N. Davidson St.
---
EXPLORE: The Best of Arts, Culture, and Entertainment
Mural Neighborhood: NoDa (!)
Sure, North Davidson Street has changed. Its gritty reputation dissipated along with its status as the hub for galleries and studios. But a creative power still surges within our arts and entertainment district, and a new collection of murals makes the neighborhood feel young again.
➊ Matt Hooker and Matt Moore at Bargarita
(3221 N. Davidson St.)
➋ Mike Wirth, Swych19, and Arko at Industrious NoDa
(436 E. 36th St.)

➌ Abel Jackson and Joe Dobson at the 36th Street light rail station

➍ Stencil Spray and JBird at The Evening Muse
(3227 N. Davidson St.)
Cheap Bucket of Golf Balls: Dr. Charles L. Sifford Golf Course Driving Range
When you need to get the kids out of the house for an hour of easy, inexpensive entertainment, head to this city-owned golf course in Wilmore. Purchase a $9-$11 bucket of golf balls, grab a spot on the driving range, and practice your swing until the bucket is empty. 1225 Remount Rd.
Indoor Mini Golf: Stroke
Play nine holes of miniature golf on this indoor course and sip a mimosa or Bloody Mary between putts. When you're done, grab a table and munch on some flavored Bugles. Stroke is open to ages 21 and up after 7:30 p.m., but kids play free from 11 a.m. to 4 p.m. on Saturdays. 1318 Pecan Ave., Ste. 101
Virtual Golf: Ready to Golf
Book this mobile golf experience for a birthday party, happy hour, holiday soiree, or Tuesday afternoon. An RTG staffer sets up the video and screen, stays on site to show you how it works, and breaks it down when you're through. Play inside or outdoors (an indoor setup requires 11-foot ceilings) and work on your distance, trajectory, speed … or just have some fun.
Outdoor Education: Wing Haven's Art-Kiddo Workshops
Leave the iPads behind and take the kids to this enclosed garden and bird sanctuary for an outdoor art lesson with a bilingual instructor. They'll run around, get their hands dirty, make nature crafts, and pick up a few Spanish phrases during the one-hour class. For any parent who worries about holes in remote learning, you'll have PE, art, and language covered. 248 Ridgewood Ave.
Virtual Concerts: Queen City Streams Series
Regional artists take Neighborhood Theatre's newly renovated stage in this streaming concert series. All shows are free and streamed through the Mandolin platform and Facebook. (You can—and should—tip, though.) These professionally shot videos move between genres, from psychedelic rock to hip-hop. As of press time, the shows air once a week, and they'll keep going until, finally, we can experience a show together again.
Hiking Trail: RibbonWalk Nature Preserve
This 188-acre nature preserve north of uptown takes its name from a woodland garden in Queen Charlotte's family. Three miles of trails loop, ribbonlike, through an urban forest where you can spot foxes, beavers, and a bright variety of resident and migrant birds. When you have the park to yourself and glimpse a doe and her fawn in the understory on a crisp spring morning, you'll feel like RibbonWalk is your own royal retreat. 5017 Hoyt Hinson Rd.
Newsletter: North Carolina Rabbit Hole
Jeremy Markovich, a former back-page columnist for this magazine, is a fount of North Carolina trivia. His newsletter capitalizes on this, and Markovich often ties editions to Charlotte. A December letter, for instance, dived into "The story behind that GIF of Hugo the Hornet getting smacked in the face." With top-notch research and humor, Markovich shows us that this state has an endless supply of fascinating and strange stories.
Avian Immersion: Carolina Raptor Center
See, these are birds, worthy inheritors of their great lizard ancestors' legacy, taloned predators that treat cute, furry mammals as so many amuse-bouches; you won't find any precious "birbs" here. You will find (as of this writing) 81 residents from 37 species of predatory bird, including nine hawks, seven owls, seven falcons, four vultures, two eagles, and a laughing kookaburra. And the center, at Latta Nature Preserve since 1984, soon will occupy a new, expanded space behind Quest, a recently opened, multimillion-dollar interactive science center for both Latta and the CRC. 6000 Sample Rd., Huntersville
Artistic Nod to COVID: Pure'll Gold Mural
Is there a better metaphor for the early days of COVID than a bottle of liquid gold hand sanitizer? Charlotte artist Darion Fleming responded to the empty grocery store shelves with this mural on the 2100 block of North Davidson Street, across from The Hobbyist. More than a year later, the message still resonates.
Musician to Watch: Alan Charmer
Alan Charmer is the alter ego of Terrence Richard, known to many as the lead singer of indie-rock outfit Junior Astronomers. Tunes under his new pseudonym are hazy and stripped down, a blend of R&B and lo-fi bedroom pop that contrasts with the bombastic Astronomers—although Richard's knack for infectious melodies anchors both.
Socially Distanced Family Night Out: Skyline Drive-In
Head to Camp North End's drive-in on select Thursday nights and park yourself in front of the 40-by-60-foot inflatable screen in the Statesville Avenue parking lot. Use an FM radio transmitter to tune in to the week's movie and settle in with a snack or grab a takeout dinner from one of the food stalls. 400 Camp Rd.
---
LIVE: The Best of Health, Wellness, Kids, and Family
In-Home Dog Training: Canine Scholars
Your new puppy is the most adorable thing on four feet, but his chewing, nipping, and scratching gets old well before he does. This team comes to your home to correct these bad canine behaviors and curb others before they start so you won't have a full-grown pooch that counter-surfs and eats food off the table. 1235 East Blvd., Ste. 123
Fake Vacation Glow: Organic Bronze Bar SouthPark
Strip down to your birthday suit while a masked staffer sprays you with an organic bronzing formula customized to your skin tone (read: no orange tint). It's all contact-free—you have to buff your own fingers and toes when you're done—but the process takes less than 30 minutes, and your tan lasts five to 10 days. 2907 Providence Rd., Ste. 102A
Scalp Massage: Kérastase Fusio Scrub at Denise Antonacci Salon
Most clients come to this high-end SouthPark salon for cut, color, or extensions, but if you're not due for a regular service, book a fusio scrub and ask for Meg with the magic hands. It's like a facial for your scalp—and it's bliss. She'll cleanse, exfoliate, and get rid of excess oil and buildup while you relax in the massage chair with a glass of prosecco. 4810 Ashley Park Ln.
Inexpensive Pedicure: Q Nails Happy Hour
This Myers Park nail salon gives an exquisite $35 deluxe pedicure any day of the week—and the staff never skimps on your foot rub. But teachers and students get an even sweeter deal during Q Nails Happy Hour, from 11 a.m. to 6 p.m. on Mondays and Tuesdays. Present your ID for 15% off all services and enjoy your mani and pedi with a complimentary glass of wine. 4425 Park Rd., Ste. 140
At-Home Workout: VIBE5's On-Demand Classes
This SouthPark fitness studio left you with no excuse to abandon your workouts this year. All memberships now include "on demand," which gives you access to more than 50 classes you can do from home whenever you want. There's also LiveVIBE5 streaming if you prefer to do your yoga or bootcamp in real time and give virtual fist bumps to your classmates and instructors. 720 Governor Morrison St., Ste. 140E
Home Organizer: Simplicity Organizers
If The Home Edit inspired you to tame the clutter in your house but you're not sure what to keep, donate, or toss, call organizational pro Laurie Martin. She'll help you tackle your closets, pantry, playroom, garage, or any other space you've got. Once she makes your junk disappear, she'll show you how to maintain your system after she leaves.
Ambassador of Botox and Fillers: Blair Walker Hayes, PA-C
Here's the paradox of having work done: You don't want to look like you've had work done. That's why the owner of this Dilworth medical aesthetics practice is such an ace. She'll explain the difference between Botox, Dysport, and dermal fillers, and she'll give you just enough to make your jowls or marionette lines disappear—but not so much that you look frozen, puffy, or … like you've had work done. 512 East Blvd.
Small Group Workout Class: Iron Butterfly Pilates Studio
This 3,000-square-foot studio in Atherton Lofts has plenty of room to socially distance, and staff has installed touchless hand sanitizers and UVC bags to sanitize foot and hand straps between clients. Group reformer classes are limited to five people, and there's no shared equipment, so you can have peace of mind as you perfect those back extensions. 2108 South Blvd., Ste. 202
Staycation: The Grand Bohemian
When you need a weekend getaway but leaving town isn't an option, a night in this Argentinean-inspired uptown hotel is the next best thing. Each room teems with glitzy accents and custom Bohemian chandeliers. Get a massage at the Poseidon Spa, dine al fresco at the Bohemian Garden, or head 16 floors up to Búho Bar and sip a cocktail. You might live five minutes away, but this feels like a far-off destination. 201 W. Trade St.
Sun Damage Eraser: Laser Resurfacing at OVME
This service isn't relaxing like a traditional facial; it feels more like a series of quick shocks similar to laser hair removal. But your aesthetician's magic laser wand vaporizes brown spots and sun damage. A few days later, your skin peels, and you're left with a smooth, even tone—like you've never had a sunburn in your life. 2040 South Blvd., Ste. 2
Family-Friendly Workout Spot: Harris YMCA
If you neglected your workouts this year or your family just got stir-crazy at home, get (or reactivate) a YMCA membership and head straight to the Harris branch. Inside are two levels of treadmills, bikes, and rowing machines; basketball courts; an indoor track; a teen activity center; and more. Outside, there's a pool, water park, and splash pad; picnic areas and playgrounds; and an adventure park with a zipline. You could spend an entire weekend here and still not experience it all. 5900 Quail Hollow Rd.
Lash Lift & Brow Tint: Idolize Brows and Beauty at Dilworth
Ditch the lash curler and skip the mascara, because this treatment takes care of it for you. Think of the lash lift as a perm for your eyelashes that gives them curl for six to eight weeks. For even more pop, spring for the lash and brow tint combo. The semi-permanent dye makes your eyebrows and eyelashes darker and fuller for two to four weeks—like you woke up with makeup on. 1235 East Blvd., Ste. F
Podcast: Amplifier
In each episode of this WFAE podcast, Joni Deutsch shows us that every great song has a backstory worth exploring. By focusing on local musicians, Deutsch charts a scene full of thoughtful artists influenced by our shared city. For prime examples, listen to her interviews with Jamaica native Sanya N'Kanta or her episode with the Grammy-nominated HamilTones, a group that started as Anthony Hamilton's backup singers.
Massage: Mood House
Getting a massage at Mood House is a bit like ordering a drink at Starbucks. Thirty, 50, or 80-minute session? Light, medium, or deep pressure? Now set your intention and select the corresponding aromatherapy. Are you here to de-stress and relax, foster creativity and focus, or leave energized and invigorated? Once you're on the massage table, your therapist will ask if you prefer music with or without lyrics. Then let the endorphins flow as the tension in your back, neck, and legs melts away. Take some organic lemon-and-ginger water on your way out and hold on to that deep, relaxed state as long as you can. 2400 Park Rd., Ste. A
Pool Builder: Waterscapes Custom Pools
Jason Seneker and his crew design and construct some of the most gorgeous residential pools in Charlotte. Whatever's on your wish list, from waterfalls and tanning ledges to inset spas and electric pool covers, they'll get it done. They install pool lighting, hot tubs, and saunas, too. Just add water and get ready to CANNONBALL! 2252 Red Fox Trail
At-Home PE Class: GymSport
Hide the tablets and give John Tolbert a call. He brings this mobile gym to you and sets up an obstacle course for the kids to climb, jump, run, and get all of their wiggles out in your backyard. He stays masked for the one-hour session, disinfects the equipment when you're through, and packs it all up so you have one less mess to clean.
Underappreciated Radio Station: WDAV
You learn things from WDAV (89.9 FM, wdav.org), Davidson College's member-supported classical music station: about the rich history of Black composers, presented via Lift Every Voice, a four-part original series that aired for Black History Month in February; about the delights of chamber music, from the Small Batch concerts the station held at Free Range Brewing until COVID moved them to video; and that, until his retirement in 2020, Vladimir Ashkenazy was the hardest-working man in show business, orchestral division. (This occurred to our senior editor one day a few minutes before he turned on WDAV, which happened to be airing Mozart's Piano Concerto No. 23, conducted and performed by … Vladimir Ashkenazy. Hand to God.) Charlotte radio is an arid landscape, and 'DAV is one of its few natural springs.
---
SHOP: The Best of Style and Shopping
Custom Upholstery: Chancery Custom
Box-pleated crib skirt? Extra-long lumbar pillow? L-shaped bench cushion? Erin Atkinson's got you covered. Just give her your fabric and tell her your vision. She'll take some measurements and make your custom drapes or upholstered headboards in the right size, color, and length every time. 413 Enterprise Dr.
Subscription Service: The Produce Box
One more way you can avoid the supermarket: Just pay an annual $20 membership fee, place your order between Friday and Sunday, and fresh produce arrives at your door the following week. Choose from a range of curated boxes, customize your own, or select add-ons like goat cheese, cage-free eggs, meat, and seafood. Your fridge is always stocked, and you support local farmers at the same time.
Wallpaper Selection: Celedore Fine Wallpapers
If you watched HGTV during the stay-at-home order, you know that wallpaper is an easy way to create a statement wall or add some pizzazz to a basic powder room. Head to this SouthPark shop to browse Schumacher patterns, handmade paper by Koessel Studios, and hard-to-find European brands. At press time, Celedore was open by appointment and only to parties of no more than two, so plan accordingly. 5010 Park Rd.
Hot Sauce Maker: Puckerbutt Pepper Company
The YouTube series "Hot Ones," which interviews celebrities over increasingly spicy wings, is a boon for the hot sauce industry. Local fans may be surprised to find that hot pepper royalty resides right across the border: PuckerButt in Fort Mill produced the record-breaking Smokin' Ed's Carolina Reaper. The store is a mecca for "Hot Ones" fans. But please, if you're new to this, don't start with the Reaper. 237 Main St., Ste. 1740, Fort Mill, S.C.
Sports Apparel: Charlotte Hornets' City Edition Jersey
Thursday, Dec. 3, when the mint-green City Edition jerseys went on sale, was the Hornets Fan Shop website's highest-grossing day ever. Stitched upon this one jersey are several Charlotte history lessons: the state stone reflected in the granite lettering; the gold rush of the 1800s captured in the gold trim; and a reference to the first branch of the U.S. Mint, established here in 1835, in the mint-green main hue. (Our potential Rookie of the Year, LaMelo Ball, amplifies—forgive us—the buzz. His jerseys continue to sell best.)
Bath Bombs: Waxhaw Candle Company
The bath bomb is having a moment as fatigued parents grasp for an escape and some relaxation at home. The menu for Waxhaw Candle Co.'s shea butter bombs is surprisingly robust: Thursday could be a Banana Tree night, but Friday might call for Oh La La Raspberry. 9830 Rea Rd., Ste. G
Art Gallery: Elder Gallery
Sonya Pfeiffer sharpened the focus of this longtime arts institution when she took ownership in 2017: She wanted its roster and exhibitions to grapple with contemporary social issues. One show highlighted the work of veterans who reflected on their service; another showcased paintings and sculptures on the plight of refugees around the globe. Elder has carved a niche among more generalized art galleries. Most important, patrons contribute to a grander dialogue with each work they purchase. 1520 S. Tryon St.
Outdoor Gear: Gear Goat Xchg
When Gear Goat Xchg opened in Plaza Midwood in 2018, it became Charlotte's first and only outdoor gear consignment shop. The same year, 17 million tons of discarded textiles wound up in landfills, according to the EPA. At "The Goat," knowledgeable staff will help you gear up for your next adventure—and buying used will help protect the planet. While you're at it, say hello to cheerful shop pup Huckleberry. 824 Lamar Ave.
Candles: Pretty Honest Candles
Andrea Bertrand's soy candles burn slowly and clean, with no black smoke or soot. Her styles range from cozy "Campfire Mug Candles" to "Goddess Candles," which vividly depict the female form. What tethers all of her products is nuance: Each comes with descriptions of high, middle, and low notes for scent, along with an expectation for burn time. Maybe that upfront mentality is why they're called "Pretty Honest." @prettyhonestshop
Creative Plants: AWM Designs
AWM Designs is primarily a collaboration between designer Zack Mottershead and artist Ricky Singh. Their one-of-a-kind, street culture-inspired planters and vases are shaped like sneakers and boomboxes. A majority of sales are done through the Instagram account (@awm_designs), with commissions also open. Charlotte Lab School students are now working with AWM on their own creations, with plans to sell them to support art-based programming.
Curvy and Plus-Size Fashion: Worthy Figures
This boutique in Plaza Midwood's Charlotte Collective caters exclusively to plus-size and curvy women, who often have trouble finding clothing that fits and flatters. Worthy Figures curates a selection of affordable garments that range from size 12 to 24, and the on-site dressing room ensures you'll walk out with a good fit. 1222 Central Ave.
Knitting and Crochet Supplies: Charlotte Yarn
Remi Haygood left a corporate job in 2005 to take over as owner of Charlotte Yarn. Since then, the Kenilworth Commons storefront has become much more than a place to buy skeins of plush yarn. It's a hub for what Haygood calls the "fiber community," a welcoming place where both aspiring and expert knitters and crocheters can practice these therapeutic crafts. 1235 East Blvd., Ste. D
Place to Buy Greenery: PlantBar in Dilworth
Hanging and floor-level greenery surrounds you as you walk into this Dilworth store. PlantBar opened in October, when many of us were considering how to beautify our homes. Now that we can spend more time out, we can enjoy its other attractions: a bar where you can build a terrarium and ongoing workshops to learn more about the pruning arts. 2452 Park Rd., Unit D
Home Goods: Dressing Rooms Interiors Studio
A step into Ariene Bethea's Oakhurst vintage shop is a step into the past and around the world. With an impeccable eye for the interesting and beautiful, Bethea handpicks home décor items more than 20 years old, and her choices often include international textiles, warm woods, bold colors, and supple leathers. The result is a curation that's earned praise from several national design magazines. The shop's selection changes often, so keep up on Instagram (@dressmyroom) or with frequent visits to explore. 2120 N. Sharon Amity Rd.
---
VOTERS' CHOICE: Results from Online Polls from January-February 2021
FOOD
Chef
TIE:
Paul Verica
Chef Sam Diminich
(Runner-Up)
Greg Collier
Place for a Date Night
The Fig Tree
(Runner-Up)
Dilworth Tasting Room
Girls' Night Out
Dilworth Tasting Room
(Runner-Up)
Foxcroft Wine Co.
Family-Friendly Restaurant
Mama Ricotta's
(Runner-Up)
Paco's Tacos and Tequila
Brunch
Cafe Monte
(Runner-Up)
Snooze
Bagel
Poppy's Bagels & More
(Runner-Up)
Poppyseeds Bagels
Bakery
Suárez Bakery
(Runner-Up)
Amélie's French Bakery and Café
Deli/Market
Rhino Market
(Runner-Up)
Common Market
Food Truck
What The Fries
(Runner-Up)
The Dumpling Lady
Smoothie/Juice Bar
Green Brothers Juice Co.
(Runner-Up)
Carolina Smoothies
1408 East Blvd., Ste. D
(Runner-Up)
Noble Smoke
Burgers
Ace No. 3
(Runner-Up)
Harriet's Hamburgers
Chinese
Sun's Kitchen
(Runner-Up)
Baoding
French
Cafe Monte
(Runner-Up)
Amélie's French Bakery and Café
Fried Chicken
Price's Chicken Coop
(Runner-Up)
Bossy Beulah's
Greek
Yafo Kitchen
(Runner-Up)
The Mad Greek
Indian
Copper
(Runner-Up)
Blue Taj
Irish Pub
The Workman's Friend
(Runner-Up)
Rí Rá
Italian
Mama Ricotta's
(Runner-Up)
Little Mama's
Japanese
O-Ku
(Runner-Up)
Ru San's
Latin
Sabor
(Runner-Up)
Pio Pio
Mexican
Paco's Tacos and Tequila
(Runner-Up)
Pizza
Inizio Pizza
(Runner-Up: TIE)
Sal's Pizza Factory
Sushi
O-Ku
(Runner-Up)
Ru San's
Seafood
Sea Level
(Runner-Up)
Fin & Fino
Southern
Haberdish
(Runner-Up)
Dogwood Southern Table
Spanish
Barcelona Wine Bar
(Runner-Up)
Miro Spanish Grille
Steakhouse
Beef 'N Bottle
(Runner-Up)
Del Frisco's Double Eagle Steakhouse
Small Plates
Good Food on Montford
(Runner-Up)
Soul Gastrolounge
Thai
Thai Taste
(Runner-Up: TIE)
Thai House
Vegetarian/Vegan
Plant Joy
(Runner-Up)
Oh My Soul
Vietnamese
Lang Van
(Runner-Up)
Pho Hoa
New Restaurant (less than a year old)
Little Mama's
(Runner-Up)
Leah & Louise
---
DRINKS
Local Brewery
Legion Brewing
(Runner-Up)
The Olde Mecklenburg Brewery
Sports Bar
Hickory Tavern
(Runner-Up)
Duckworth's Grill and Taphouse
Local Distillery
Great Wagon Road
(Runner-Up)
Doc Porter's
Rooftop Bar
Fahrenheit
(Runner-Up)
Merchant and Trade
Wine List
Foxcroft Wine Co.
(Runner-Up)
Dilworth Tasting Room
Craft Cocktails
Dot Dot Dot
(Runner-Up)
The Crunkleton
Nightclub
Lost and Found
(Runner-Up)
The Roxbury
Bartender
Nico Desreumaux
(Runner-Up)
Stefan Huebner (Dot Dot Dot)
Happy Hour
Brewers at 4001 Yancey
(Runner-Up)
Sea Level NC
---
SWEETS + COFFEE
Coffee Shop
Not Just Coffee
(Runner-Up)
Undercurrent Coffee
Donut
Your Mom's Donuts
(Runner-Up)
Duck Donuts
Cookie
Honeybear Bake Shop
(Runner-Up)
Suárez Bakery
Cupcake
SWIRL
(Runner-Up)
Sunflour Baking Company
Custom Cake
Suárez Bakery
(Runner-Up)
Wentworth & Fenn
Dessert Menu
Amélie's French Bakery and Café
(Runner-Up)
The Fig Tree
Ice Cream
Jeni's Splendid Ice Creams
(Runner-Up)
Two Scoops Creamery
Frozen Yogurt
(Runner-Up)
Menchie's
Chocolate Shop
The Secret Chocolatier
(Runner-Up)
Twenty Degrees Chocolate
---
BEAUTY + WELLNESS
Physical Therapist
Carolina Sports Clinic
(Runner-Up)
Onward Charlotte
Yoga Studio
ZanZen Yoga at Functional Fit
(Runner-Up)
Y2 Yoga
Pilates/Barre Studio
Hilliard Studio Method
(Runner-Up)
Barre3
Cardio Workout Class
West Kept Secret
(Runner-Up)
Burn Boot Camp
Boutique Gym
West Kept Secret
(Runner-Up)
Functional Fit Charlotte
Barbershop
Caliber Men's Grooming
(Runner-Up)
City Barbers
Women's Hair Salon
Denise Antonacci Salon
(Runner-Up)
Kenna Kunijo
Manicure/Pedicure
Aloha Nails Rea Farms
(Runner-Up)
Mimosas Nail Bar
Lashes & Brows
Le Petit Spa
(Runner-Up)
The Lash Lounge
Blowout
Drybar Charlotte
(Runner-Up)
Denise Antonacci Salon
Hair Removal
Le Petit Spa
(Runner-Up)
Copper Willow Salon
Place to Get Your Makeup Done/Makeup Artist
Jillian Marie Beauty
(Runner-Up)
Heather A. Hawkins
Med Spa (Botox, Injections, etc.)
Providence Plastic Surgery and Skin Center
(Runner-Up)
Carolina Facial Plastics
Day Spa
The Spa at Ballantyne (The Ballantyne Hotel)
(Runner-Up)
Toccare Day Spa
Plastic Surgery Practice
Charlotte Plastic Surgery
(Runner-Up)
H/K/B Cosmetic Surgery
Facial Plastic Surgeon
Dr. Jonathan Kulbersh (Carolina Facial Plastics)
(Runner-Up)
H/K/B Cosmetic Surgery
Acupuncturist
Modern Acupuncture
(Runner-Up)
Dr. Kevin Kim (Evergreen Acupuncture and Herbal Clinic)
Chiropractor
Carolina Sports Clinic
(Runner-Up)
Catalyst Chiropractic
Mental Health Therapist/Counseling
Bright View Counseling
(Runner-Up)
Sun Counseling and Wellness
---
SHOPPING
Store for Charlotte Apparel
704 Shop
(Runner-Up)
Glory Days Apparel
Women's Boutique
Boem
(Runner-Up)
Sloan
Men's Clothing Store
Tabor
(Runner-Up)
Taylor Richards & Conger
Custom Suits
Stitched By Mitch (Mitch Purgason)
(Runner-Up)
Taylor Richards & Conger
Fine Jewelry
Diamonds Direct
(Runner-Up)
Perry's Diamonds and Estate Jewelry
Local Jewelry Designer
Perry's Diamonds and Estate Jewelry
(Runner-Up)
Brownlee Jewelers
Local Gift Shop
Paper Skyscraper
(Runner-Up)
The Buttercup Gifts and Stationery
Pet Supplies
Pet Supplies Plus
(Runner-Up)
Pet People
Craft Beer Bottle Shop
Brawley's Beverage
(Runner-Up)
Craft Tasting Room and Growler Shop
Wine Store
Foxcroft Wine Co.
(Runner-Up)
Bond Street
Home Furnishings + Decor
Traditions
(Runner-Up)
House of Nomad
Charlotte Shopping Destination/Area
SouthPark Mall
(Runner-Up)
Park Road Shopping Center
Auto Dealer
Hendrick Automotive Group
(Runner-Up)
Formula Imports
Bridal Boutique
Hayden Olivia
(Runner-Up)
Ladies of Lineage
Charlotte-Made Products
Fairest Flickers Candles
(Runner-Up)
704 Shop
Independent Bookstore
Park Road Books
(Runner-Up)
That's Novel Books
Place to Shop for CBD
Charlotte CBD
(Runner-Up)
Kure CBD and Vape
Local Plant Nursery
Blackhawk Hardware
(Runner-Up)
Pike Nurseries
---
SERVICES
Residential Remodeling
Simonini Homes
(Runner-Up)
Andrew Roby
Home Builder
Simonini Homes
(Runner-Up)
Jeff Chance Custom Homes
Interior Design
House of Nomad
(Runner-Up)
Tammy Coulter Design
Home Organization
CW Home
(Runner-Up)
Simplicity Organizers
Landscaping
Arborscapes
(Runner-Up)
Howell Landscape and Design
Kitchen and Bathroom Resources
Ferguson
(Runner-Up)
The Majestic Bath
Realtor
Sarah Rose (RE/MAX Executive)
(Runner-Up)
The Belcher Group (RE/MAX Executive)
Plumbing Service
Queen City Plumbing
(Runner-Up)
Travis Crawford
Window Resources
Zen Windows
(Runner-Up)
Heating and Cooling
Travis Crawford Heating, Cooling and Plumbing
(Runner-Up)
One Hour Heating & Air
Housekeeping/Cleaning Service
Poseidon Cleaning Solutions
(Runner-Up)
Kissha Haney (K&E Housecleaning)
Staycation Hotel
The Ballantyne Hotel
(Runner-Up)
The Ritz-Carlton Charlotte
Financial Advisor/Wealth Management
Ryan Saunders (Plancentric Financial Group)
(Runner-Up)
Ellen Linares
Law Firm
Costner Law Firm
(Runner-Up)
Hatcher Law Group
Assisted Living/Retirement Community
Brookdale Carriage Club
(Runner-Up)
Southminster
Tax Preparation
Fisher, P.A.
(Runner-Up)
Cannon Accounting
Tattoo Parlor
The Grey Ash Tattoo and Art Studio
(Runner-Up)
Made to Last Tattoo
Auto Repair
Woodie's Auto Service and Repair
(Runner-Up)
Compact Car Services
Graphic Design/Web Design Firm
well-run media + marketing
(Runner-Up)
Made Outside
PR Firm
Social Ape Marketing
(Runner-Up)
well-run media + marketing
Ad Agency
Ashland Advertising
(Runner-Up)
Arthur Elliott
(Runner-Up)
Split Second Sound
Caterer
Best Impressions
(Runner-Up)
Queen City Catering
Photographer
Weslie Woodley Photography
(Runner-Up)
Carolyn Ann Ryan Photography
Event Rentals
Party Reflections
(Runner-Up)
CE Rental
Party/Event Planner
Katrina Hutchins Events
(Runner-Up)
Third Rock Events
Videographer
The 5 and 2 Project (Kevin Young)
(Runner-Up)
Recollective Films
Wedding/Special Event Venue
Alexander Homestead
(Runner-Up)
Duke Mansion
Florist
IRIS Blossom
(Runner-Up)
Blossom Shop
Dry Cleaners
Long's Dry Cleaning
918 E. Morehead St.
(Runner-Up)
Elite Cleaners
Tailor/Alterations
Anna's Alterations
(Runner-Up)
Ann's Alterations
Travel Agency
Mann Travels
(Runner-Up)
AAA Carolinas Travel
Public/Charter School
Union Day School
(Runner-Up)
Waddell Language Academy
Private School
Charlotte Country Day School
(Runner-Up)
Charlotte Latin School
Summer Camp
YMCA Camp Harrison
(Runner-Up)
YMCA Camp Thunderbird
After School Care
Harris YMCA
(Runner-Up)
J-Team Afterschool Program at the Levine Jewish Community Center
Pet Boarding/Daycare
Lucky Dog Bark & Brew
(Runner-Up)
Club Fetch
Veterinarian
Long Animal Hospital
(Runner-Up)
Dilworth Animal Hospital
Dog Trainer
The Dog Wizard Charlotte
(Runner-Up)
Sit, Stay, Play Dog Training (Camille Asmer)
Moving Service
Hornet Moving
(Runner-Up)
Metrolina Transport Group
House Painter
Trinity Painters
(Runner-Up)
M.A. Painting
---
MEDIA + CULTURE
Radio Show
Matt & Ramona (107.9 The Link)
(Runner-Up)
Charlotte Talks with Mike Collins (WFAE 90.7)
Local Podcast
Wake Up to Your Life with Colleen Odegaard
(Runner-Up)
BrandBuilders Podcast
Weather Forecaster
Brad Panovich
(Runner-Up)
Larry Sprinkle
Local TV News Team
WCNC
(Runner-Up)
WBTV
Reporter
Molly Grantham
(Runner-Up)
Joe Bruno
Athlete
Christian McCaffrey
(Runner-Up)
LaMelo Ball
Sports Team
Carolina Panthers
(Runner-Up)
Charlotte Hornets
Sporting Event
Carolina Panthers Football
(Runner-Up)
Charlotte Hornets Basketball
Twitter Feed
Brad Panovich
(Runner-Up)
Katie Levans
Instagram Feed
Meghan Trainor
(Runner-Up)
Lindsay Regan Thorne
Charlotte Influencer
Ohavia Phillips
(Runner-Up)
Laura Long
Author
Kevin Winchester
(Runner-Up)
Bucleigh Kernodle
Art Gallery
Sozo Gallery
(Runner-Up)
Elder Gallery of Contemporary Art
Museum
Mint Museum Uptown
(Runner-Up)
Harvey B. Gantt Center for African-American Arts + Culture
Local Artist
Amy Moffatt
(Runner-Up)
Evelyn Henson
Public Art
Confetti Heart Wall
1930 Camden Rd.
(Runner-Up)
Embrace Sculpture
6697 Monroe Rd.
Local Band/Musician
Josh Daniel's Grateful Band
(Runner-Up)
The Avett Brothers
Charity Event/Fundraiser
Beers and Burpees
(Runner-Up)
The Humane Society of Charlotte Ties and Tails Gala
Family Attraction
U.S. National Whitewater Center
(Runner-Up)
Carowinds
DIY Studio/Class/Workshop
Holt School of Fine Art
(Runner-Up)
AR Workshop
Best Company to Work For
Wells Fargo
(Runner-Up)
Bank of America
Festival
South End Wine & Hops Fest
(Runner-Up)
Yiasou Greek Festival
Pop-Up Event
Girl Tribe Pop Up
(Runner-Up)
Vintage Charlotte
Holiday Event
Light the Knights and Charlotte Christmas Village
(Runner-Up)
Lights at Whitewater Center
Live Performance Venue
The Fillmore
(Runner-Up)
Neighborhood Theatre
Performing Theatre Group
Children's Theatre of Charlotte
(Runner-Up)
Actor's Theatre of Charlotte
Golf Course
Quail Hollow Club
(Runner-Up)
Myers Park Country Club