3 Charlottean-Owned Etsy Stores to Shop
Support local makers and enjoy one-of-a-kind finds.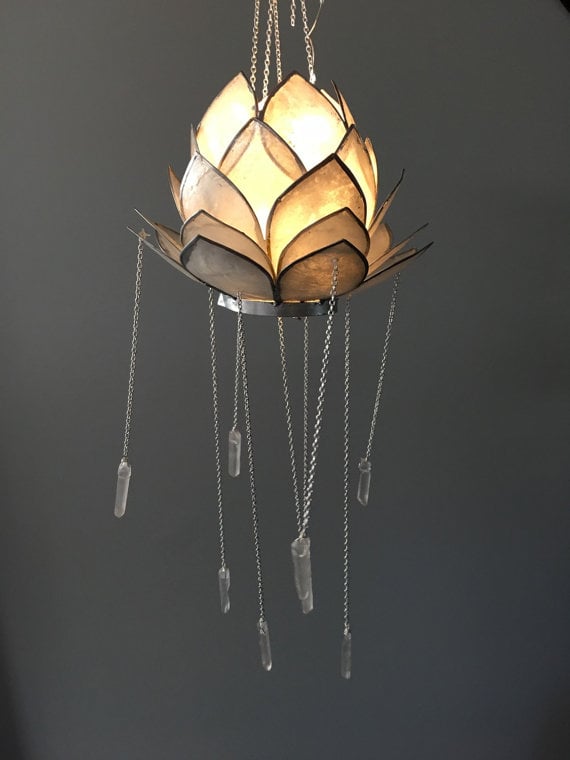 Your home should be a reflection of you and your family, and a lot of times, portraying that personality can be difficult. If you're only looking in chain retailers for home furnishings and accessories, you'll never find the unique pieces that catapult your home decor to the next level.
If you're on the hunt for customized or off-kilter items to give your space some style, hit up the below three Etsy stores. Owned and operated by some of Charlotte's own, these shops provide the products that will have your guests asking, "Ooh, where'd you find that?"
Your secret's safe with us.
We love a doormat with a personality of its own. A doormat with a catchy or funny saying is always a great way to get your guests smiling before they even step foot into the house. With cute mats saying, "Hey girl, hey!" "You better have beer," and "Bye, Felicia," Nenne Apkan's shop has plenty of premade ideas ready for you to purchase. You can also order a custom mat from Apkan—popular ideas include various designs with your family name. Apkan is located in Ballantyne and her typical turnaround time is two weeks.
Shop owner Jacqueline McLaughlin has an affinity for natural materials such as crystals and raw stones—and, according to her Etsy bio, the stones she uses are ethically sourced. McLaughlin creates earrings and necklaces with these stones, but for the modern bohemian who wants a conversation-starting piece, she makes whimsical chandeliers, suncatchers, and mobiles. All of the hanging pieces are $99.99 or under, infusing a chic, woodland vibe into any space.
The South is no stranger to farmhouse-style interiors. And if you're a farmhouse fanatic, you know that there's always something new catching your eye—whether it's a sweet hand-lettered sign or a rough-around-the-edges bench. No matter what it is, you tell yourself you'll find a spot for it. As you fuel your farmhouse addiction, why not help a fellow Charlottean fuel her love of woodworking? Brittany Abernathy is the owner of Etsy shop TheWilliamsFarmhouse, and she hand makes everything from wooden decor signs to rustic console tables to custom wood beds.