3 Events This Week
A how-to presentation on attracting butterflies, an architectural film at the Bechtler, and a pond tour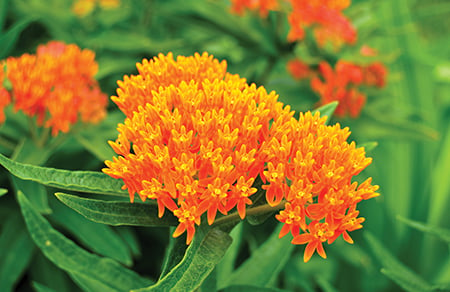 This week brings three don't-miss events.
Thursday: Master Gardeners in Gaston County invite the public to attend their June meeting and hear guest speaker Joey Bynum. Bynum, of Lauren's Butterfly Farm and Rentals in Mount Holly, will offer suggestions on attracting butterflies to your backyard. (Also, check out this guide to planting natives in our latest issue. Several of the plants attract native insects and birds.) Event details: Thursday, June 19, 10 a.m.-11 a.m., Gaston County Citizens Resource Center, 1303 Dallas Cherryville Highway, Dallas. Admission is free.
Friday: The Bechtler Museum of Modern Art will screen Coast Modern as part of its Modernism + Film series. Filmmakers travel along the Pacific Northwest coastline to document West Coast modernist architecture and describe what makes this form distinct. This particular style is known for its collaboration with the surrounding environment. Roger Layman, of Roger Layman Architecture, will also speak. Event details: Friday, June 20, hors d'oeuvres and cash bar, 6 p.m.; presentation and film screening, 7 p.m. Tickets are $10 for nonmembers, $8 for members, and $5 for students with ID.
Saturday: The Piedmont Koi & Watergarden Society presents the 2014 Charlotte Pond Tour. The tour includes nine ponds in the south Charlotte area. Attendees can choose to start at one of three ponds and work their way through the route. Event details: Saturday, June 21, 9 a.m.-3 p.m. Tickets are $5.