3 Healthy Halloween Treats Your Kids Will Love
Hauntingly healthy.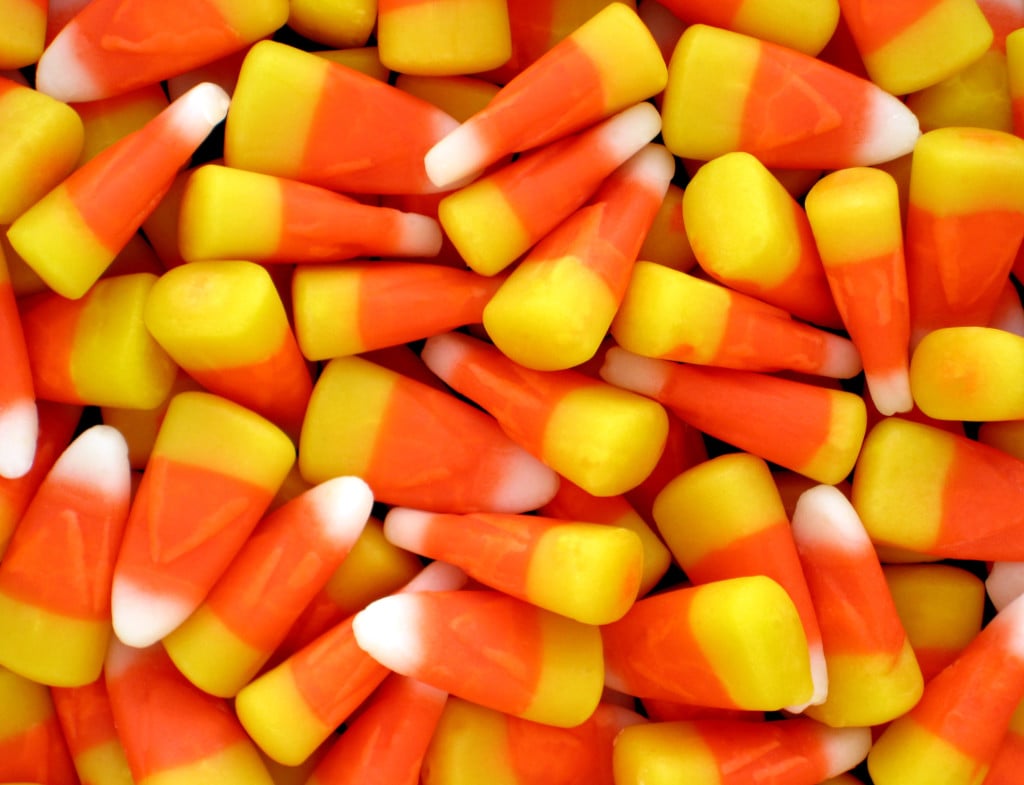 When you're a kid, Halloween is otherwise known as The Day You Get Lots of Candy. Remember trick-or-treating? You'd keep mental notes of the houses that gave out the biggest candy bars, which ones gave out money, and which ones gave out apples (ew). Why ruin Halloween with fruit?
Kids often think that health foods are the enemy. However, if you make some healthy treats that are spooky enough, you might actually be able to squeeze some nutrients into your child's sugar-based diet on Halloween. Don't believe us? Just try one (or all) of these tasty treats that are so cute your kids will totally forget they're not eating candy.
1. Frankenstein Kiwis
Disguising a kiwi as a monster is probably the coolest thing you can do with fruit. All you need to do is use a veggie peeler to take off the skin, leaving the top half of it on the kiwi–this is Frankenstein's hair, so give him a jagged style to emulate a shaggy 'do. Then grab some pretzel sticks to attach to the size of Frank's head for the bolts, and use a smaller pretzel stick to gently push into the kiwi for his mouth. Use mini chocolate chips or blueberries for eyes, and you've created a monster! The full instructions and photos are here.
2. Witches' Brooms
For a light snack that packs on the protein, whip up your own version of witches' broomsticks. All you need are reduced fat mozzarella string cheese, pretzel sticks, and chives. To make three of these "brooms," cut the mozzarella into three slices (across). Then, take a knife to one end to create frayed edges to look like the straw on a broom. Stick the pretzel into the non-frayed end of the cheese, then use a chive to tie around the top of the cheese. Check out the recipe here.
3. Monster Apple Bites
Don't be the house with the apples; be the house with the monster apples! To make four monster apple bites, take one apple, and core and cut it into quarters. Cut out a chunk of one apple quarter on the skin side; this is the opening of the monster mouth, and the surrounding apple parts are the lips. Fill the "mouth" with peanut butter or a yummy jelly dip, and add slivered almonds to create spooky teeth. You can also choose to give it eyes by placing two mini M&Ms on the top "lip," but it looks great without too! Get the recipe here.