3 Must-Try Charlotte Christmas Brews
We wish you a merry Christmas and a happy new beer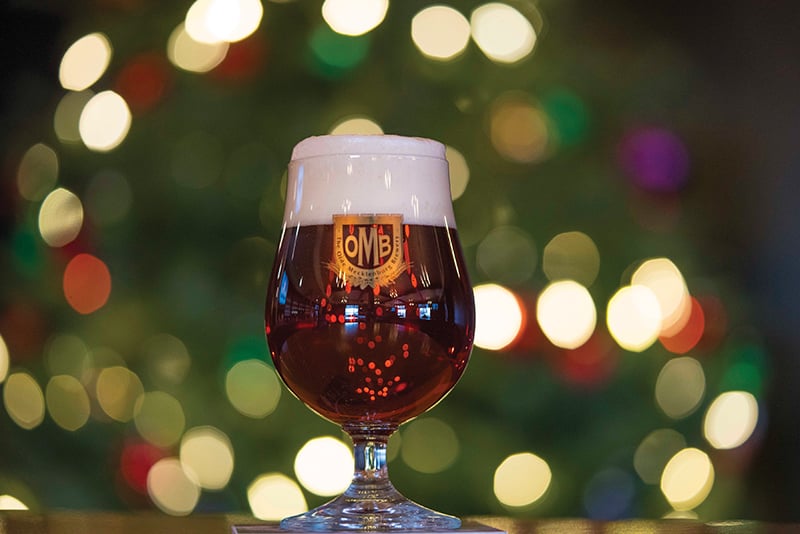 The Recipe: NoDa Brewing calls this IPA with a piney aroma "the perfect beer for the most wonderful time of the year." Six hop varieties are used to craft each can, and it's brewed with spruce tips. 
The Bona Fides: The beer currently has a 91% score on BeerAdvocate, which is in the "Outstanding" tier.
The Recipe: Olde Mecklenburg Brewery always looks to beer history for inspiration, and its Yule Bock follows that trend. Yule Bock is a true Weihnachtsbock, or traditional German holiday beer. Barley malts and noble hops create its amber hue.
The History: The first-ever bock was made by German brewers based in Einbeck in the 1300s. It would be adapted centuries later in Bavaria, where the pronunciation of Einbeck as "ein-Bock" gave the style its name.
The Recipe: Using a blonde ale base, Sycamore uses a "caramel-y malt" and infuses notes of sugar cookie dough, honey, and spices into the mix. Last year, they introduced a barrel-aged take that adds more oak and caramel tones to the brew.
The Controversy: It began in 2019, when North Carolina ABC forced Sycamore to pull Christmas Cookie Ale off shelves because of its unapproved label art with 8-bit deer in, uh, NSFW positions. Last year, the labels showcased gingerbread men and women in bondage gear. Find a look at these years racy design here.