3 No-Fuss DIY NYE Decor Ideas
Coast into 2017 stress-free with these New Year's Eve party decoration ideas easy enough for the DIY beginner.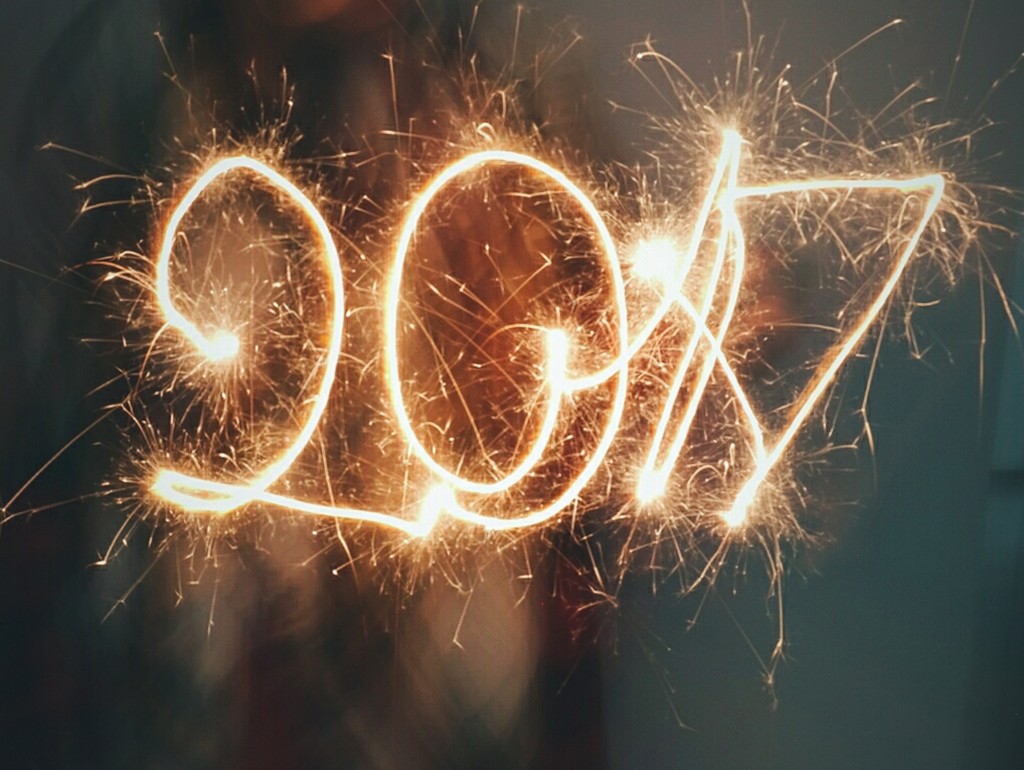 The hardest of the holidays are over. You can now sit back in your food coma and coast into the new year, unraveling from all the stress that's accumulated over the past couple months. But what's that? You don't think you'll be able to relax because you've got a New Year's Eve party planned at your place? Think again, dear reader.
Decorating for NYE doesn't have to be a big project. In fact, with the below do-it-yourself decor, you will almost feel like you need to do more when you're done. Almost.
1. Photo Booth for #Lit Instagrams
Make your party memorable with a prime photo-snapping area. Nothing feels more festive than getting goofy for some sparkly snaps to share on social media. All you need to make your party look like a high-budget event is gold wrapper paper, foil gold curtains, a curtain rod, and tape. The first two items can easily be found at a local party store. Grab some fun props from around the house such as hats, boas, and any random Halloween costume pieces for the ultimate dress-up photo booth. It'll be the hit of the night. (Besides, of course, the whole 2017 thing happening.) Make it here.
2. Glitter Champagne Glasses
Save your money to prepare for a prosperous new year and instead get crafty with your champagne glasses. If you don't have some cheap ones laying around, you can purchase some at World Market or a similar home store for a very affordable price (about $2 each). Then, snag some Mod Podge, foam brushes, gold glitter, and a paper plate. These only take about five to 10 minutes to make–get the directions here.
3. Wine Bottle Centerpiece
You've got to have some extra wine and champagne bottles laying around, especially if you hosted some sort of Christmas dinner. For this sparkling table-topper, you'll need four empty bottles, metallic spray paint, glitter scrapbook paper, numbers stencils, tape, and curling ribbon. The more diverse the bottle shapes, the better. Head to the original craft creator's site for the full how-to.