3 Not-So-Common Grill Recipes from CLT Food Bloggers
It's time start using your grill.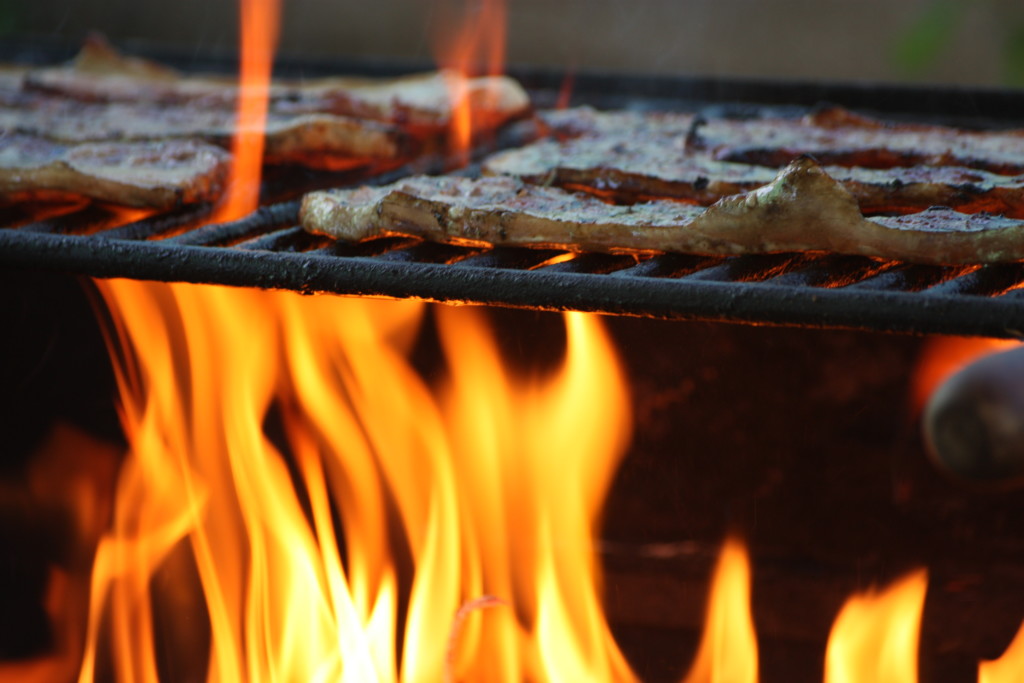 As the weather continues to heat up, we become more and more attached to our outdoor spaces. Why spend the sunny days hibernating indoors when you can enjoy the fresh air? At least before it gets too outside, you need to step outside and smell the freshly budding flowers.
To help motivate you to take things outside, we found some of the best (and unconventional) grill recipes for you to try.
Just think about it, will you? You're outside with a beer or glass of white wine in your hand, and some feel good music is seeping from the speakers. You're whipping up something that smells just as delicious as it tastes, watching the flames flirt with the food as you wait. You turn over your shoulder to interject a witty comment into the nearby conversation happening, all while the warmth of the grill soothes your cold heart.
Just kidding about that last part—your heart probably isn't nearly as cold as mine—but you get the point. Grilling can be cathartic, which is another no-brainer reason to pick up your tongs and start a-flippin'.
So here some delectable grilled dishes to amp up your grill game even more.
Grilled Tuna Tacos with Watermelon Salsa
This Mexican-inspired dish from The Mexitalian blends together two beautiful things: tacos and fruit that hydrates. There's something so irresistible about watermelon paired with savory flavors, and this recipe sounds like it would be fitting well through the dog days of summer. Wash it down with a margarita or three, and have yourself a jolly 'ole time. (Not that you needed me to tell you that, but, you know—in case you needed an excuse for midday tequila buzz.)
Grilled Asian Chicken Wings with Shishoto Peppers
Heads up: This recipe takes at least 2 hours for marinating time, so a tad bit of planning is required. Of course, you can always throw the chicken and seasonings together up to 24 hours beforehand, so do it right before bed if you can't be bothered in the a.m. The rest of this recipe from The Secret Ingredient Is proves to be pretty straightforward and extremely tasty, so you can thank me later for finding it for you. Oh, and in case you've never heard of them—shishoto peppers are sweet.
Grilled Maple Chipotle Pork and Smoked Gouda Grits
It's like See Aimee Cook knows how to make someone start drooling on command. This recipe melds sweet, smoky, and spicy flavors all into one indulgent dish, and if you're not excited about the smoked Gouda grits, then you can show yourself out. There's barbecue sauce involved in the pork prep, and the ingredient list is quite short, so save this meal for the moments you have guests over and want to pretend like you're on Top Chef. We all know you're not, but it's fun to pretend to be a fancy, important person every now and then.