3 Quick Tips for the Perfect Living Room
Make your common area comfortable for everyone.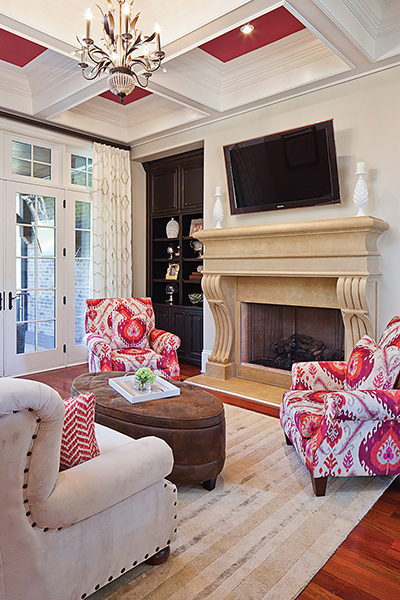 The living room, or den for some people, is the place where families and friends come together to enjoy one another's company. Whether to catch the latest episode of The Bachelor or for a good, old-fashioned movie night in, gathering in the living room plays a large part in our livelihoods and relationships.
That's why a room so special should not be taken lightly when it comes to décor and arrangement. A successful living room not only looks great upon first impression, but it is also welcoming and comfortable for all guests to enjoy.
Here are some things to keep in mind for your living area, to ensure it fosters comfort, community, and of course, good times.
1. Coffee Table Fixin's
The coffee table is the central focus for the living room, but simply placing a table in front of the sofa is not enough.
Keep coasters in one corner for entertaining, and don't forget about the legendary art of coffee table books! A coffee table book should be at least two of three things: Pretty or intriguing to look at, interesting content-wise, and full of personality.
2. Proper Lighting
Though the term "mood-lighting" might seem tacky, it bodes well when describing an ambiance that matches the vibe of the room.
For living rooms, you don't want to blind your guests with lights too bright, but you also don't want it to be too dark that they're fumbling for their glasses. Dimmers work well in this situation, or an array of lamps to turn on according to the occasion.
3. Feng Shui-Friendly Furniture
Bad furniture arrangement can kill a room – creating dead space and awkwardness. When placing your furniture, be careful not to create disrupt walkways or entryways.
Ideally, your sofa should sit against a wall, and all furniture should be spaced at comfortable lengths that still allow for smooth conversation.