3 Quirky Décor Tricks to Add Character to a Space
Is your home a reflection of who you are?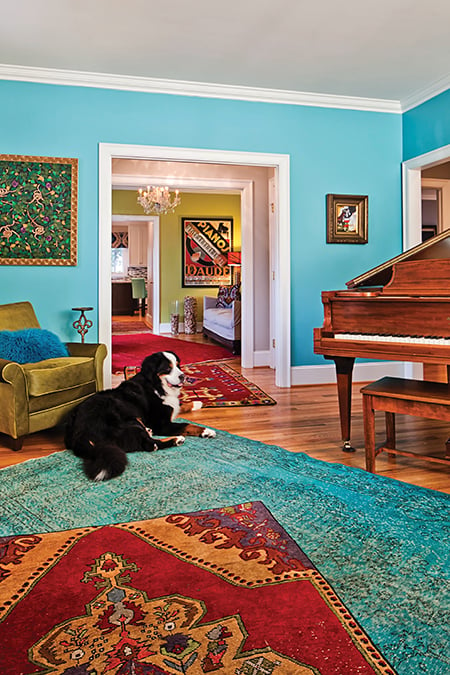 We all have those rooms. The rooms that just don't have "it." The rooms that we steer visitors away from when giving the grand tour. The rooms that are missing something, but we just can't put our finger on it.
It's time to do something about those rooms. They're plain, boring, and say nothing about who you are. You need to add some character – something that says, "This is mine! And I'm proud of it."
For some quick décor ideas to make your sub-par rooms spectacular and prospering with personality, consider some of the three tricks below.
Fake Wallpaper
Renters and people who have commitment issues don't want to use real wallpaper because of its lasting effect and removal inefficiency. Luckily, there are quite a few resources for "faking" the wallpaper effect.
One tried-and-true method is to purchase peel-and-stick wallpaper for an accent wall. Phony brick prints and preppy damask patterns are just two of many options. Varieties of fake wallpaper can be found at Amazon.com and UrbanOutfitters.com.
Personal Trinkets
A house is not a home until you add your own personal flair. Did you snag a special souvenir from a trip to South America? Is there something you've had since childhood that still holds a place in your heart?
Display personal items on a chic bookshelf to create a reflection of who you are – you can break up the items with old books, shiny vases, and the occasional potted plant.
Accent Pieces
Use accent pieces to your advantage. Pillows, mirrors, statues, and wall hangings are all avenues in which you can express your creativity and add character.
Pillows in prints or contrasting colors and quirky, unexpected pieces of three-dimensional art are two simple yet bold accenting techniques that will give your décor intrigue and style.