3 Unsolved Disappearances in Charlotte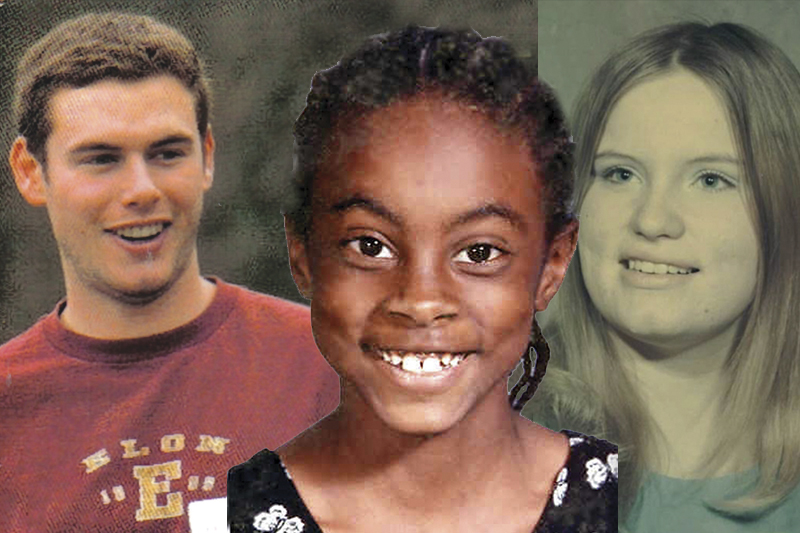 HOW CAN a person vanish? How can nobody know what happened? For a few families in the Charlotte region—including those of Denise Porch, Asha Degree, and Kyle Fleischmann—these are more than just hypothetical questions.
Click the photos below to read their stories.
From left, Denise Porch (missing since July 31, 1975); Asha Degree (missing since Feb. 14, 2000); and Kyle Fleischmann (missing since Nov. 9, 2007).