3 Ways to Make the Most of a Small Space
No space? No problem.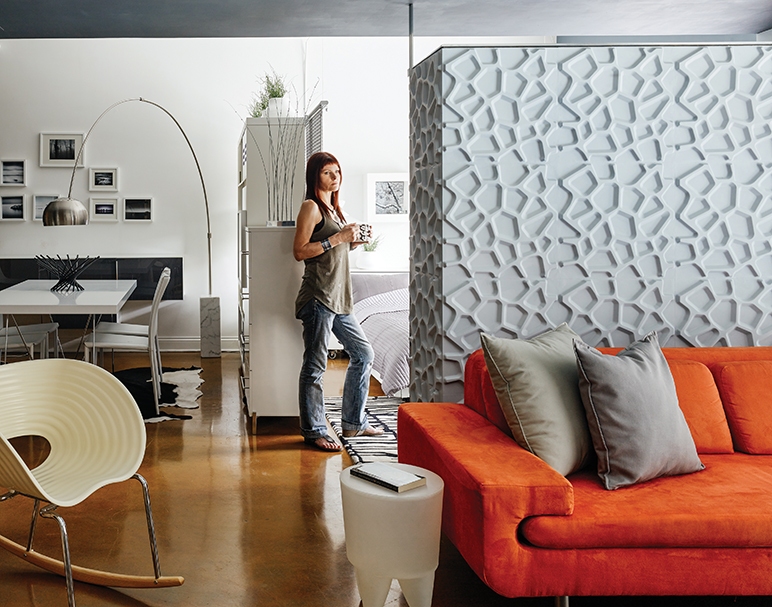 Not all rooms are created equal.
Some spaces simply don't have generous square footage, but that doesn't mean you have to rule them out as useless. There are many little tactics you can employ to make the most of your small space and make it seem bigger than it actually is. It's all up to perception, after all.
Try these three simple tips to making a tiny area feel larger than its parameters.
1. Double-Duty Furniture
When you've got limited space, it's essential you don't take up more square footage than necessary. So when it comes to furniture, try finding pieces that double as storage areas or can be easily altered to do so. Consider a table with a folding top that allows magazine and loose mail storage underneath.
2. Angle Play
As mentioned above, making a small space work to its full potential depends a lot on perception. Like local designer Geri Cruickshank Eaker, owner of Freespace Design, told us when we checked out her studio condo in Fourth Ward last year, it's about creating the illusion of a longer distance. Eaker positioned the most live-in areas of her 690-square-foot condo to be on a diagonal, allowing the line of sight to travel farther through the space.
3. Mobilize
Areas with less room for extras are better when they can be easily transformed when need be. By using furniture that can be mobilized, you allow more possibilities for the space rather than stuck-in-one-spot pieces. Eaker put casters on the bottoms of some of her furnishings, making mobilization simple and efficient.