Where to Eat in Charlotte's Elizabeth Neighborhood: 2021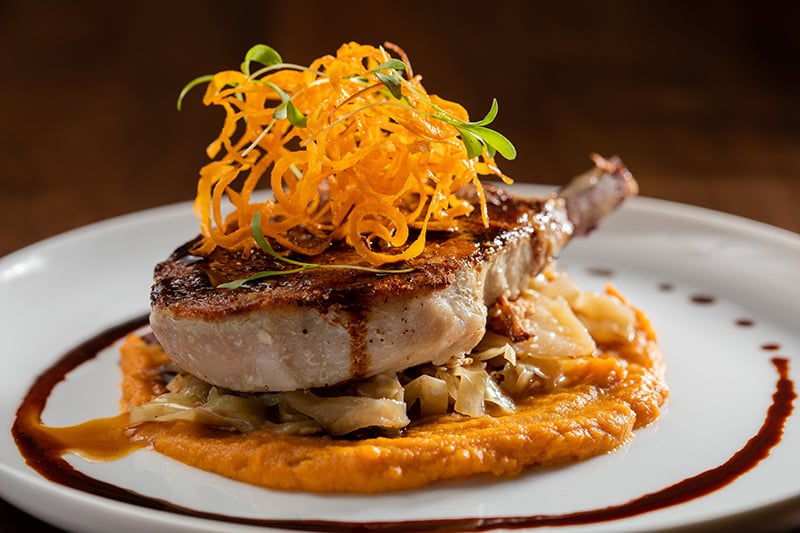 These picks are based on our Best of the Best Awards and 2021 50 Best Restaurants lists.
---
The Crunkleton may be most famous for its cocktails, but the spot also offers a tasty seasonal menu. Among the most beloved entrées is the aptly named A Really Good Burger, on which you can add a fried duck egg or fried oysters (among other options) for an even heartier meal. 1957 E 7th St., 704-919-0104.
---
When chef and owner Paul Verica closed Heritage Food & Drink in Waxhaw in 2017, construction had already begun on The Stanley in Elizabeth, so diners didn't have to wait long for Verica's ingredient-driven, ever-rotating dishes to return. The dining room here, with berry-colored booths and gold pendant lamps, is regal and cozy—and no matter how full it is, service feels individualized. 1961 E. 7th St., 980-299-2741. Note: This spot also appears on our list of 7 Must-Try Cheesesteaks in Charlotte.
---
It's difficult to categorize the cuisine at this Elizabeth Avenue fixture. With bright and fresh crudos, fan favorites such as the barbecue octopus, and season-appropriate pastas, Customshop draws much inspiration from the Mediterranean, but Southern ingredients help give the restaurant a sense of place. 1601 Elizabeth Ave., 704-333-3396.
---
This is a restaurant where you know what to expect. The menu is traditional, with appetizers and entrées served with a salad, but that doesn't mean the dishes are basic. Chef (and co-owner with wife Sara) Greg Zanitsch takes approachable dishes and pushes just far enough to please both the adventurous and unsure. The filet mignon, for example, comes served with a polenta cake and Stilton cheese, the meat's juices soaking into the corn-based cake and balancing the shock of the Stilton. The menu here is French in style, which means you'll experience decadence throughout, from the always-delicious foie gras to the desserts, some of the best in town thanks to pastry chef Samantha Allen. Service has the right amount of attentiveness, and the staff's knowledge of the hefty wine list means you can ask for pairings that will bring out the best in your meal. 1601 E. Seventh St., 704-332-3322.