4 Charlotte Events to Know: April 2022
The best things to do and see this month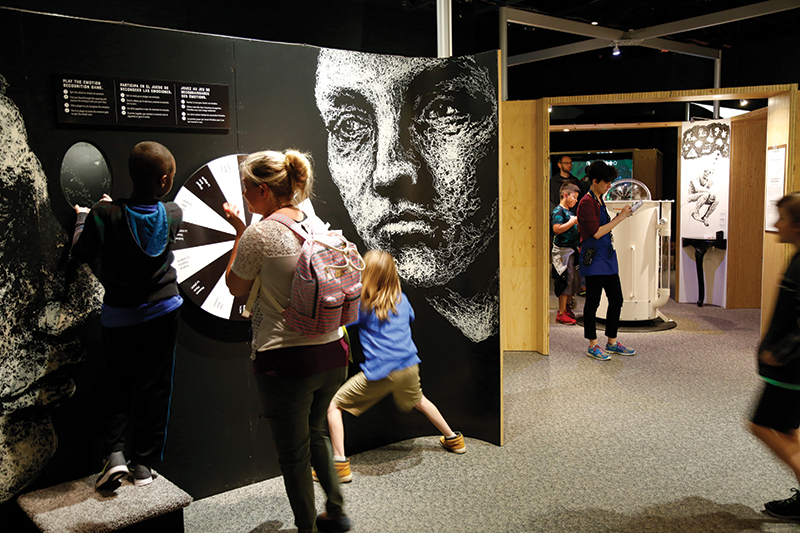 Mind Matters
One in five U.S. adults—about 52.9 million people—suffers from mental illness, says the National Institute for Mental Health. So now that we've spent two-plus years talking about physical health, let's talk about the psyche. Discovery Place Science and Atrium Health present "Mental Health: MIND MATTERS," a hands-on exhibit that explores "the science behind our feelings and how we experience the world."
➊ Toss on a pair of headphones and try to answer questions while hearing voices "in your head."
➋ Destroy your worries in a "Worry Shredder."
➌ Watch interviews of people with mental illnesses like PTSD, depression, anxiety, and schizophrenia.
➍ Check out mini-dioramas that depict historical attitudes toward mental illness.
While You're There …
Take a moment for mindfulness at companion exhibit "Path to Mindfulness."
Discovery Place Science
Through April 10
Tickets start at $18
---
Kids and pups need to run off some spring-fever steam?
Peep these two free, family-friendly events:
North Carolina Easter Festival
Cabarrus Arena & Events Center
Pack up the kiddos and head to Concord for this year's North Carolina Easter Festival. Expect a day of Easter egg hunts, face painting, games, dance performances, crafts, vendors, and free pictures with the Easter Bunny.
Saturday, April 16, 1-5 p.m.
Free, eventbrite.com
Paws in the Park
Pineville Lake Park is going to the dogs. Stop by for: 
» 15+ animal shelters with adoptable pets
» Pup contests (smallest and largest dogs, best dog trick, costumes, etc.)
» Food trucks
» Art and business vendors
» Kids' playground
Saturday, April 2, 10 a.m.-3 p.m.
Free, charlotteblackdogs.com
---
The Harlem Globetrotters' Spread Game Tour
Bojangles Coliseum
Friday, April 15, 7 p.m.
Tickets start at $29, ticketmaster.com