4 Charlotte Gardens That Are Giving Us Serious Spring Fever
Spring's so close we can almost smell it.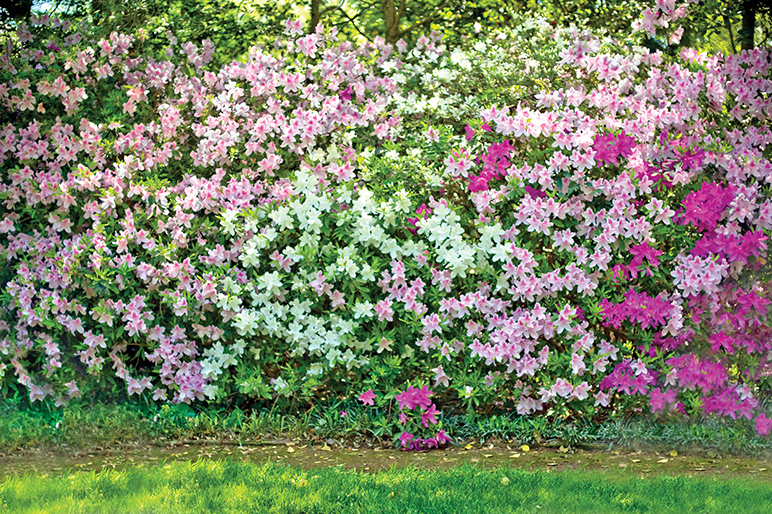 Spring is just around the corner, or so it seems. With uncharacteristically warm temperatures making this February seem like a dream, Charlotte's been teasing us with spring-like visions for a couple weeks. And now, we're about to tease you a little more.
Behold, some of the most beautiful gardens in Charlotte that will give you serious spring fever…

Tropical Paradise
Complete with party-friendly tiki hut, the backyard of the Elizabeth home featured here is a lush getaway suggesting coordinates much farther south than Charlotte's spot on the map. Mai Tais, anyone?

Happy Blooms
The garden can be seen from every room in this Dilworth house, which is a welcome view for everyone. Homeowner Jimmy Foster told us in the original article, "There's a feeling of fulfillment you get from seeing the garden happy," and we couldn't agree more.

Whimsy Wins
What's not to love about the fairytale-like ivy arch and the fantastical colors adorning this whimsical garden? That table is just begging for someone to sit down and enjoy a glass of sweet tea.

Azalea Alert
It's hard to look at this image and not get bright-eyed. The array of azaleas competing for attention in this garden makes it easy to admire these spring-bloomers.