4 Holiday Shopping and Gardening Events
Celebrate the Holidays with These Fun, Local Events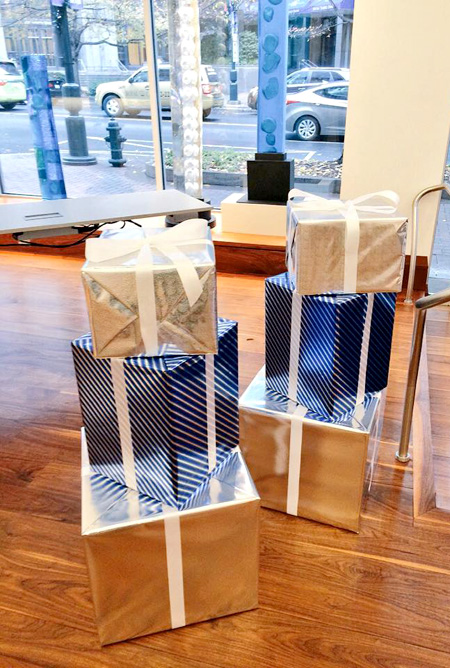 1. 7th Street Public Market Sip & Shop
7th Street Public Market is hosting a Sip & Shop Wednesday, December 2nd from 5:30 p.m. to 8 p.m. There will be more than fifty local artists and full-time market vendors with goods for sale. They will be offering free sparkling wine to the first one hundred guests, live local music, and free beer and food samples. More information available here. 224 E. Seventh St.
2. Tinselbox Holiday Pop-Up Shop
Visit Uptown Charlotte for a Holiday Pop-Up Shop, taking place Wednesday, Dec. 2 through Friday, Dec. 4 from 11a.m. – 7 p.m. There will be vendors, coffee, and gift-wrapping. Shoppers visiting between 5 p.m. to 7 p.m. will be treated to complimentary wine and appetizers. Vendors include Discovery Kids, FROCK Shop, Kenda Scott, and more. Follow along at #ShopUptownCLT, or click here for more information. 220 N. Tryon St., at Foundation For The Carolinas.
3. Pike Nurseries Annual Christmas Garden Party
Thursday, Dec. 3 from 4 p.m. to 9 p.m., Pike Nurseries will host their annual Christmas Garden Party. Customers can enjoy complimentary treats, including a "Poinsettia" Champagne Drink. Shop for holiday décor or garnish with fresh greenery with Pike Nurseries' selection of Christmas trees, accessories, and more to fill the home with holiday cheer. 
More information here. 12630 North Community House Rd.
4. DIY Williamsburg Wreath Make & Take Class 

Saturday, Dec. 5 at 9 a.m. and Sunday, Dec. 6 at 9 a.m., experts at Pike Nurseries are hosting Make & Take Williamsburg Wreath classes. Create your own Williamsburg Wreath for your front door. The finished product resembles a Christmas wreath from Colonial Williamsburg. The class costs $30 and includes a pre-made 20-inch Noble Wreath, fruit, assorted nuts and magnolia leaves. Registration is required. More information here. 12630 North Community House Rd.