4 Things to Know: A Year With Frog and Toad at Children's Theatre of Charlotte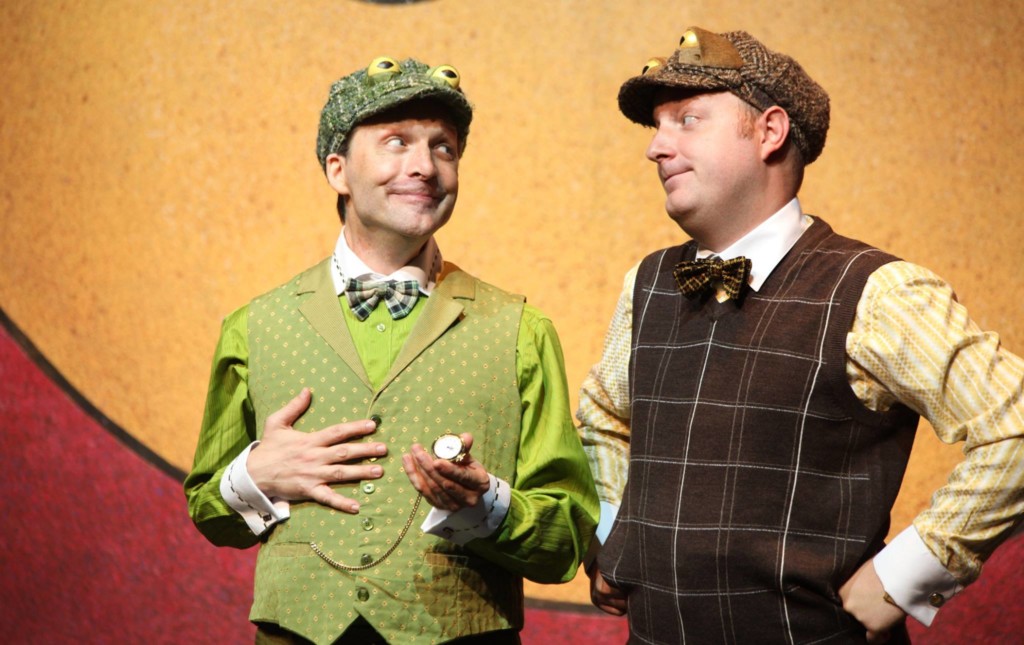 THIS FALL, Children's Theatre of Charlotte's 2016-2017 season opens with A Year With Frog and Toad at McColl Family Theatre. The musical, penned by siblings Robert and Willie Reale, follows a worrywart toad and a perky frog in their vibrant woodland backdrop. The narrative is based on books by author Arnold Lobel, with the "Themes" section of the CTC site citing "friendship," "seasons," "celebrating differences," and "music" among the descriptions. Here, we've assembled four more things to know about the tale.
1. This children's tale made the big time. The original Broadway run nabbed nominations for three Tony Awards, including the coveted "Best Musical" honor. (It was also nominated for "Best Book of a Musical" and "Best Original Score.") A Year with Frog and Toad made its Broadway debut in 2003.
2. Notice those backdrops? Jim Gloster, scenic designer for the show, was recently nominated for his third Emmy for the HBO show Veep. Gloster's also worked on Eastbound & Down, Banshee, and 3: The Dale Earnhardt Story. That's quite a resume.
3. The show's costumes and characters are also something to behold. The Large and Terrible Frog is 16 feet wide and 10 feet tall. Costumes for birds in the show consist of 12 years of feathers; the lizard contains nine different sorts of fabrics and trims. The majestic butterfly wings? Hand-painted silk.
4. The basics. Tickets run $12-$28 dollars for the show, which has a duration of 90 minutes. There's a "sensory-friendly" performance (which means one that reduces jarring noises and spectacles) on Sunday, Oct. 9, at 4 p.m. and an ASL sign-interpreted performance on Saturday, Oct. 15, at 11 a.m. For all other dates and times, go here.