4 Things to Know: Our Second-Annual Whiskey Bash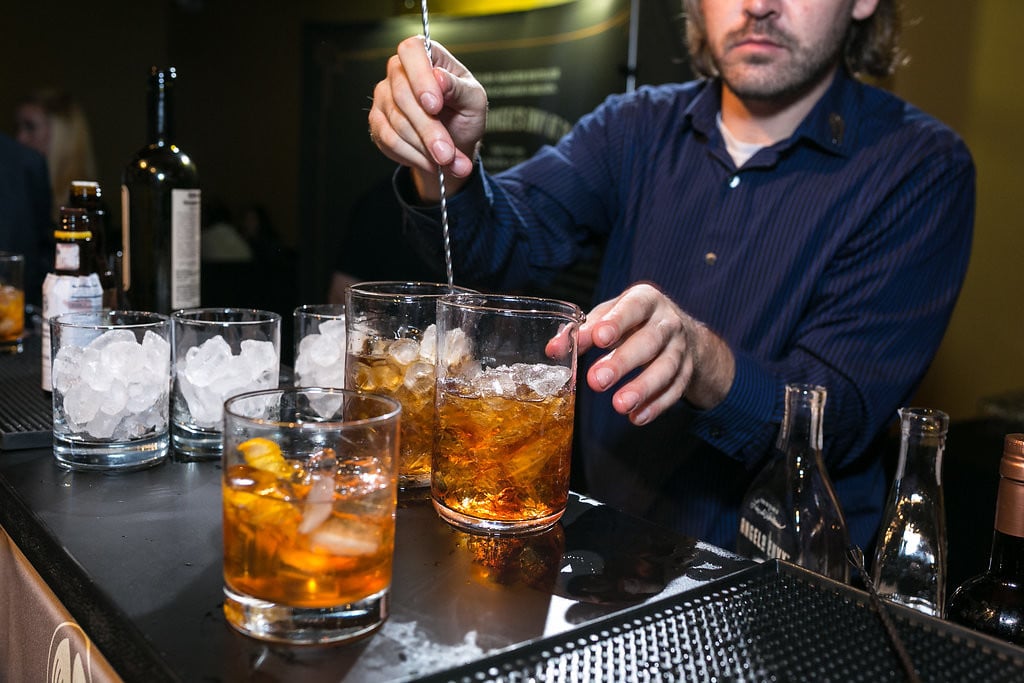 WET YOUR WHISTLE at Charlotte magazine's second-annual Whiskey Bash on Nov. 9. With more than 20 whiskeys to sample, whiskey connoisseurs shouldn't miss this party. Here are four things to know about the event. RSVP here.
The Whiskey Line-Up
A smattering of whiskeys will be available for sipping tonight. From Tullamore Dew XO to Southern Comfort, the whiskey list is long. The whiskeys available at the event will be: 1792, Glenfiddich Fire & Cane, Great Wagon Road Distillery, High West American Prairie, High West Campfire, High West Double Rye, Ole Smokey, Old Nick Williams Farm and Distillery, Southern Comfort, Southern Distilling Company, Southern Grace Distilleries, Templeton Rye, TOPO Reserve Carolina Straight Whiskey, TOPO Eight Oak Carolina, Tullamore Dew XO, Virginia Distillery Company and Angel's Envy.
The Venue and Charity
The bash is at Project 658, 3646 Central Ave. A portion of each ticket proceeds the organization, which provides food, clothing, furniture and medical needs for needy families in the region.
The Activities
Along with the whiskey sampling, guests can enjoy food and live music. VIP tickets also include a five-course meal paired with Angel's Envy cocktails and led by an Angels Envy expert from 6 p.m. to 7:30 p.m.
The Details
The event is open to general admission ticket-buyers from 7:30 p.m. until 10 p.m. Tickets cost $55 and include all whiskey samples and heavy appetizers. VIP tickets cost $125 and include all of the above plus entry to a five-course dinner at 6 p.m. In addition, Project 658 will provide a meal to someone in need for every VIP ticket purchased. To buy tickets, visit here.
Jared Misner is a writer for this magazine.