42nd-Annual Dilworth Home Tour
Peek inside new and historic homes in one of Charlotte's most desirable neighborhoods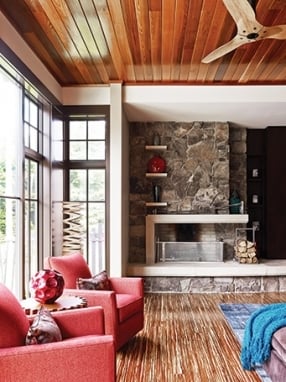 Hundreds of volunteers come together this weekend to put on the Dilworth Home Tour. The tour opens the doors to new and historic homes as it highlights treasures throughout the neighborhood.
The tour begins on Friday evening, September 19, from 6 p.m. to 9 p.m., and continues Saturday, September 20, from 10 a.m. to 5 p.m.
Tickets are available online by clicking here and at several area businesses. Advance tickets cost $20, and day-of tickets cost $25.
Home tours allow us to collect ideas that we can then implement in our own spaces. Before you attend this weekend's tour, check out some ideas we found over in Plaza Midwood during the home tour this past spring.
Tom Holley, owner of interior design firm Crazy Jane's, designed one house on the tour and also designed The Metropolitan condo included in our brand-new fall issue of Charlotte Home + Garden.
If you attend the tour this weekend, let us know your favorite finds. Leave us a comment, send us an email (leahchughes.cltathome@gmail.com), or send us a Tweet (@HughesLeahC).