5 Apps That Make Navigating Uptown Charlotte Easy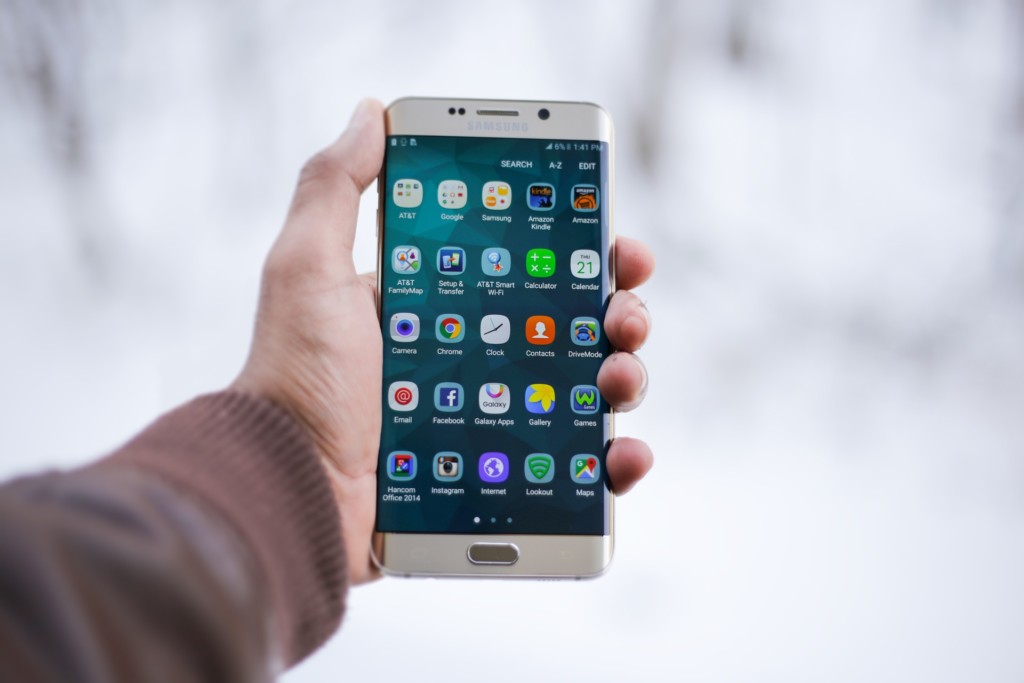 IF THE IDEA of navigating uptown Charlotte spikes your blood pressure, becoming a savvy streetwise Queen City inhabitant can be as easy as adding a few apps to your smartphone. Whether you visit uptown on a daily commute, periodically take in Discovery Place with your kids, or drink in the urban lifestyle on the weekends, these apps can make a trip a breeze.
CATS Ride Transit/CATS Pass
Step one to making your trip to uptown a carefree jaunt is eliminating any worry about parking your two-ton box of steel on a busy street.
If you can manage to make riding the bus a part of your life, you'll be amazed at the convenience. The CATS Ride Transit app is far from perfect as the user interface isn't exactly Lyft, but it delivers a real-time countdown for when you can expect the bus to arrive at any stop with what in my personal experience is 90-percent accuracy. If the LYNX Blue Line is more your speed, the CATS Pass app enables you to purchase a light rail ticket on your terms, rather than having your trip depend on archaic machines to spit out a ticket with no utility beyond wrapping up used gum.
ParkIt/Passport Parking/ParkMobile
If you must drive, the single easiest way to improve your uptown parking experience is using the ParkIt app. (A smaller number of lots support the Passport and ParkMobile apps.) With the ever-shrinking availability of hourly parking in the center city, the glory days of driving up to the front of your uptown destination are coming to a close, which isn't necessarily a bad thing.
The majority of the remaining lots and street parking in uptown allow you to pay with the ParkIt app. The tired old payment journey includes parking, remembering your space number, walking to the kiosk (which seems to always be located on the other side of the lot), and then making your way back to put a receipt on your dashboard. The ParkIt app lets you to skip all that nonsense. Just type in a parking zone and space number in the app as you stride to your destination with pep in your step. The app will also track when your time at the meter expires, allows you to extend your parking time, and will store the location of where you parked. The future is now.
Lime/Bird Scooter
You've heard the hype and the horror stories, but six months into the Great Scooter Debate, it seems the shared scooters are a permanent part of the uptown transportation experience. Despite obvious safety risks, it's hard to deny that scootin' is an elegant solution to the urban "last mile" transportation problem. Plus, gosh darn it, they're just so fun to ride.
If you want total scooter coverage throughout Uptown, you'll need both the Lime and Bird scooter apps to ensure you're never more than four feet from a scooter lifeline. Be sure to obey the rules and drive on the road and wear a helmet because, if you don't, there are literally zero consequences … beyond your own mortality.
Charlotte Mecklenburg Library App
Do you like audiobooks? Convenience? Free things? Do you read anything ever? If so, you have to get the Charlotte Mecklenburg Library App. You can search the full catalog, reserve books for checkout, and even download certain books and audio files directly onto your phone. Pro tip: If you're looking to save some cash, replace your Spotify subscription and Amazon book purchases with content you can download for free from the library. I bet you won't notice they're gone.
Cloosiv
If you love the Starbucks or Dunkin Donuts apps but feel like a square not supporting local, then the Cloosiv app is for you. Get the convenience of rewards and ordering ahead at local places like Not Just Coffee and Coco + the Director rather than the national chains with their big, fancy apps.