5 Best CBD Oils for a Calm & Cool 2021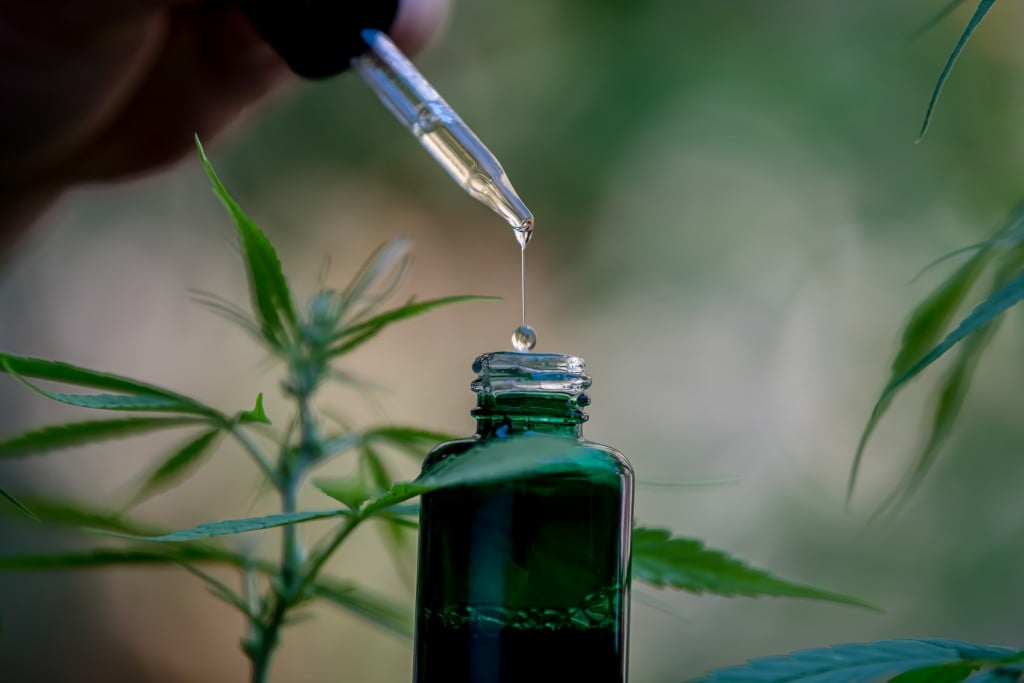 We all know how hard it can be to unwind in such a scary time.
Whether you fear a deadly virus or you simply grow agitated driving to work every day in South Charlotte, stress builds up throughout the mind and the body.
When you're stressed, falling asleep can become especially difficult. As a direct result, you look and feel tired all day. Meanwhile, your precious memory and concentration skills are shot.
Thankfully, some of the top CBD oil tinctures for sale can help folks feel at ease.
Of course, a consumer can find plenty of options for powerful CBD oil on the market. That's why it is always important to know exactly what to look for when shopping for a CBD product.
For instance, David Baker, Cannabis Extraordinaire, says you should always buy American-made merchandise that is laboratory-tested at a third party facility for safety. He also suggests you confirm that your CBD merchandise is made from hemp, because marijuana-derived goods may cause users to experience psychoactive effects.
Below, Baker outlines five of the top CBD oil options available today that can help men and women relax their minds and bodies.

How was the list of the top CBD businesses put together?
In order to create this list of 2021's best CBD tinctures, these vital factors were taken into account:
Potency

Safe and natural ingredients

Professional

opinions and consumer

feedback

Third-party laboratory testing

Meeting GMP (

Good Manufactur

ing Practice) requirements
Buyer's Guide: Top CBD Oils in 2021
Just C

BD

Coconut Oil

Tincture

1000

mg

per

30 ml

bottle

$39.99
When it comes to finding a high quality CBD store, JustCBD has the top reputation in the business. Known for their colorful selection of 2021 best CBD Gummies and powerful full spectrum CBD oil options, the company's tincture oil is CO2 extracted, and just shy of 100% pure. A buyer doesn't have to fear ingesting any dangerous chemicals.
Ranging from 50 mg to 5000 mg, Just CBD tincture oil is extremely easy to take and lasts approximately six hours at a time. All you have to do is tilt your head back and use a dropper to get the precise amount of CBD into your mouth. If preferred, you can always place the CBD oil into your tea or coffee. There are also a couple of great flavors available: coconut oil and hemp seed.
JustCBD has full-spectrum CBD oil too that includes all the different cannabinoids and terpenes found in the hemp plant. Folks like to switch back and forth between the two delicious options, whether it's on a daily or weekly basis. Any way you decide to take advantage of a Just CBD oil tincture, you should have no trouble managing both physical and emotional stress.
2.
Premium Jane
Oil
Tincture
Premium Jane Citrus Oil Tincture

3

00 mg per 30 ml bottle

$

48
Relying on organic hemp grown in Kentucky, every Premium Jane's CBD hemp oil tincture is made from other cannabinoids, along with fun flavors, such as citrus, lemon lime, and mint chocolate. Their CBD oil options range from a mere 300 mg to 5000 mg containers. They recently introduced a peach nectar option as well.
Premium Jane also uses wholesome CBD isolate. That means the CBD oil is separated from every other part of the hemp plant for maximum concentration. Their website says everything is laboratory-tested for solvents and contaminants. However, they don't share any results related to dangerous pesticides or heavy metals.
3.
Papa & Barkley
CBD
Relief Drops
Papa & Barkley

Lemongrass Ginger

CBD Relief Drops

9

00 mg per 30 ml bottle

$

59

.99
Rather than isolate, Papa & Barkley CBD Relief Drops are created with full spectrum CBD oil with vitamins and jojoba oil. The CBD company relies on a speedy metabolizing formula to provide users with adaptable options.
Rather than placing the CBD under your tongue, consumers rub it into their skin after exercising to soothe all five senses. Any part of the body will do. The end result is said to be improved mental focus and clarity. They sell a couple flavors such as natural and lemongrass ginger.
CBD online reviews tend to like Papa & Barkley's effective Relief Drops, even if the benefits only last for roughly 2 hours.
4.
Populum Full Spectrum Hemp Oil
Populum Full Spectrum Hemp Oil

50

0

mg per 30 ml bottle

$

9

9
Besides a cooling CBD topical and pet treats, Populum carries full spectrum CBD oil tinctures that range from 250 mg all the way up to a whopping 2000 mg. Their CBD oil is non-GMO, gluten-free and vegan-friendly. There's coconut oil to boost one's immune system too.
The CBD item possesses a mild and sweet orange flavor with a little taste of hemp. Earning buyers' trust, shoppers can view independent lab results from Analytical 360 on the Populum website. The most attractive benefit to the business's CBD products is that they offer a 30-day risk-free trial to new customers, along with free shipping. However, Populum is a bit expensive.
5.
CBD
Pure
Hemp
Oil
CBD Pure Hemp Oil

6

00 mg per

6

0 ml bottle

$

54

.99
Speaking of guarantees, CBD Pure offers a 90-day "no questions asked" trial of its merchandise. Selling nothing but full spectrum tincture oil, CBD Pure is nice and pure, as it stems from top notch hemp. The oil's single ingredient is pure CBD extract made with more than 80 cannabinoids. In other words, a buyer doesn't have to worry about any artificial flavors or fillers. The smell is earthy, and the taste is a bit tart, but it's very slight.
Customers can pick from three different sizes: 100 mg, 600 mg and 1000 mg containers. Even though the full-spectrum CBD oil is planted, grown, harvested, and bottled for the highest-quality product available, it is still a little costly compared to Just CBD.
Frequently asked questions about CBD oil tinctures
Are CBD oil tinctures legal in the United States?

It is legal to buy a tincture of CBD throughout the nation since the Farm Bill decriminalized CBD products in 2018. After all, the best tinctures are made from hemp, as opposed to marijuana. That means there is not enough THC in the CBD item to make a person high. Rather,

folks

can enjoy a peaceful state, both physically and emotionally. High quality hemp-derived CBD oil can even bring a person down from a bad experience brought on by too much THC.

How to shop for a CBD oil tincture?

When looking to purchase CBD online, a person certainly wants to get the most bang for his or her buck. That is why it can be smart to do a little research on the web. Read reliable CBD reviews, as well as speak to experienced buyers. Remember, not all

feedback is authentic, so take a magnificent review with a grain of salt. However, if there are hundreds of positive reviews posted about a top notch CBD product, it is most likely trustworthy. Take note of the price tag as well. While a shopper never wants to get cheap and useless merchandise, there is no need to spend a lot of money on quality CBD oil.

What's the difference between the different types of CBD oil tinctures?

A full-spectrum tincture allows the manufacturer to pick and choose certain cannabinoids and terpenes from the hemp plant. It still contains a little THC and is quite powerful. CBD isolate is most wholesome, as the cannabinoid is separating from everything else, such as flavonoids and other parts of the plant. Finally, a broad spectrum CBD tincture is a combination of full spectrum and isolate. It contains zero THC, making it

ideal for those

who must pass a drug test. Yet, isolate CBD products still offer numerous benefits to the mind and body.

Does CBD oil have to be laboratory-tested?

While there is no law in the U.S. requiring CBD businesses to perform lab tests on their inventory, a buyer should only trust ones that perform the safety procedures. Otherwise, you could be buying nothing but costly water. Or worse, the product may cause you or your family harm. Every shopper should confirm that the tests are shared online (so nothing is hidden) and performed by a third-party facility rather than in-house.