Where to Eat in Charlotte's Plaza Midwood Neighborhood: 2020
With curbside and delivery options amid the COVID-19 pandemic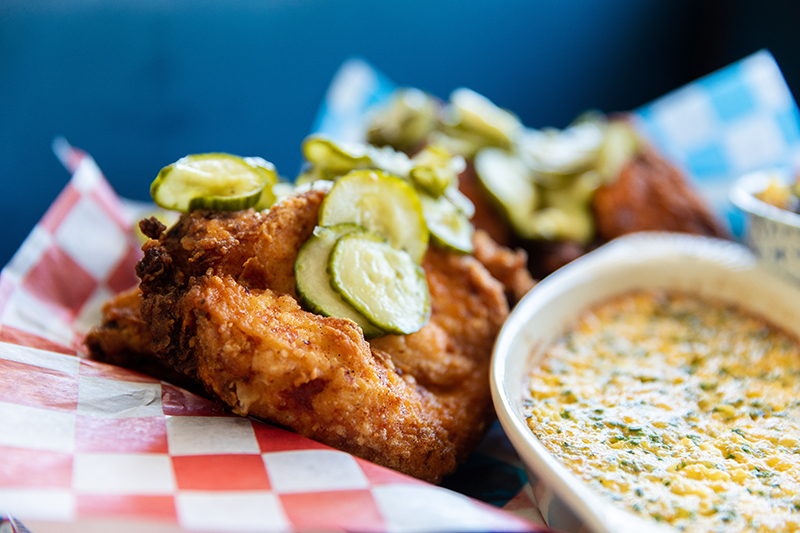 These picks are based on our 2019 Best of the Best Awards, the 2019 25 Best New Restaurants and 2020 50 Best Restaurants lists, and rolling editorial decisions.
---
Soul Gastrolounge
Options: Takeout or curbside pickup 5-10 p.m. daily, or limited delivery to 28202, 28203, 28204 and 28205 zip codes.
The servers are hip, the sound system is bumping, and the menu is all over the place, with sushi rolls, daily hummus features, and shared plates. You can't find this vibe anywhere else, and the food is just as good as it ever was, while the cocktails may be even better. 1500-B Central Ave., 704-348-1848.
---
Bistro La Bon
Options: Takeout or free delivery in a five-mile radius.
This Plaza Midwood favorite recently expanded to a second location in Cotswold. Dinner favorites include the swedish meatballs, lavender chicken, and other tapas-style selections. 1322 Central Ave., 704-333-4646.
---
NC Red
Options: Takeout, Tues-Sat, 12-8 p.m.
This spot from Bruce Moffett combines the shore food of his native Rhode Island with Southern cuisine. Fish preparation reflects this: with grilled Northern-style and Southern fried options. Also ont he menu: fried chicken, smoky mac and cheese, corn pudding, and much more. 1205 Thomas Ave., 704-321-4716.
---
Midwood Smokehouse
Options: Curbside pick-up for online orders. (Service temporarily discontinued at Cross Hill and Birkdale locations)
Lots of folks argue that Charlotte isn't a barbecue town, but the crowds at Midwood Smokehouse with platters of smoked pork and traditional sides say otherwise. Multiple locations.
---
The No. 1 restaurant on any gray day list, this restaurant with exposed brick and small dining areas has a menu that ranges from pizza to cabbage rolls. 1427 E. 10th St., 704-347-2626.