5 Charlotte Design Bloggers to Follow Right Now
Inspiration for days!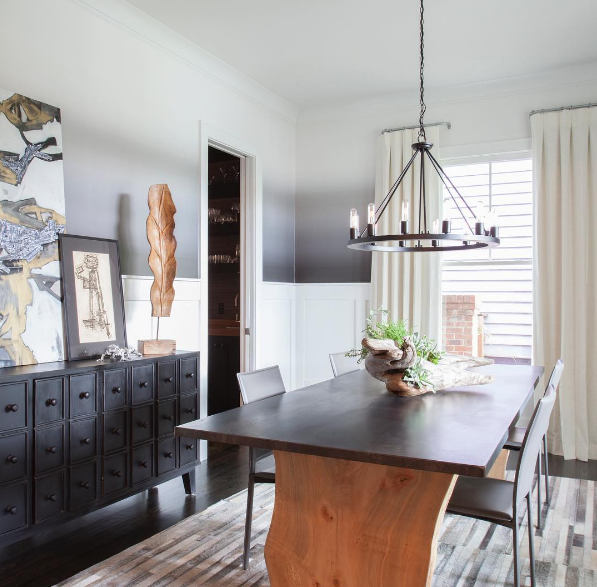 There's no such thing as too much inspiration, especially when it comes to interior design. It always helps to see how others choose to use a color or a fabric. Sometimes you get stuck in a rut void of creativity and just need to see the way another person arranged their furniture to get an idea how to make yours flow better.
With that being said, there's plenty of design inspiration right here in the Queen City. Bookmark these five bloggers for interior design ideas in one simple click.
Like many of the bloggers on our list, Traci is a local interior designer who keeps a blog to continue curating design inspiration. Traci's calling card is "crisp, classic, and chic," and you'll see just exactly what that entails when you scroll through her posts detailing trend updates and easy-to-navigate sets of interior eye-candy, complete with links to buy.
Emily isn't shy about admitting that DIY just isn't her thing, which is a welcome relief to those of us who can't craft to save our lives. If you're looking for pretty, clean spaces and patterns that pop, check out Emily's ideas. She's got a knack for making prints look sleek and simplified — yet unique — style.
For an inside look at the interior design stages and the commentary to go with it, you'll enjoy interior designer Amy's blog. She gives lots of imagery and fabulous before/after shots to show just how much design can change a space. Very useful for the person who needs step-by-step help!
We'd be crazy not to include Lucy and Company's owner, Beth Keim, in this star-studded list of Charlotte interior design royalty. The Lucy and Company blog is chock full of beautiful imagery and interior design tips straight from the source. Beth shows off "Installs of the Day," where she goes through the rooms of her clients, talking about why she added something, complete with photo proof and, sometimes, the place she found the item!
We like this local designer's blog because it takes an extra step to educate readers rather than just showing off her work. With very specific posts covering everything from what to know before you buy wallpaper to choosing sconces for bathroom lighting, the weary homeowner can take away some very useful information from Lauren Nicole's blog.
We also think Charlotte at Home would make a great bookmark for your home and garden needs, but it turns out the world isn't all about us (who knew?). Which one of these blogs suits your fancy the most?