5 Dishes You Should Be Ordering, But Probably Aren't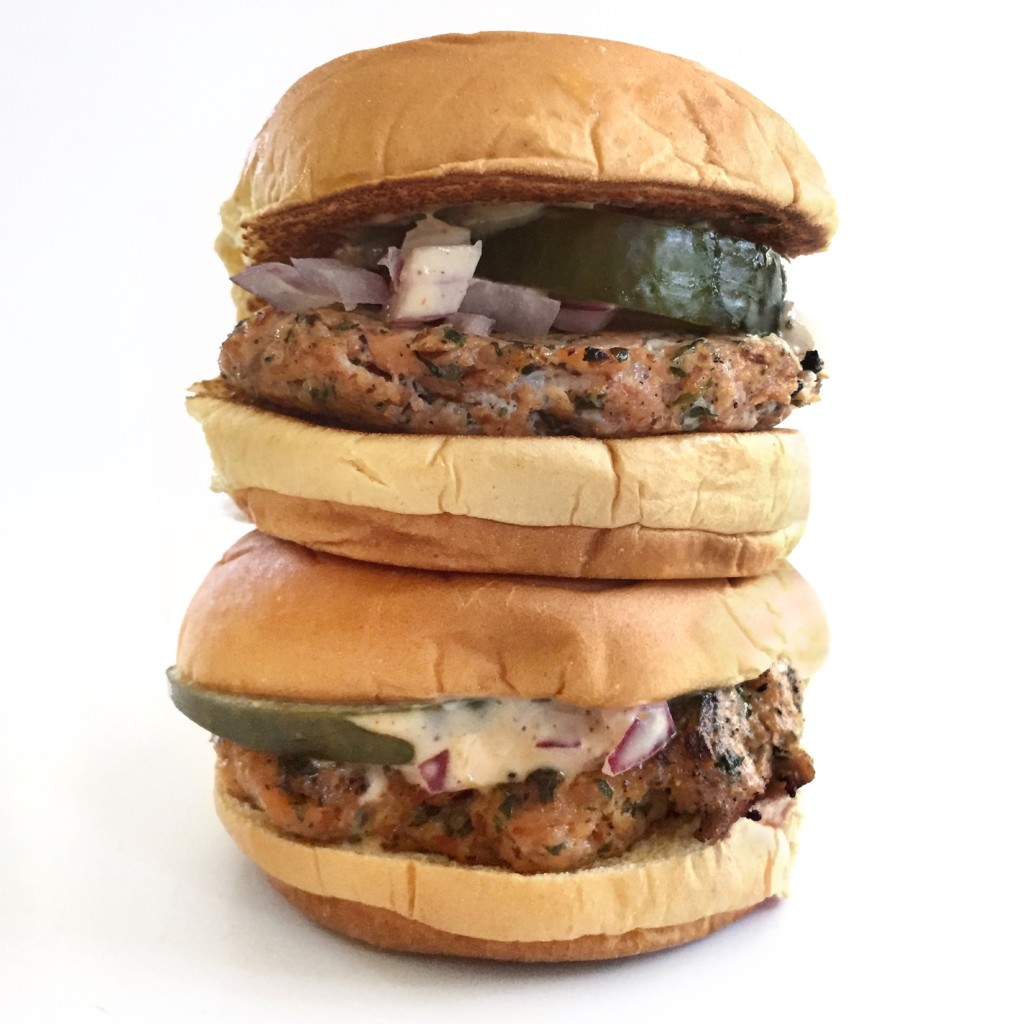 It happens. We put our favorite restaurants in a box sometimes, associating them with only one dish or one type of dish. The result: we miss out on something good. Like the backup singers in the documentary 20 Feet from Stardom (which I highly recommend, by the way), these five dishes may not get as much fanfare but can be just as good as the main event.
The menu at JJ's Red Hots reads "dogs and more," though most people probably don't get much farther than the dogs, except maybe to make it to the section for sausages. If you find yourself at the Dilworth eatery and don't feel like a hot dog that day, try the salmon sliders. Well-seasoned and topped with house-made pickles and remoulade, they've been known to win over the skeptical with their charm.
RockSalt is virtually synonymous with seafood, but don't skip past the burger when deciding on your order here. Red onion jam and farmhouse cheese dress up the generous, hand-formed patty you'll find stuffed between the sesame seed bun, which is perfectly toasted and slightly sweet. The use of both hands is definitely required.
Central Coffee's food selection may be limited, but that's no reason to ignore it altogether. Many customers sprint in and out of the shop for a cup of coffee on their way to work, but some might add a pastry to their order, like one of their new vegan donuts or the baklava. I prefer the quiche, especially when it has mushrooms. Linger and enjoy a slice with a good read or take it go, but either way, try it if you haven't.
Block and Grinder might best be known for dishes that involve meat, but Chef Ben Philpott is just as comfortable (if not more) working with seafood. Tucked neatly in the bottom right corner of the dinner menu is a fish entrée, one that changes based on availability and the seasons. Right now, it's pan-seared trout, a dish hearty enough for winter but not overfilling. It comes with a hoppin' John made from Carolina Gold rice that is worthy of separate praise—and also great the next morning with a fried egg, if you somehow find yourself with leftovers.
Whether you are a devotee of Lang Van, Vietnam Grille, Viet Thai, Saigon Palace, or one of the other solid Vietnamese restaurants in town, it's probably the pho that drives that your loyalty. If you find yourself safely choosing from the four to five versions of the noodle soup without exploring the rest of the menu, consider another Vietnamese noodle dish: bún. In this dish, a fresh salad of herbs, vegetables, and bean sprouts sit on top of a nest of vermicelli rice noodles. The salad and noodles come dressed with a light fish sauce and topped with crushed peanuts and grilled pork, chicken, or shrimp. While you can enjoy bún year-round, it's especially good in the summer, when the idea of a hot noodle soup is far less appealing.
So what did we miss? What other dishes around town might get overlooked just because of where they are served?