5 Food Trends We Love
The list of food and drink trends is always long and ever-changing. Some never make their way to Charlotte, while others—doughnuts, street food, and sour beer—already have. Here's a list of five national trends we're watching take hold in our city.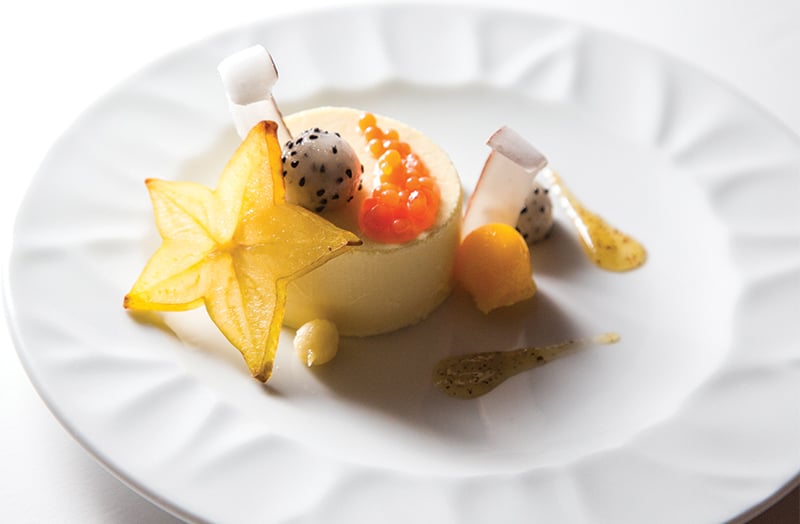 The Changing Plate: More Plants
As the cost of meat rises and as we grow more health-conscious, the American dinner plate will have more vegetables on it. A growing number of chefs better appreciate what was once exclusively a side. In San Francisco, James Beard Award nominee and Michelin Star recipient Chef Aaron London has even built a menu on which meats are the side dishes.
Where to find it: Citywide. Visit Luna's Living Kitchen for a full vegan menu, build a vegetable plate at The King's Kitchen, or sample Malabar's long list of vegetable tapas.
---
For Dessert: Even More Plants
Sam Ward of The Fig Tree Restaurant sees a growing interest in sweets that feel lighter and healthier. Chefs are turning to teas, plants, and fresh fruits to add flavor and color to the final course, as Ward does with her passion fruit panna cotta.
Where to find it: The Fig Tree, or in pastry chef Ashley Bivens Boyd's creations at Heritage and 300 East.
---
The Hottest Flavors: Middle Eastern and Korean
Strong sales of Yotam Ottolenghi's award-winning Jerusalem, along with other cookbooks such as Zahav and Koreatown, indicate that Middle Eastern and Korean cuisines are finally poised for widespread popularity.
Where to find it: Several restaurants new to Charlotte in 2016—Bonchon and Seoul Food Meat Company, both Korean-inspired, and Yafo, a new Middle Eastern concept from Frank Scibelli—are clear indications of this trend, as are dishes such as littleSpoon's shakshuka.
---
The Secret Ingredient: Benne Seeds
African slaves introduced benne—a type of sesame with a nutty flavor—to the New World in the 1700s. For years, the Southern kitchen used it extensively, grinding it into flour, adding it to stews, and using the oil to dress salads and fry foods. Forgotten over time, benne is now sneaking onto menus throughout the South.
Where to find it: Kindred Restaurant, Heirloom, and The Asbury.
---
In the Glass: Sour Pours
The New York Sour, a riff on the whiskey sour, is a visual stunner that traditionally floats red wine atop a blend of whiskey, simple syrup, and lemon. Bon Appétit dubbed it the comeback cocktail of the year in 2013, and local drink-slinger Bob Peters says he sees it everywhere now.
Where to find it: Sea Level, which makes claret ice cubes for its Melting NY Sour.