5 Gallery Wall Techniques
Gallery walls are a great way to showcase your finest and favorite pieces—as long as you hang them correctly.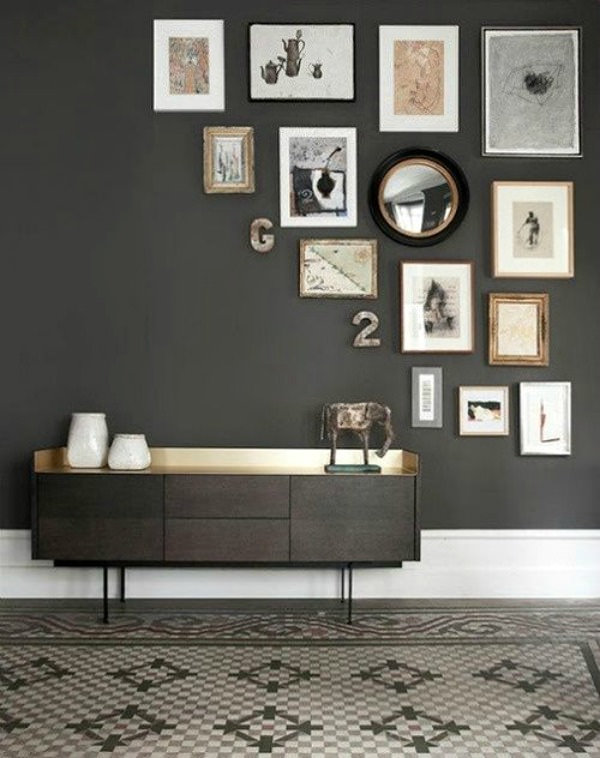 Inspiration boards nowadays are often flooded with decor-and-artwork-clad walls. These walls emit stylish intention while maintaining an element of unpredictability. That's the appeal of gallery walls–the idea that you can create a collection that demands guests' eyes to sweep from hanging to hanging with awe and intrigue.
But hanging your own gallery wall can come with all kinds of reservations. You might not feel confident in your spacing techniques, for example. Or maybe you don't even know what pieces to use. You'd hate to make your room's focal point an absolute disaster.
The good news about gallery walls is that there's no hard-and-fast way to create one. There are a variety of techniques and styles of this decor trick that can be adapted for almost any space. Check out some of the ideas below if you're having a hard time nailing down your own hanging technique.
Choose a Theme
Maybe your issue is that you have no idea what to include in the gallery wall. To make things simpler, choose a theme for your wall to help you make decisions. Perhaps all your pieces are related to travel/places, or maybe they're all black-and-white photographs. Sticking to theme is generally more pleasing to those who prefer balance and order in their homes as opposed to eclecticism.
Use Only Mirrors
Instead of hanging any photos, pieces of art, or wall decor at all, choose to only adorn the wall with mirrors. The key to gallery walls is to make sure they don't look too orderly, and you can achieve this specific look by hanging various mirror shapes and sizes. Think a large circle mirror next to a rectangular mirror hanging on a piece of twine and so on.
Get Eclectic
The beauty of a well-done gallery wall is the fact that it can make even the most random assortment of items look put-together and artful. If you consider your style to be a bit more adventurous, don't be afraid to add small statues and other interestingly shaped, three-dimensional items to the mix. Not only are these pieces vital to a fun and chic wall, but they also help fill awkward spaces that call for something special.
Keep a Color Palette
This rule generally applies to most gallery walls, but there are always exceptions to design "rules." But put basically: having a color palette to adhere to will automatically make even the most random pieces look like they belong next to each other. Keeping colors and tones consistent is a grouping method that does the hard work for you. A common (and easy) color combo is black and white because it's so effortlessly stylish.
Try Structure
A lot of gallery walls look freeform in their hanging patterns. If this technique gives you anxiety or doubt in your abilities, don't force it upon yourself. Gallery walls can also be structured. You can use the same exact frames, three across, three high, for an extremely structured wall. Fill the frames with images of your choice, and watch your guests "wow" at the museum-like feel of your DIY decor.