5 Keys to Being the Hostess with the Mostess
Prepare for those outdoor summer soirees!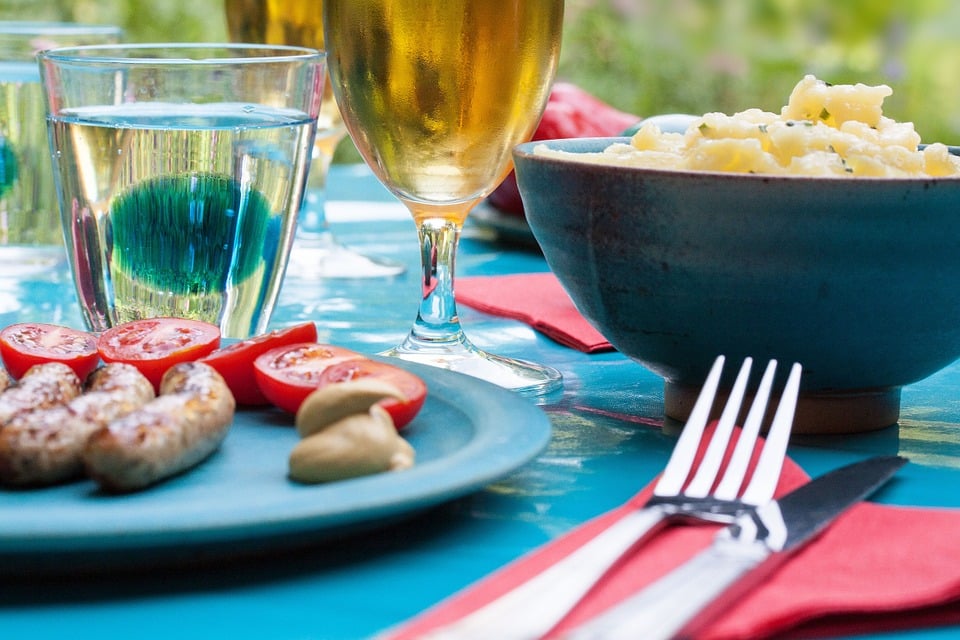 Outdoor entertaining is one of the tenets of summertime. The kids are out of school and the patio has never looked better thanks to your impulsive Wayfair purchases (hey, it happens to the best of us!). So with all of those outdoor get-togethers you've been planning, you need to be ready to host your guests.
Hostessing isn't just letting people come over and hoping they'll enjoy themselves. Hostessing is a nonstop job that, if done right, can really make your party memorable. Here are five tips to make sure you're the hostess with the absolute mostess.
1. Get the right serveware
You can't expect to dish out a ton of individual plates. This isn't a restaurant. Instead, you need the right serveware that can accommodate the food you've chosen to serve. Make it easy on your guests. Get a large salad bowl complete with serving utensils so guests aren't sticking their hands in the salad – ew! Also keep in mind that outdoor serveware should be plastic so that if anything falls to the ground, no guests get shards of glass in their shins. That would be a definite party foul.
2. Cover all the drinking preferences
Depending on the type of party, it's safe to say there will probably be some type of alcohol available for the adults. If it's beer and wine, make sure you have easily drinkable beers and wines that are common staples. Not everyone can enjoy a hoppy IPA, and a merlot might not fare well for a midday party. Be sure to have water and non-alcoholic or sugar-free alternatives on-hand for those who have restrictions. It's important to be accommodating.
3. Don't let things go quiet
The biggest mistake people can make when hosting people at their house is to not turn on any music or background noise. Silence is one of the most stifling things that can ruin a party. Even if on a very low volume, having some background music or TVs on will help lighten the mood and maybe even spark some conversation. (Hint: if there's a golf match on or important sports game, it'd be a crime not to have it playing!)
4. Be invisible
Not in the sense that you don't want to be noticed, but in the sense that you don't have to be catering to each and every guest's needs nonstop. Let people breathe. If you incessantly ask if they need anything or if there's anything you can do, they will start to focus on you instead of the nice time they're having. Just be there when you need to be, and let things happen organically.
5. Have a good time!
Last but not least, don't forget to enjoy your own party. Some people get too stressed about hostessing that they don't take time to relax and take part in the festivities. Guests will love if they actually get to chat with you and have a drink with you instead of watch you run around like crazy. When the hostess can enjoy herself, it puts everyone at ease, so don't forget to have a little fun. That's why you're having people over, after all!