5 Late-Summer Party Ideas
Squeezing out that last bit of summer in style.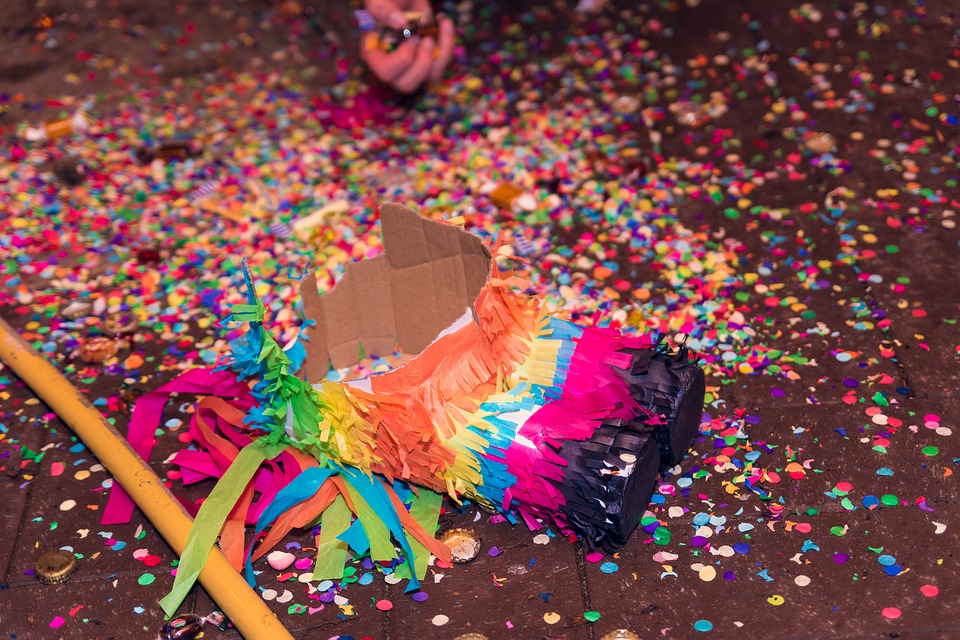 Looking for a way to spice up summertime hangouts? We've got some great ideas that will make the end of this summer one of the most memorable. All you need is a few themed items, some imagination, and a good attitude. Sounds simple enough, right?
Camping Party
Who to invite: 6-10 people; friends and their kids
What you need: A ground-level table, fixin's for s'mores, plenty of blankets, space in the yard, and a fire pit.
Host a camping-themed party to wrap up the summer fun and settle into fall. Kids will love melting marshmallows over the flames, and the parents can enjoy a relaxing evening with no expectations. All they need to bring is themselves, their kids, and some fun campsite stories.
Soup and Salad Party
Who to invite: 4-6 acquaintances/coworkers
What you need: Golden-hued flowers for decor and the right kitchen utensils for a serve-yourself situation
Take a cue from Olive Garden—people pretty much only go there for the soup and salad, and you can do the same. Take the stress off of a formal dinner party and the endless entrees that come with it, and go for a simple soup and salad soiree. Keep the decor inviting with rustic touches and simple details.
Yard Game Party
Who to invite: 10-15 people
What you need: Yard games! Kan Jam, Corn Hole, a putting green, and so on.
A little healthy competition is a great way to get guests buzzing. Pick out five favorite yard games, and create a leaderboard for people to check as they match up with their opponents. Depending on how many people attend, you may want to split them into teams. Just—whatever you do, make sure there's a prize at the end for the Yard Game Champion! Oh, and plenty of brews and finger foods should do the trick.
Ladies Wine Night
Who to invite: 6-8 female friends
What you need: Charcuterie and plenty of wine
Give your gals something to talk about as summer comes to a close. Tell everyone to either bring a bottle of wine, a game, or a snack. Then, cut up some cheese for a stunning charcuterie display—add berries, jam, nuts, and toasted bread to the spread, and your gal pals will be happy to participate in a little post-summer chit-chat about everything from family trips to everyday gripes. Everyone needs a little girl time, and there's no better moment than when the kids head back to school.
Summer Fiesta
Who to invite: 10 people; friends and their kids
What you need: Fiesta-themed decor, a pinata, chips and guac, and Mexican cervesas.
Nothing says end-of-summer like spicy celebration. To make your fiesta a fun one, hang up a pinata for the kids (and kids at heart) to swing at while other graze the appetizers and sip on Mexican refreshments. Bright colors are a must for your fiesta, and themed music will pull the whole party together.