Transform Your Garage into a Spacious Haven
In Partnership With Closets By Design - Charlotte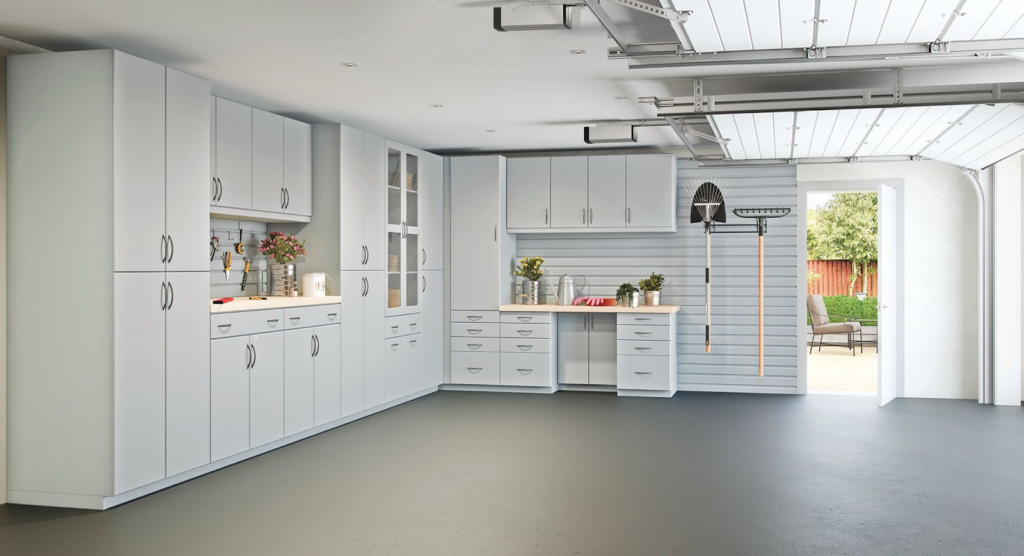 With summer coming to an end, are you feeling that your garage is more cluttered than ever? Well, it's time to reclaim your space and restore order with Closets by Design!
Key Features:
Customized Storage Solutions: We design and build tailor-made storage systems to suit your unique needs. Say goodbye to feeling ashamed when your garage is open!
Park with Ease: No more squeezing past boxes and bikes to get to your car. Our garage solutions create ample space for your vehicles and more!
Secure Storage: Keep your tools, equipment, and prized possessions safe and easily accessible. Our lockable cabinets and shelving systems provide peace of mind.
Design Variety: Choose from a range of finishes and styles to match your garage's aesthetic. From sleek and modern to classic and cozy, we've got you covered! 🎨🪚

Why Choose Closets by Design?
Expert Craftsmanship: With years of experience, our skilled craftsmen ensure top-notch quality in every detail.
Fast Installation: We work efficiently to get your garage in order ASAP, so you can enjoy your newfound space sooner.
Dedicated Team: Our friendly team collaborates with you to create a storage solution that fits your lifestyle.
Client Love: Check out our reviews! Our satisfied customers rave about their organized garages and stress-free mornings. charlotte.closetsbydesign.com/reviews

For over 20 years, Closets by Design-Charlotte has been organizing your neighbors' garages. Ready to make your garage the envy of the neighborhood?
Contact Us Today: Charlotte.Closetsbydesign.com or 1-704-588-7272