5 Stylish Gifts for an Outdoorsy Dad
Don't give him yet another tie this year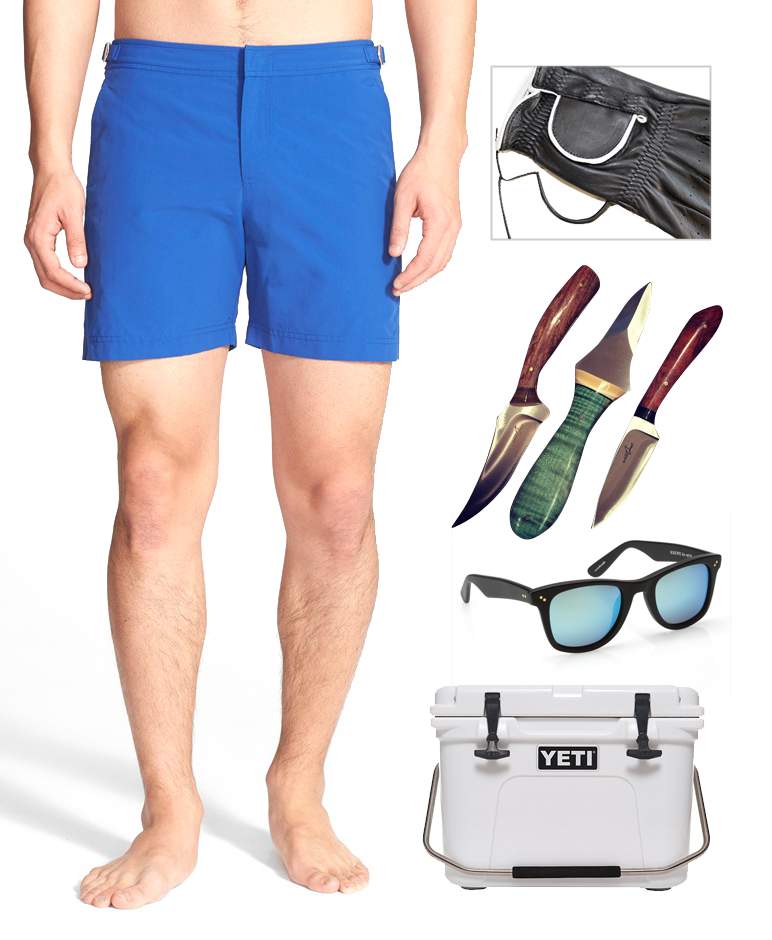 For a long time, my sister and I got my dad a tie for Father's Day. He was always appreciative, but the man can only wear so many ties a year. We started looking for new gift ideas, but they ended up being just as, well, boring.
Eventually, we realized that the timing of Father's Day—at the beginning of the summer—is perfect for getting dad something he can use outdoors. Here are five things the stylish guy in your life will actually be able to enjoy this summer.
Custom golf glove, $135, FitzGerald Morrell
Okay, so you won't be able to wrap this up—but give dad an IOU. He'll appreciate the way the glove actually fits his hand, and holds up to years of abuse on the links. This Charlotte-based company lets you pick from 20 colors of leather.
Williams Knife Co. oyster knife, prices vary, The Sporting Gent
These knives, made in Charleston, are some of the finest in America, and something your father will cherish—until he's ready to pass it to the next generation.
KREWE du optic sunglasses, $180, Onward Reserve
New Orleans-based KREWE du optic makes a wide range of styles, but these—in matte black with a blue mirrored lens—are classic with just a little edge.
Yeti Roadie 20 personal cooler, $250, Jesse Brown's Outdoors
A good cooler is a summertime necessity, and nobody does ice chests better than Yeti. Be extra nice and drop a six-pack of local craft beer inside.
Orlebar Brown swim trunks, $240, Nordstrom
The only thing you really need to know about this London swimwear brand is that they made the trunks Daniel Craig wore in a James Bond movie. If they're good enough for 007, they're perfect for dad.