7 Chocolatiers and Confectionaries to Visit in Charlotte
Where to go for a local touch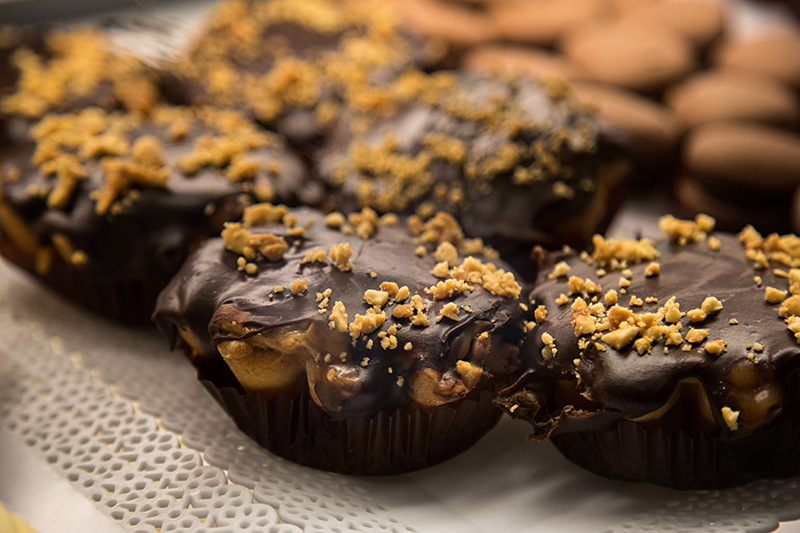 This old-timey candy store in the EpiCentre offers row upon row of hard-to-find candies and contemporary favorites. Whether you're looking for a white chocolate KitKat or a create-your-own bag of taffy, this place surely has it.
In a pastel-colored store on Belmont's Main Street, there's this sweet surprise. The Cotton Candy Factory sells bookshelves full of pink, blue, yellow, and purple cotton candy as well as jellybeans and other go-to trick-or-treating chocolates.
This is the in-house chocolatier at Petit Philippe. Expect elegantly, beautifully crafted chocolates here that look more like art than food.
As soon as you walk in to this store, you're overwhelmed by the warm, wonderful, and comforting smell of chocolates. Choose between masterfully swirled truffles with flavors as varied as pumpkin spice to blueberry lemongrass and other confections like peppermint patties, caramels and peanut butter cups. Most of the dark chocolate goodies are vegan as well.
"When was the last time you had a really sweet moment?" The Secret Chocolatier's website asks. This Providence Road spot certainly gives you the opportunity for your latest sweet moment. From chocolates like hazelnut butter toffee to cinnamon roll bon bons to plum rooibos truffles, the options here are sure to please.
Elegant and refined, this place is not. Overloaded and overstimulating, it is. Aptly named, this candy warehouse is an enormous bulk candy distributor, where you can shop for candy by color or get free shipping on your candy order of more than $200.
While this sweet spot in Concord serves more than just chocolates, it's these smooth, delectable treats you've come for. Behind the glass case, you'll find items like marshmallow caramels, "chocolate nice," and caramelized pecans drenched in white chocolate. Though, this is also a full bakery, so indulge with a tart, cake, or pastry as you see fit.