7 Haunted Houses & Trails Within an Hour of Charlotte
With distance and price for each entry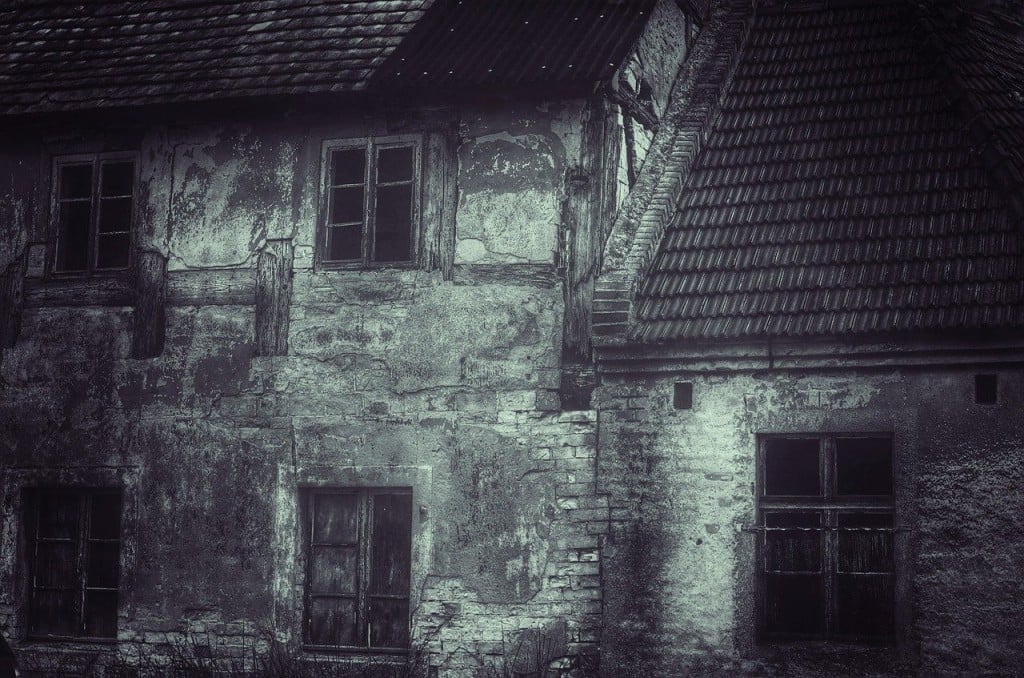 Below, find several new and returning haunted houses and trails that offer some in-person thrills this year. Each attraction's website lists COVID-19 restrictions and safety measures.

The 13th Acre
3718 Plyler Mill Rd., Monroe
Open Now
Distance from Charlotte: 30 miles
Price: $23 (Cash only at haunt ticket booth; Combo Ticket with Aw Shucks Farms: $20.00)
Description, via organizers: "In Monroe, NC, an eerily silent haunted trail captures the attention of many. Unknown creatures create chaos and mayhem in the area at night, but no one ever dares to enter it to know the truth. Are you brave enough to find out what lies in there? Feel as if you are walking right into your worst nightmare when you and your friends see how far you can go through The 13th Acre."

Scarrigan Farms
1213 Oakride Farm Hwy., Mooresville
Opening Oct. 2
Distance from Charlotte: 32 miles
Price: $35-$40
Description, via organizers: "On select October nights, our 170 acre farm is transformed into the scariest haunted trail in the region. If you are looking for a new and out of the ordinary way to get your heart pumping and adrenaline rushing this October, Scarrigan Farms is the place for you. This is not a trail for kids. If you're under 12 come back when you're old enough. We'll be waiting. If someone hasn't peed in their pants by the end of the night we know we haven't done our job."

The 901 Nightmare
3520 Mt Holly Rd., Edgemoor, S.C.
Opening Oct. 2
Distance from Charlotte: 34 miles
Price: $18-$28 (Kids 11 and under are $13)
Description, via organizers: "Far into the shadowy depths of the woods just off South Carolina highway 901 lies a darkness that spreads like a strangling vine. Feeding on your fears, this vile force chokes out every glint of life that it can tangle in its cold, deadly grip… eventually absorbing it into its ever-growing mass of infection. Come face to face with true terror this year as you step foot into a decrepit shack on the edge of the tree line, only then to be plunged into the gloomy abyss known as The 901 Nightmare. If you find yourself alone in the woods, will anyone hear your screams? Come out to The 901 Nightmare to find out what's your worst nightmare!"

Boogerwoods
725 Phaniel Church Rd., Rockwell
Opening Oct. 10
Distance from Charlotte: 34 miles
Price: $25
Description, via organizers: BoogerWoods has "15 great scenes," including Mine Shaft, Captain Floyd Captain Otis Pirate Ship, Leatherface, Boogerassic Park, Booger Vortex, The Doll House, Twister, Doors?, Midnight Taxi, Booger Maze, Clown Theater, Torture Chamber, Ty's Service, Boogerswood Campground, and Club Booger.

The Fear Farm
424 99 Island Rd., Blacksburg, S.C.
Opening Oct. 2
Distance from Charlotte: 51 miles
Price: $22-$43 ($13 for kids, 10 and under)
Description, via organizers: "For 2020 The attractions start on the Monster Midway where you will see photo ops, monsters, concessions, and more. You will go into the renovated ABYSS- where the things in the pitch dark can see you but you can't see them! Next you will enter MINESHAFT MAYHEM where you travel down an abandoned mineshaft so far under ground nobody can hear you scream! Then all new attraction for 2020 EXPER1M3NT 13 which will test all of your fears from clown, claustrophobia, death, and more. Lastly, you will enter the award winning FARM HOUSE which doubled in size this year."

Midway Wicked Woods
114 Midway Dr., Statesville
Opening Oct. 2
Distance from Charlotte: 52 miles
Price: $25-$35
Description, via organizers: "Come join us and walk the 'Midway Wicked Woods' during our 25th year. You will be transported on a wagon to the entrance, where you will be dropped off to walk the 'Midway Wicked Woods' unguided and on your own! In the darkness of night you will walk the trail through many scary buildings, a 600ft totally dark maze and hold on tight as you venture into the spinning 'Tunnel of Terror.' Be sure to wear the 3D glasses in our 3D Clown Room! You will walk through the Haunted Graveyard where the Dead Are NOT Always DEAD. See if you can make it out ALIVE! During the Harvest Moon be on the look out for Wicked Willie. He will be watching and waiting for you!"

The Haunted Pyramids
2745 Toney Rd., Lawndale
Now Open
Distance from Charlotte: 53 miles
Price: $25
Description, via organizers: "The Haunted Pyramids! One Of The Most Frightening Haunts In North Carolina. Jaw Dropping Special FX Inside Our 5 Haunts. The Haunted Pyramids has 5 large indoor Haunted Houses at one location… We bring the scare to you… every night! Don't forget we are open in the rain." Haunted Houses: The Haunted Pyramids, Monster Manor in 3D, Carnival Of Terror, The Abandoned, and Dr. Venom's Snake Pit.