7 Stunning Sights from Quilt Week
Don't miss seeing these works of art in person Friday and Saturday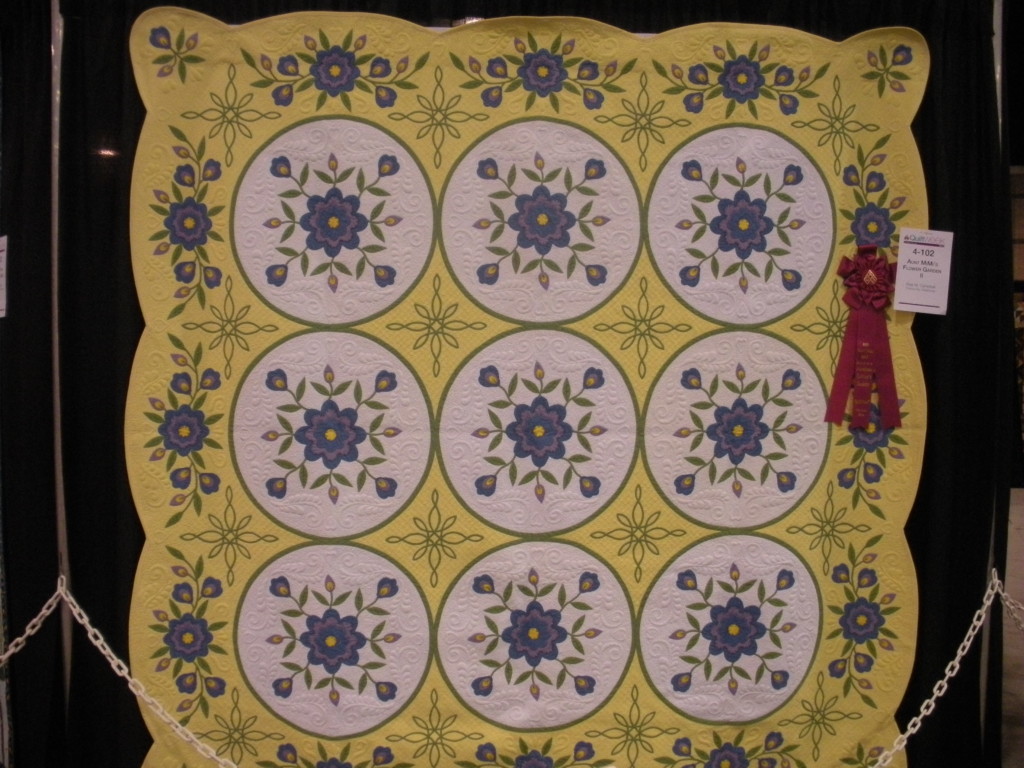 Charlotte Quilt Week started Wednesday and continues through Saturday. We did a preview earlier in the week, but we checked in on Thursday to give you a sneak peek of what you'll see if you go. The pictures can't capture the intricate detail of each quilt's stitches, patterns, and fabrics. But maybe these images will encourage you to head to the Convention Center and see them for yourself.
Seven sights from the show:
1. Award-winning quilts. The winner's circle shows quilts that won "best in show" for their categories. This one by Elsie M. Campbell from Ponca City, Oklahoma, won a ribbon for best traditional quilt.
2. Local Quilts. This "Kaleidoscope" quilt came from just across the state line in Lexington, South Carolina, and was made by Ann M. Smith.
3. International Quilts. The "Quilt Like and Egyptian" exhibit includes not only the quilting work from traditional tent makers in Cairo, but also two Egyptian quilters who came to exhibit their work for the event. Hany Abd El Kader learned the art from his uncle when he was 10 years old and has been practicing it for 30 years. He's now teaching his 9-year-old son.
4. Modern quilts. For those whose only visions of quilts are the square-block patterns hanging over grandma's couch (which are gorgeous, too!), these modern quilts will change your perspective.
"Let's Thai One On" by Phyllis Kluger of Berkeley, California.
"Grieving: An Interactive Quilt" by Margaret Meg Filiatrault of Georgetown, South Carolina.
5. Artistic Quilts. While each quilt is art, the exhibit of studio-art quilts is another level of artistic design. This quilt called "Flowers" was made by Daniela Dancelli of Ghedi, Italy.
6. National Museum Quilts. This exhibit didn't allow photos, but each quilter used vintage fabric. Although all the fabric is vintage, the range of designs is incredible.
7. Honor Quilts. Out of all the exhibits, one of the most impressive as a whole has to be "Quilted in Honor." These quilts are part of a traveling exhibit and are touring the country; the quilts will then be auctioned off to benefit Operation Homefront, which supports families of service members and wounded warriors. The quilts are made from Island Batik's Quilted in Honor fabric line. This one, called "And the Flag was Still There," was made by Rob Appell of Morro Bay, California.