8 Spooky Halloween Activities Across Charlotte
Ghost tours, scary movies, and more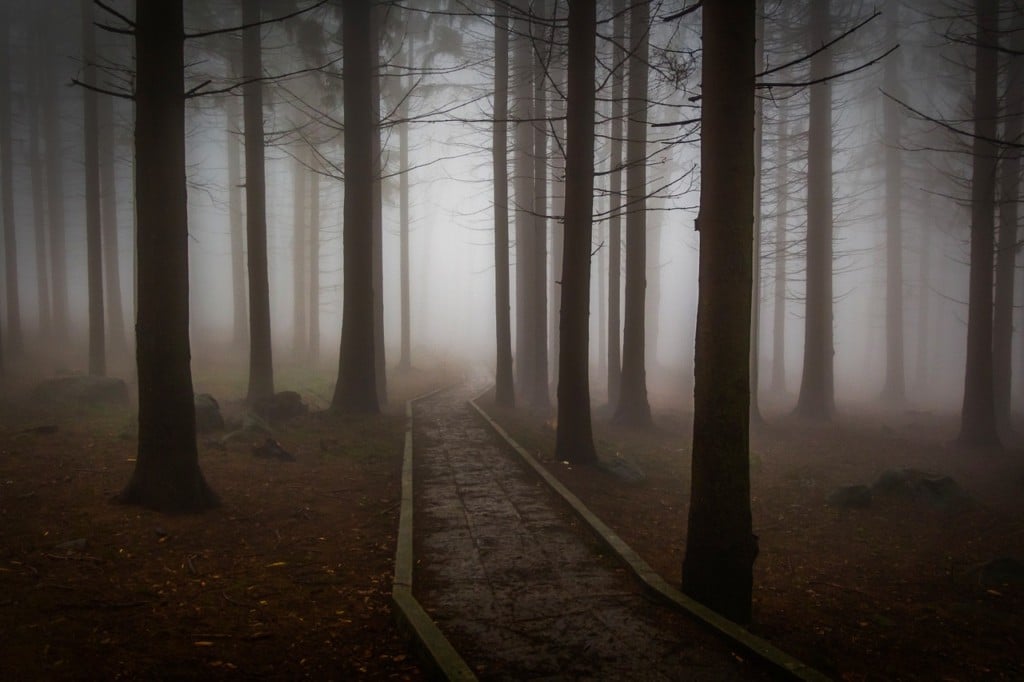 Oct. 11-26
Boogerwoods, 7:30 p.m.-12 a.m., $20-$30
Located near the town of Rockwell, Boogerwoods Haunting guides lead guests through a wooded trail to 14 "scare scenes." On these Friday and Saturday night walks, guides recount scary stories and rarely, if ever, break character. There's often long lines to enter, but a $10 fast pass will allow you to skip. (Note: this adventure is cash-only.)
---
Oct. 11-27
Carowinds, 7 p.m.-1 a.m., $39-$69
Every year Carowinds transforms from a theme park into a "scream park." Scarowinds offers more than 16 haunted attractions including mazes and interactions with monsters, ghosts, and ghouls. Scarowinds is not recommended to ages under 13.
---
Through Oct. 31
Gastonia, sunset-12 a.m., $15
This annual event celebrates 20 years of scares this year. Starting after dark, guides lead visitors through a winding trail in the backwoods of Gastonia. The week leading up to Halloween, the park is open every night (until 10 p.m. on Sunday through Thursday; 12 a.m. on Fridays and Saturdays).
---
Oct. 18, 25, 26
Latta Plantation, 6p.m.-8 p.m., $20
Spooky Tales at Latta Plantation is a candlelight tour of the historic home and kitchen at Latta Plantation. Visitors will get to hear first-hand accounts of eerie stories told about Latta Plantation. After the tour, there is hot cider and cookies served.  Purchase tickets online before arriving at the plantation. 
---
Through Nov. 1
Scarrigan Farms, 6:30p.m., $25
"If someone hasn't peed in their pants by the end of the night we know we haven't done our job," the website for Scarrigan Farms warns. While the actors will not touch you, this trail on a 170-acre farm is known as one of the most scariest in the region. Scarrigan Farms requires that visitors be over the age of 12 years old. (Note: cash only) 
---
Carolina History and Haunts Uptown Haunted Walk
Year-round
Fourth Ward, 8 p.m., $15
Ever wondered if Charlotte is haunted? On this ghost tour, guides walk you around uptown  and share historic and scary stories. Learn about some of the city's well-known landmarks and how their ghostly pasts still impact the city today. 
---
Through Oct. 31
Ayrsley Grand Cinemas 14, 7p.m.-10 p.m., $5
Now in its seventh year, Ayrsely Cinema will be show classic horror movies at the theater every night leading up to Halloween.  Showings will include Child's Play, Creepshow, The Return of the Living Dead, and Day of the Dead.
---
Running Scared 5 Miler and Monster Mile
Oct. 6
Mint Street at 3rd Street, 9 a.m., $45
This five-mile race also includes a costume contest, food trucks, face painting, and other family-friendly activities. Runners will start and end in Romare Bearden Park.