Where to Eat in Charlotte's SouthPark Neighborhood: 2020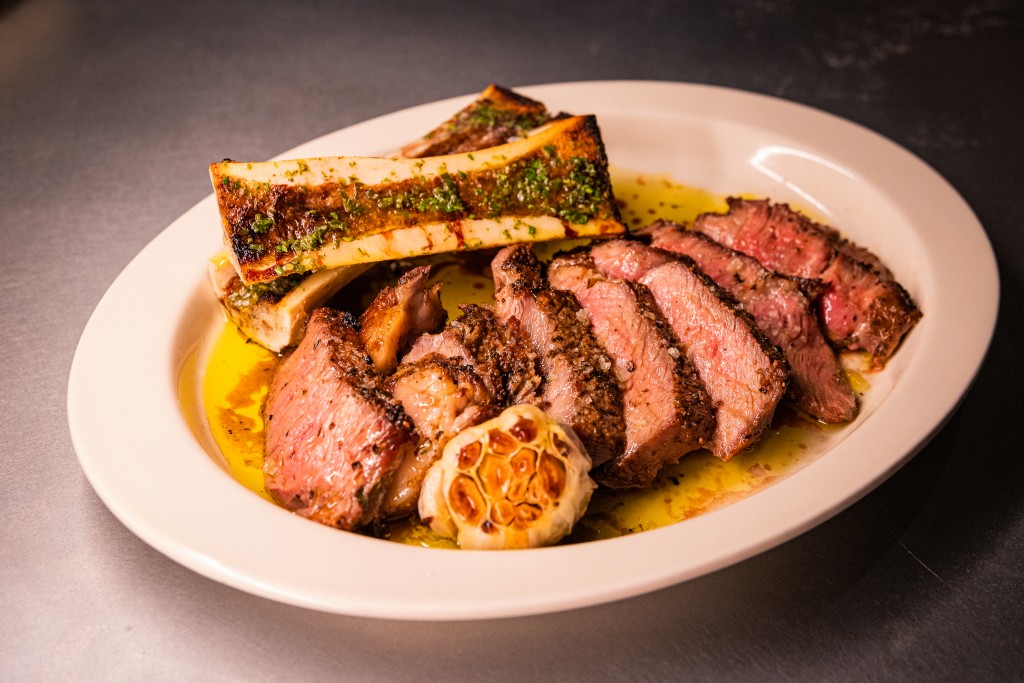 These picks are based on our 2019 Best of the Best Awards, 2019 25 Best New Restaurants, 2020 50 Best Restaurants lists, and ongoing considerations from our editors.
Little Mama's, from Frank Scibelli, touts itself as a callback to the "old home-style Italian restaurants in New England from the '60s and '70s." The spot recently debuted in Charlotte, and its fresh pappardelle has already been touted as one of the best pasta dishes in town. One of the more novel components of the spot is its "mozarella bar," with its varying types and accompaniments. Also a big winner in the entree section: Little Mama's Big Ribeye. 4521 Sharon Rd., Ste. 175.
---
Chef Bill Greene is a culinary artist who takes as much pride in his presentation as his flavors. Each drizzle of tomato jus is thoughtful and deliberate. Desserts come garnished with vibrant flowers, and tapioca pearls sparkle on a plate of big eye tuna tartare. 4620 Piedmont Row Dr., Ste. 170B, 980-283-2333
---
Chef and owner Bruce Moffett's first concept, Barrington's has a New England-inspired interior, with sea-evoking blues and photographs from Barrington, Rhode Island, snapped by Moffett's wife, Katrina. The dishes here generally get everything right, from textures and tastes to the plating. The menu is high-end yet still comforting, with humbling touches such as fried onions on the scallops or trout served with sweet potato chips. 7822 Fairview Rd., 704-364-5755.
---
Owner Chef Jim Noble is both a Francophile and a Southerner, and that comes through at both Rooster's locations. You'll find fine wines and some of the best cheese and charcuterie plates in town, as well the North Carolina ingredients Noble grew up eating, such as butter beans and greens, in a convivial environment where you can watch the kitchen at work. Multiple locations.
---
Restaurateur Frank Scibelli has proven again with this latest spot that he has an eye for what diners want. His fast-casual concept focuses on healthy, flavorful dishes inspired by the Middle East. Israel-born chef Shai Fargian brings a connection to the cuisine that takes the restaurant beyond good business sense and in line with the culinary elite. A Plaza Midwood location is expected to open in mid-2018. 720 Governor Morrison St., Ste. 120, 704-365-7130.
---
Each staff member here seems to have their own set of regulars, giving this SouthPark restaurant a friendliness and familiarity that's hard to find. Part of Jon Dressler's Rare Roots Hospitality Group (Dressler's, The Porter's House), Dogwood's focus is on modernized Southern fare, such as duck and dumplings, trout, and pimento cheese served bubbling hot in cast iron. Whether you prefer to sit at a table or barside with ultra-talented mixologist Brian Lorusso, you'll find a warm welcome. 4905 Ashley Park Ln., Ste. H, 704-910-4919.
---
Chef Michael Shortino, now owner of Futo Buta, helped guide Baku to become one of the best Japanese restaurants in town when it opened back in 2013. Birdie Yang, of Yama and Yama Izakaya, purchased the restaurant in 2017. Yang gave the restaurant the refresh it needed to stay relevant in the city's rapidly growing culinary scene by amping up the sake program and switching up the source of its seafood to the vendors from his existing locations. 4515 Sharon Rd., 704-817-7173.
---
The larger dining room at the SouthPark location of Charlotte's favorite upscale market translates to an expanded menu. 4331 Barclay Downs Dr., 704-377-7686.
---
The restaurant, part of the Charleston-based Indigo Road Restaurant group, built their menu around steakhouse classics, but they've reimagined the old-fashioned supper club aesthetic. Instead of dark wood panels with dim lighting and servers in red jackets, Oak Steakhouse is modern and unpretentious with high ceilings and an inviting bar area. 4777 Sharon Rd., Ste. 125, 704-954-8900.
Chef Josh Oakley merges flavors from France, Italy, and Spain. His menu is heavy on pasta, with dishes like mushroom risotto and gnocchi Bolognese, and meats that include braised pork shoulder and duck breast. Look for a brunch menu with global-inspired fare like Spanish tortilla (a potato and onion omelet), and pastry chef Krista Margies' dessert menu, which includes artistic tarts and custards. 3920 Sharon Rd., Ste. 160,  908-237-1919.