9 Charlotte Restaurant Veterans Expanding Their Footprints in 2022
Expect new cafés, bakeries, tasting rooms, and food stalls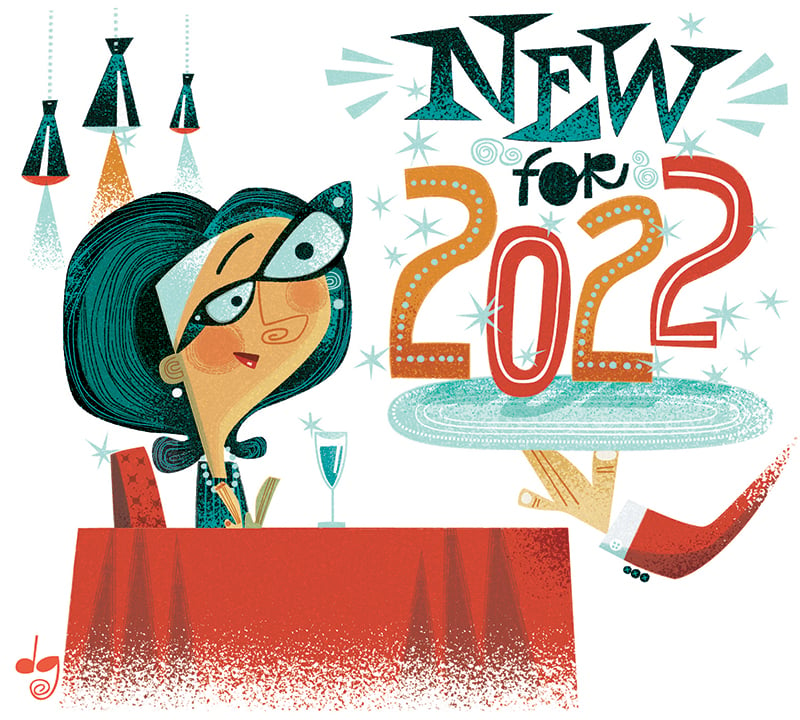 Just a few weeks after it opened Calle Sol in Plaza Midwood, FS Group announced plans to expand Mama Ricotta's into the neighboring Fortune Cookie space. The group also adds a Midwood Smokehouse to the Raleigh market in 2022.
Having added The Jimmy to his roster in 2021, Jim Noble will expand his popular barbecue joint, Noble Smoke, with a stall at Optimist Hall in early 2022. Order smoked meats by the pound or in a sandwich, plus savory sides like pan-fried green beans, collards, and mac and cheese.
Joe and Katy Kindred revealed plans to launch a new all-day café called milkbread down the street from their namesake restaurant in Davidson in early 2022. Later this summer, they'll open a second location in the former walk-up Dairy Queen in Plaza Midwood. Both spots will serve milk bread doughnuts, crispy chicken, salads, and coffee, plus a rotation of independent wine and beer at night.
Rob Duckworth, owner of Duckworth's Grill & Taphouse, will open a new location alongside a cocktail bar called The Loft at Duckworth's in the former Taco Mac space in SouthPark.
Scott and Linda Murphy, the couple who purchased the acclaimed farm-to-fork restaurant Heirloom in 2019, moved their operation from Mountain Island Lake to downtown Belmont. They'll open two new eateries this year in the historic district: Honeycomb Café, where son Patrick will lead the kitchen, and Bumblebee Bakery. General Manager Seth Wilson has taken the helm at Heirloom's new location on Glenway Street.
Two-time James Beard-nominated chef Greg Collier and wife and business partner Subrina Collier will reopen their beloved breakfast restaurant Uptown Yolk in a 2,800-square-foot ground level space at Vantage South End in spring 2022.
Jamie Brown and Jeff Tonidandel, the spouses and business partners who opened Supperland last year, will transform their NoDa gastropub, Crêpe Cellar Kitchen & Pub, into an Italian restaurant called Ever Andalo. Look for homemade burrata, pasta, and Italian wine chosen by Supperland's sommelier, Michael Klinger.
The Mother Earth Group, which added Mariposa to its portfolio in October, will roll out a new French-inspired, fast-casual fried chicken restaurant called Coquette in uptown this spring.
Petit Philippe, the Selwyn Avenue wine and chocolate tasting room, will move to a larger stand-alone location at 4001 Park Road this summer. Husband-and-wife team Mark Meissner and Casey Hickey, who also own Twenty Degrees Chocolates' South End shop, will transform the former dry cleaner into a tasting room, retail space, and wine storage service. —Taylor Bowler