9. Tega Cay/western York County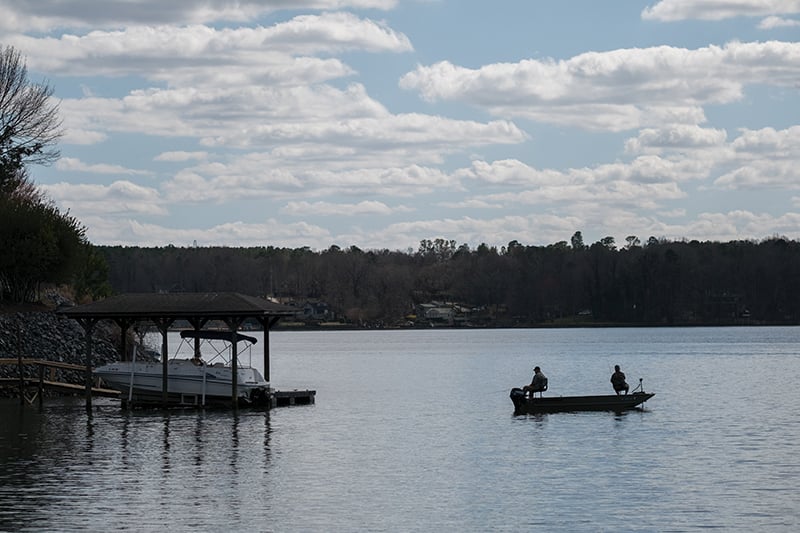 THE AUTO REPAIR SHOP'S sign flashes the time: 2:29 p.m. Just in front of that, the "Speed Limit 30 When Flashing" sign flashes, too, indicating the school zone speed limit is in effect. Cars are lined up at Tega Cay Elementary, guards with reflective vests hold up stop signs, and dads and moms hold their kids' hands as they walk down a path toward their homes in Tega Cay. There are a great many reasons people are drawn to planned communities like this and other areas around Lake Wylie, but the most popular here in western York County hits closer to home: The schools are consistently ranked among the best in the state. —M.G.
Good to Know
The two biggest events in Tega Cay are the 4th of July celebration at Windjammer Park (8999 Windjammer Dr.), which includes a boat parade and canoe jousting, and the fall festival at the Glennon Center at Tega Cay Golf Club (15083 Molokai Dr., 803-548-3500), which includes a hula-hoop contest.
Good to Eat
The Shore Club serves the Tega Cay Golf Club, but it's open to the public, too. Find standard favorites such as burgers and cheesesteaks on the sandwich menu every day of the week, but also check out the separate sushi menu Tuesday through Saturday. There are two dining rooms and two patios, along with a veranda that overlooks the 10th hole and presents a view of the Charlotte skyline at night. 15083 Molokai Dr., 803-548-3500
Good to Go
Tega Cay calls itself "The Recreational Community of Lake Wylie." The community has three places to access the lake, three lakefront facilities to visit or hold events, and several miles of walking trails.
Click here to head back to our main map.
Click >> to read about Concord, our No. 10 suburb