A Beloved Charlotte Beer Festival Returns in October
Brawley's Black & Blue is back for 2021. Charlotte's longest-running craft beer festival set for Visulite Theatre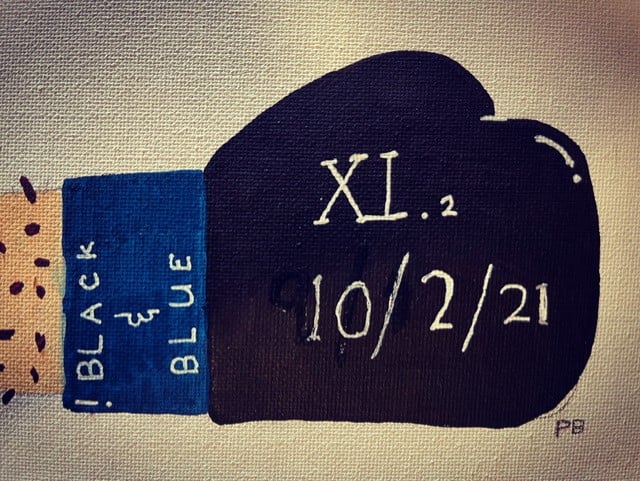 One of the top craft beer festivals in the Southeast is ready to rumble once again. Black & Blue, put on by Brawley's Beverage, will take place for the first time in the fall–Oct. 2 at the festival's long-running site, Visulite Theatre.
This will be the 11th year for the event, one of the hottest beer festival tickets in the region thanks to its intimacy and rare beers featured. In 2020, the original B&B 11 was supposed to take place on March 14. "We kind of saw this coming (at the time); we knew what was about to happen–we just didn't know how bad it was going to be," says Michael Brawley, longtime owner of Brawley's Beverage. "We were looking at this in early March; you started to see cases pop up around here and just thought, 'We can't take a chance on someone coming to Black & Blue … one person catches it and they pass it on, it wouldn't stop and then eventually the worst happens and someone dies because of that transmission.' So we knew what we had to do."
Two days before the event, Brawley and Shane Icenhour, who works at Brawley's and curates the festival, sent out a message on social media informing everyone of the cancelation. "The biggest concern for us was everybody else, what's it going to do to people who have already planned to come, we've already sold the glassware, the bands were booked," Brawley says. "Luckily, two days after we canceled is when the governor started shutting everything down, so it kind of took the heat off of us. But yeah, it was a bummer."
Added Icenhour, "Looking back, knowing everything we do now, it was an easy decision and most importantly it was the right decision."
Soon after, Brawley's joined the long list of small businesses doing everything they could to survive the pandemic. The bottle shop/bar located in Madison Park was one of the first local places to require masks, even before N.C. Gov. Roy Cooper made it a mandate. Extra precautions were taken, such as switching to plastic cups and only allowing one person in the shop at a time to order or buy beer. Like most businesses, times got tough ("We had more than a couple down months," Brawley notes). Thanks to PPP loans, Brawley's made it through.  "All of us just tried to stay positive and realize there are people and places far worse off than us," Icenhour says.
And when vaccines began to roll out and restrictions started easing up, it was time to talk about putting on what would be known as Black & Blue 11.2. Icenhour reached out to all of the breweries who had previously committed and began discussing a new date. At first, an idea was thrown out about centering the festival around the July 4 holiday, but there were questions about being able to plan quickly enough and other needed assurances that could not be met. So the organizers landed on October, with the knowledge and a decent feeling that by then, COVID-19 would be considerably under control and, who doesn't love a good craft beer festival in the fall?
Icenhour is still working to get a finalized list of breweries but so far has commitments from more than 20 local breweries, including Birdsong, Divine Barrel, Legion, Resident Culture, Salud Cerveceria, and Wooden Robot, among others. He's also excited about several newcomers, including Amor Artis (Fort Mill, S.C.), Pilot, Seaboard (Matthews), Southern Strain (Concord) and Town. Expect the total number to reach around 40 when it's all said and done.
One of the great things that sets Black & Blue apart from other festivals is the fact that you won't wait in line forever for a beer, and often get a chance to talk with the brewer or brewery representative about what you're drinking. As for the beer itself, it's not the average staples you may see at bigger festivals–breweries here are bringing rare or vintage beers, with some creating beers just for Black & Blue. "We're excited–obviously we'd love to blow the roof off the place this year and have this be the best Black & Blue ever because I think we all deserve it," Icenhour says.
A full list of breweries will be announced as the date gets closer, along with the featured band–which never disappoints. As far as tickets, they will be honored for everyone who previously purchased a ticket to the 2020 festival. Officially, Black & Blue is sold out, but Brawley says they will reassess the week before the event and likely put 30 to 40 additional tickets on sale.
Things are getting back to normal (or a new normalcy) at the shop as well. It's clear people are ready to get back out and enjoy their favorite craft beer. That was evident by Brawley's putting up a record month of sales in April–"beating out any month by far," Brawley says–since opening in 2003. "That helped us out tremendously," he adds. "We still have a bit of a way to go to make up for what we lost but honestly, it's just been great to see everyone back. It's incredible the things you take for granted and we're just ready to be back and get Black & Blue going again."