A better list of beers for NFL teams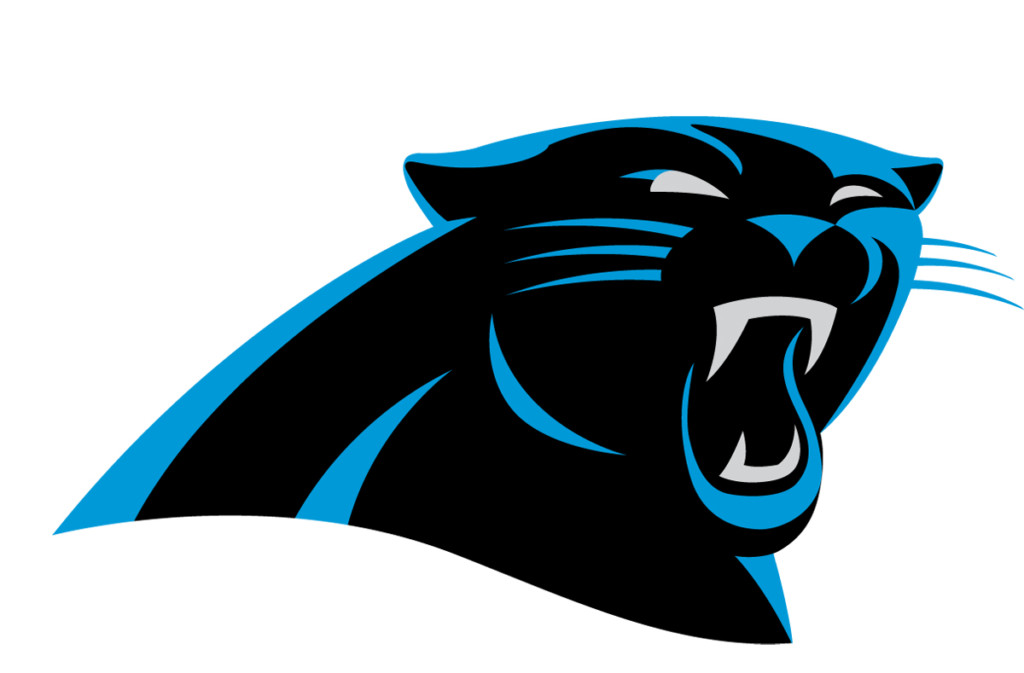 Last week, there was an article by Mike Tanier on the Web site Sports on Earth that paired each NFL team with what was described as a "perfect brew." Well, sort of (more on that below).
Granted, this was written as a humorous article, mentioning that it took into account the quality of the team vs. the beer. That didn't go unnoticed. But the article was all over the place. Sometimes it seemed legit (good call on the Founders KBS and Sun King Osiris), but then it would take a crazy turn off the rails.
For starters, the post began by saying, "This article is all about beer." And then the author went and paired four teams with something other than beer, including tap water (Seahawks), whiskey sour (Titans) and Mike's Hard Lemonade (Redskins).
Confused yet? It gets worse. On the local front, the Carolina Panthers' selection started with this line:
"Charlotte is new to the whole 'major metropolis' game, and they are just getting caught up on things like microbreweries."
I am not sure off what numbers or logic Mr. Tanier is basing that statement. Charlotte has been in the top 20 U.S. cities by population since the mid-2000s, so I wouldn't exactly call that as being "new."
The Panthers' paragraph goes on to state, "Local websites list only a handful of brewpubs, some only a year or two old." Now, there is some truth to this statement. Compared to other cities, Charlotte may not have as many breweries.
But the breweries we do have are some damn good ones, evident by two medals in the 2012 Great American Beer Festival. And who cares how old they are? Is there some sort of magical waiting period before you can be considered a top-flight brewery?
The worst part in all of this, though, is the Panthers' "beer" selection itself: Peach Twisted Tea. Yes, you read that right. Despite all of the acclaimed breweries not only in Charlotte but also Asheville, the Triangle area and across the Carolinas, the Panthers got a malt beverage.
The joke here was that since Charlotte had "no beer tradition, let's switch to a Southern tradition: iced tea."
Here's the problem with that, though: Twisted Tea is owned by the Boston Beer Company and brewed in Cincinnati. Last I checked, there was nothing Southern about either of those two places. If you're going to try to be funny, at least put some effort behind it and do some research. A better humorous selection would have been Firefly Sweet Tea Vodka, which is brewed in Charleston, S.C.
And again, while I get the tongue-in-cheek, when it comes to an actual beer choice, Charlotteans deserve better. North Carolina and South Carolina deserve better. Hell, every NFL fan deserves better. (I mean, seriously? Corona over Cigar City for Tampa? And the "anything in a 40-ounce bottle" for Oakland … wow.)
So, with some help from the guys over at Charlotte Beercast, here's a list of better selections for every NFL team, specifically craft beer. Just because your team sucks doesn't mean your palate has to. Also, use this as a guide if you ever make a road trip to an away Panthers game (something I highly recommend).
Beer recommendations are also listed from each brewery. Some were tough to pick because there are so many good ones to choose from, but at least some realistic options are being presented. If I missed a NFL-area brewery or you disagree with my picks, feel free to add into the comments.
Arizona Cardinals: Four Peaks Brewing Company (Hopknot IPA)
Atlanta Falcons: Terrapin Beer Company (Hopsecutioner IPA)
Baltimore Ravens: Flying Dog Brewery (Raging Bitch Belgian IPA)
Buffalo Bills: Southern Tier Brewing Company (Pumking)
Carolina Panthers: Any Charlotte brewery (try them all, you won't be disappointed)
Chicago Bears: Three Floyds Brewing Company* (Alpha King Pale Ale)
Cincinnati Bengals: Rivertown Brewing Company (Roebling Vanilla Espresso Porter)
Cleveland Browns: Great Lakes Brewing Company (Christmas Ale)
Dallas Cowboys: Deep Ellum Brewing Company (IPA)
Denver Broncos: Great Divide Brewing Company (Yeti Imperial Stout)
Detroit Lions: Founders Brewing Company (All Day IPA)
Green Bay Packers: New Glarus Brewing Company (Spotted Cow Farmhouse Ale)
Houston Texans: Spoetzl Brewery (Shiner Bock)
Indianapolis Colts: Sun King Brewery (Osiris Pale Ale)
Jacksonville Jaguars: Intuition Ale Works (I-10 IPA)
Kansas City Chiefs: Boulevard Brewing Company (Unfiltered Wheat)
Miami Dolphins: Funky Buddha Brewery (Bonita Applebum Brown Ale)
Minnesota Vikings: Surly Brewing Company (Abrasive Double IPA)
New England Patriots: Boston Beer Company (Samuel Adams Boston Lager)
New Orleans Saints: Abita Brewing Company (Turbodog)
New York Giants: Shmaltz Brewing Company (Bittersweet Lenny's R.I.P.A.)
New York Jets: Sixpoint Brewery (Righteous Ale)
Oakland Raiders: Linden Street Brewery (Burning Oak Black Lager)
Philadelphia Eagles: Yards Brewing Company (Philadelphia Pale Ale)
Pittsburgh Steelers: Tröegs Brewing Company (Nugget Nectar)
St. Louis Rams: The Saint Louis Brewery (Schlafly Dry-Hopped American Pale Ale)
San Diego Chargers: Ballast Point Brewing Company (Sculpin IPA)
San Francisco 49ers: Anchor Brewing Company (Anchor Steam)
Seattle Seahawks: Georgetown Brewing Company (Manny's Pale Ale)
Tampa Bay Buccaneers: Cigar City Brewing (Jai Alai IPA)
Tennessee Titans: Yazoo Brewing Company (Pale Ale)
Washington Redskins: DC Brau Brewing Company (On the Wings of Armageddon Double IPA)
*Yes, I realize Three Floyds is in Indiana, but it's only a 30-minute drive to Chicago. If you head to the Windy City, it's worth the short trip. Trust me.