A Coach in Twilight: Memories of Marty Schottenheimer
The Cornelius resident, the winningest NFL coach who never won a Super Bowl, was placed in hospice this week. The author was a boy in Cleveland during the coach's (and the Browns') frustrating heyday, and the news unearthed memories he didn't realize he had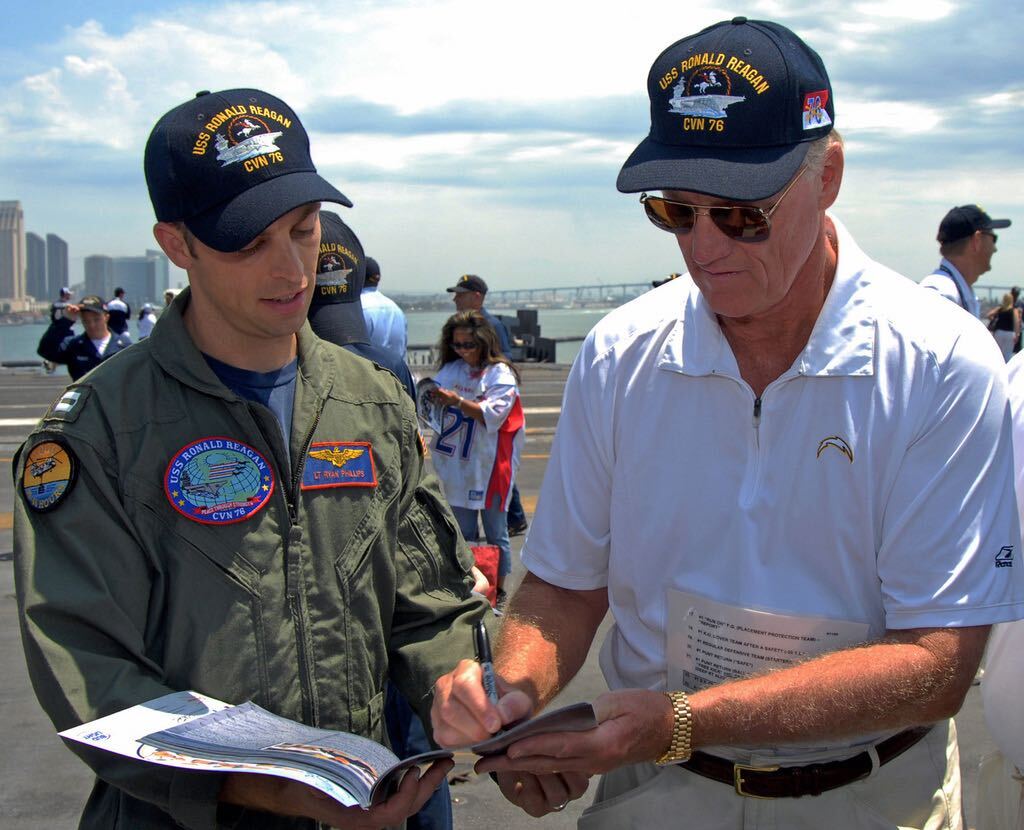 I'm going to talk about Marty Schottenheimer in a second. First, I want to remember a guy named Michael Dean Perry. Not because he was a Clemson Tiger. Not because he was the younger brother of William "The Refrigerator" Perry. Not because of anything he did on the field as a linebacker over seven seasons with the Cleveland Browns. No. I remember Michael Dean Perry because he had a hamburger named after him at McDonald's.
"The MDP" was a triple cheeseburger with bacon, supposedly the largest sandwich McDonald's had ever sold. As a Northeast Ohio kid in the 1990s, I had no idea that The MDP was available only in and around Cleveland. Hence, I thought that Michael Dean Perry had his own nationally-known burger and must be the most famous athlete of his time.
A few years ago, when I was still in local television in Charlotte, I put together a half-hour football preview show ahead of a Panthers game. A co-host, himself a former player, listed off local ex-teammates and friends, many of them former Panthers, who could come to a football field so we could shoot a segment on calling plays. One of the names was Michael Dean Perry. My jaw dropped. MDP lives here?!
Yes. Yes, he does. Perry has been here for a long time. He invested in several Subway stores and now runs Charlotte's A1 Wheelchair Transport with his wife. But somehow, in the long span since a 30-second commercial burrowed its way into my young, impressionable brain, Perry himself had vanished from public view, only to re-emerge doing something … normal.
The guy who was largely responsible for making Michael Dean Perry a Brown is another guy who moved to this area: Marty Schottenheimer. He drafted Perry in 1988, just before his last season as head coach in Cleveland. Schottenheimer would go on to coach the Kansas City Chiefs, the Washington Football Team, and the San Diego Chargers, and he piled up more wins than any coach who hasn't won a Super Bowl. At some point late in his coaching career, he bought a house on Lake Norman in Cornelius and lived there with his wife, Pat, in retirement.
He was formally diagnosed with Alzheimer's Disease in 2014 and entered a trial for a medicine that might slow the disease down. Back then, he could still play golf, although he sometimes couldn't remember where his ball had landed. But Schottenheimer and his family continued to live up there on the lake, out of view of the rest of us, struggling with the disease.
This week, his family announced he'd been moved to hospice care. The news hit me right in the gut.
I do not know all that much about Schottenheimer the man, which means that this is not going to be a biography of him (that already exists). But I do know a lot about Schottenheimer the idea. The memory. I know what he reminds me of, what he conjures in my mind. The out-of-context moments that I was around for but didn't personally watch (the legendarily painful canon that includes The Drive and The Fumble). If, a month ago, you had asked me about Marty Schottenheimer, I would have told you, "Oh yeah! Good coach! The Browns!" And that would have been good enough. Knowing about him is a touchstone that connects you with a time and place without having to say more. If I'm in Charlotte and you bring up Marty or The MDP, I know where you're from, and that we speak the same language. We can skip over the vague niceties ("Ohio? So cold this time of year!") and get right to the next level ("What did you do when the carburetor on your snowblower gummed up?"). I know about Marty, and if you don't, then that is some sort of exotic midwestern currency that I possess that you do not.
But I don't know more about him. I cannot tell you a Marty Schottenheimer story, just like I cannot tell you about the best game of Michael Dean Perry's career. Those memories are a bit of misdirection, allowing me to feint away from the important stuff into the comfortable. Into the nostalgic past, where you can earnestly ask stuff like, "Schottenheimer? MDP? Why did they ever get rid of those guys?" If things were good as a kid, then you remember other things that were good as a kid, and they become the best things from the best season of your life. Schottenheimer never won a Super Bowl. None of his teams even appeared in one. But when I was young, the Browns were good, Marty was their coach, and looking backwards from a distance of 30ish years, things were never better.
Super Bowl Sunday is almost upon us. It's a day when we look at football through the gauziest lens. People who don't normally watch a game feel like they have to watch this game. It is mandatory (although definitely not this year) to gather with friends and eat artery-clogging appetizers and dips. Old players are trotted out to talk about The Old Times. The two-week long runup is the perfect time to, as David Roth of good Deadspin fame has put it, remember some guys. The Cleveland Browns have had many bad years, but lately, I can't help but remember the good seasons, the Schottenheimer seasons, when they were the least bad and actually, maybe, sort of all right.
From a numbers standpoint, the Browns were truly at their best when Paul Brown was their coach and Jim Brown won a pre-Super Bowl NFL Championship for them in 1964, about 16 years before I was born. Schottenheimer left the team when I was 8, so his file in my memory is a thin, simple envelope with a single document in it that reads: "good coach." I can identify pictures of him as a non-threatening-looking man who wore large, wire-rimmed glasses. I can tell you that he was the guy who coached Bernie Kosar, one of the best quarterbacks the team has ever had, a player I vaguely remember watching once or twice from the frigid, wind-blasted wooden seats high atop Cleveland Municipal Stadium. Schottenheimer's era was the one that solidified my lifetime Browns fandom. And while I've tried several times to shake them, arguing that my time as a fan was the perfect example of the sunk-cost fallacy, I never quite gave them up. (Side note: That came in handy this season, when Cleveland's playoff win over the Pittsburgh Steelers sent me into a squealing mania.)
But anything the Browns actually did on the field has long since faded from recall. Now, my knowledge of them reads more like a dusty encyclopedia entry. I remember that after Schottenheimer left, the Browns entered their long dark period. I thought, as a young kid, that things had bottomed out when Bill Belichick cut Kosar in 1993. I remember that I was despondent when Kosar left, but today, I can't close my eyes and visualize him completing a pass (I do vividly remember Drew Carey's impression of Kosar trying to scramble in the pocket, which consisted of Carey nudging his mic stand so it wobbled and then fell over).
After that, the Browns truly started to plumb the depths. I know, without having to Google anything, that the darkness culminated with owner Art Modell moving the team to Baltimore in 1995 and continued after the return in 1999 of an awful facsimile of a professional team in orange helmets and brown jerseys. I can name a litany of old Browns quarterbacks who had their names sardonically added to a jersey on display in downtown Cleveland. I can feel all of this stuff deep down in my gut. I remember going to Browns games as a kid. But I only remember being in the stands, sitting in the Dawg Pound, as frightening, shirtless men swore at both good and bad plays while full cans of Alpo sailed over my head. But I can't recall a single play that happened on the field. I was at Kosar's last game as a Browns starter. He was playing so badly that Belichick pulled him for Vinny Testaverde, but I don't remember any of his interceptions or incompletions. For me, once a game is over, the memory of it instantly gets less sharp and more tonal. At some point, I was a Browns fan because I had always been a Browns fan. I feel connected to this team, but I can't tell you exactly why.
I'm about to be 41, so I'm at the prime age to feel this nostalgia. There's even a term for it: The reminiscence bump. That's the tendency of middle-aged adults to fondly and vividly recall, and even feel a strong pull toward, the ephemera of their early adolescence. It's why stuff that happened 20 to 30 years ago always seems to re-enter popular culture. Ask yourself: Why is there a Saved By The Bell reboot? Why did so many people yearn to watch a teal-and-purple basketball team named the Hornets instead of the Bobcats? Why did they make a Sonic The Hedgehog movie last year? It's because all of us olds, who ostensibly have the most buying power, have amazing recall for the minute details of this stuff. I can't really remember what it was exactly like to be a pre-teen, the feelings and thoughts and worries and concerns and dreams that I had. But I can remember that 007-373-5963 was the code you entered on your Nintendo to skip all of the other boxers to get into a ring with Mike Tyson on Punch Out! So I remember more about Browns players from playing Tecmo Bowl than I do from watching the games. Eric Metcalf was a beast of a kickoff returner, as long as he zig-zagged.
Hence it's only now, as I research Marty Schottenheimer, that I learn about what kind of coach he was. His smash-mouth, run-first, "MartyBall" philosophy influenced his assistants who later became head coaches themselves (Bruce Arians, who coaches the Tampa Bay Buccaneers, who may win the Super Bowl on Sunday, coached running backs under Schottenheimer in Kansas City from 1989-1992). Schottenheimer existed in an era when, except for call-in shows and the occasional TV sports editorial, you could preen or grumble about his performance only in person or via a phone call. The feedback loop that amplifies small mistakes that we all then watch on television was not as powerful. The man was never a trending topic on Twitter. He exists for me in a cozy bubble where I can look back at old statistics and see his win-loss record and watch a few YouTube videos of sideline motivational speeches, which seem quaint and inoffensive.
He seems so old now, 77. Yet when he landed his first NFL head coaching job with the Browns in 1984, he was 41. I'll be 41 next month. That fact has been ricocheting around my head ever since I found it the other day. The videos make him a caricature. The age makes him relatable.
I'm still grappling with that part, about how to process wrenching news about a man who was part of my childhood. A man with a real life and family. A man who is entering a final phase. But a man who I did not know. Until recently, I hadn't thought about Marty Schottenheimer in a very long time. But the second I did, I reflexively felt something warm, something familiar. His name is a hook on which I can hang a younger, more innocent, better me. And it allows me to trick myself and escape, for a moment, back to a time when things were no less complicated or hard but sure felt like they were.
Northeast Ohio native Jeremy Markovich is a former Charlotte resident and a one-time columnist for this magazine. He's now a writer and podcast host at Greensboro-based Our State magazine and the creator of the North Carolina Rabbit Hole newsletter.