A Cocktail Made for Spring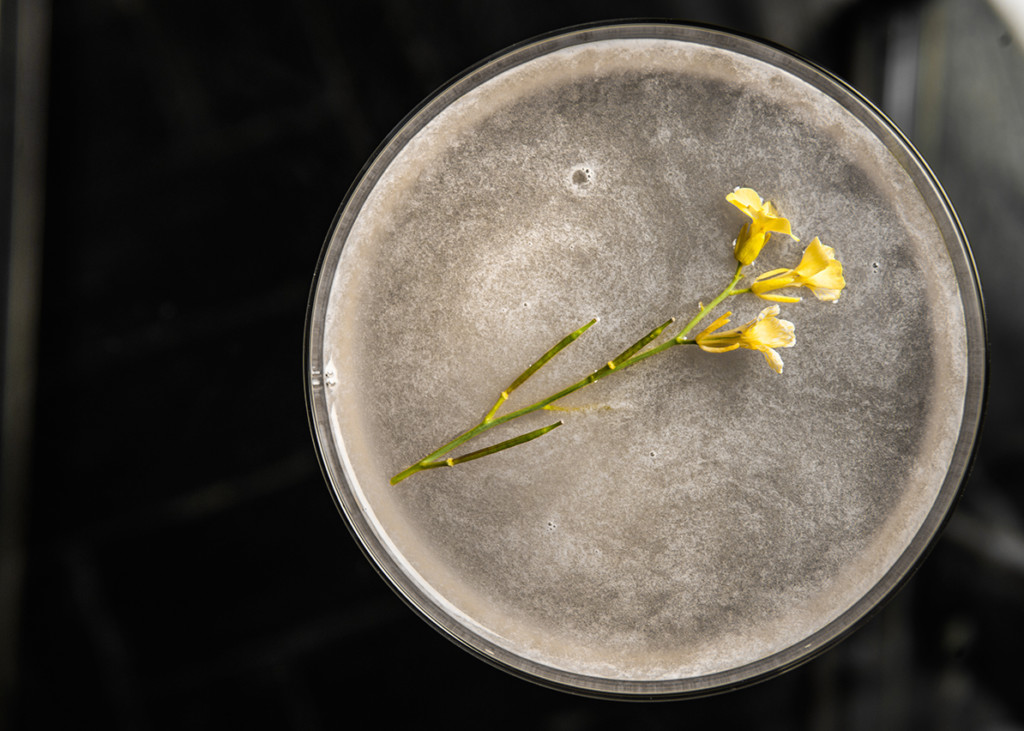 We asked Bob Peters of The Punch Room at the Ritz-Carlton for a cocktail to help usher in the warmer weather. He chose to share his recipe for Spring in Japan, a pretty cocktail that melds the brightness of grapefruit and sparkling sake with the soft, rounded spice of Drambuie and the anise flavor of tarragon. The flavor is delicate, much like the ones you find in early spring produce.
You can try this cocktail with a fresh seafood dish, sushi, or grilled chicken. Or just enjoy it at sunset on the back patio. If you have extra simple syrup left, save it for your next vodka soda, along with a squeeze of fresh lemon. For the sparkling sake, Peters recommends the Zipang brand, which can even be found at Harris Teeter.
SPRING IN JAPAN
0.75 ounces of Drambuie
0.75 ounces of Cointreau
0.75 tarragon simple syrup (recipe below)
1 ounce fresh pressed grapefruit
Sparkling sake
Organic kale blossoms, for garnish (available at farmer's markets)
Shake the first four ingredients in a cocktail shaker, then double strain into a coupe glass. Top with sparkling sake. Garnish with organic kale blossoms.
TARRAGON SIMPLE SYRUP
0.5 cup sugar
0.5 cup water
3 sprigs fresh tarragon
Combine sugar and water in a small saucepan. Bring to a boil over medium-high heat, stirring occasionally until it just reaches the consistency of syrup. Remove from heat and add the tarragon. Steep for 20 minutes, then strain syrup into a clean, lidded container. May be refrigerated for up to 2 weeks.