A decade of great beer and good times at Brawley's Black & Blue festival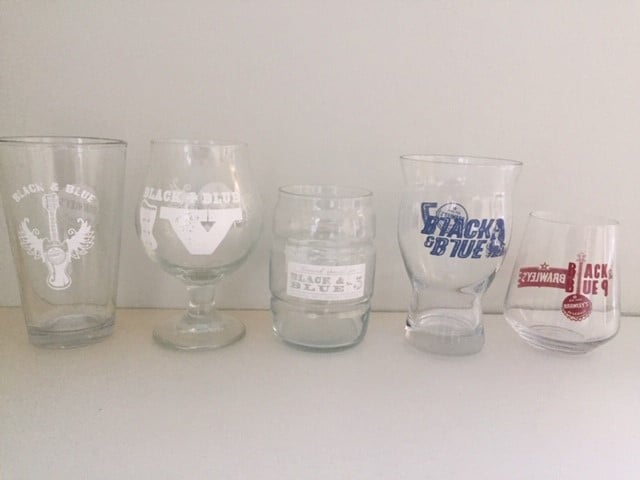 Ten years ago, Michael Brawley and Shane Icenhour set out to create a small festival that combined their love of dark beers and bluegrass music. Brawley, the owner of Brawley's Beverage, along with longtime employee Icenhour, held the first Black & Blue at Visulite Theatre amid little hubbub.
There were not any branded glasses or a list of beers given out and, to be honest, there was not much of a crowd either. This was right on the cusp of Charlotte's craft beer scene really taking off and saying there were 100 people at B&B I is generous. Those in attendance reaped the rewards of top-notch stouts, porters, barleywines and other winter ales from breweries across the state to the backdrop of great music. At the end of the event, brewery reps rapidly poured full pitchers as guests were leaving to try to kick the kegs.
How times have changed.
In the years since, the word has gotten out and Black & Blue has grown in popularity, becoming one of the toughest craft beer festival tickets in North Carolina. The venue has always stayed the same, as Brawley and Icenhour are insistent on keeping this event intimate where you will get a rare beer without having to wait 20 minutes in line. And while the beer offerings have evolved to where you'll now see sours and IPAs among the dark beers, it remains hands down the best lineup a N.C. festival has to offer year-in and year-out.
"It's hard to see that far ahead when I look back to the first year, but really it's about the breweries staying behind us and continuing to support us," Icenhour says. "We just set everything up; really it's nothing we do – they make the event what it is."
Black & Blue X is this Saturday at Visulite Theatre. More than 35 breweries are attending to help everyone "enjoy the best beers North Carolina has to offer," Icenhour says. (You can see the full list of breweries and beers via CheersCharlotte.com.)
As the weather looks favorable for Saturday, the festival will utilize the back lot of the Visulite to open up space to feature brewers and music. (On the main stage inside will be Strung Like a Horse, who performed at Black & Blue 8.)
"It's really made it to where the venue is less crowded; we listen to what everyone says about what people have liked in previous years and that's been a big plus so we'll do it again," Icenhour says.
While Black & Blue X sold out in less than a day when tickets went on sale in December, an additional 100 tickets are going to be available on the Visulite's website beginning at 10 a.m. Thursday. Tickets will be $85.
"We're excited as always," Icenhour says. "It's fun hanging out with everyone, from regular customers to people who come from out of town for this event."