A Farewell to Marion Paynter, the Observer's Keeper of Memory
As the newspaper's longtime research librarian, and with a smile, she knew how to put her hands on our history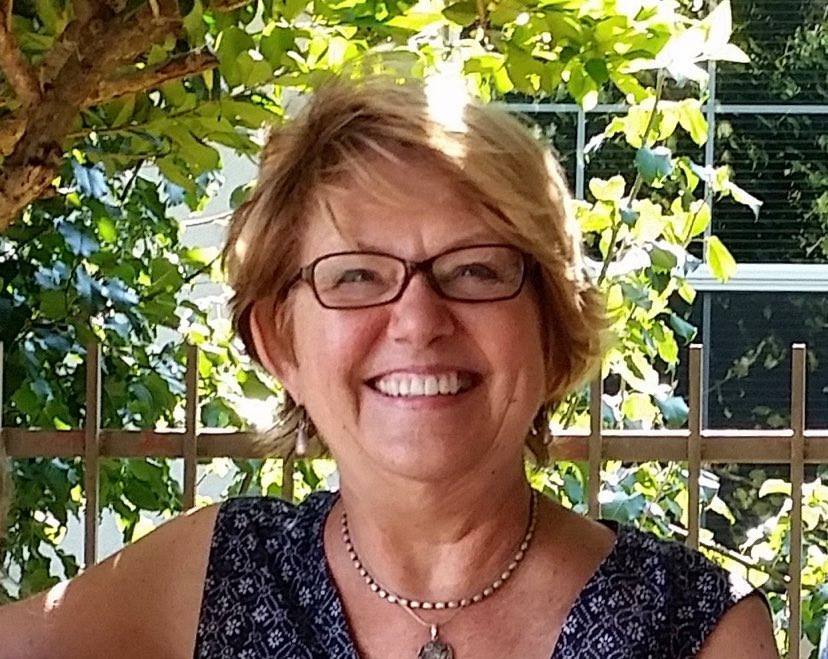 You had your choice of two ways to enter the newsroom at the old Charlotte Observer building at 600 South Tryon Street: the main entrance at the crest of the temperamental escalator or the back way, off a long corridor, a path that led you past Marion Paynter. That was the way I usually took. It was closer to my desk, for one thing, and it reduced the odds that an editor would see me pass and rope me into some pain-in-the-butt story I didn't want to do. I had a third reason: It was always nice to say hi to Marion.
"Hers was typically the first smile to greet me each morning when the Biz team was back there next to the library," Glenn Burkins, the founder and publisher of QCityMetro and a former Observer business editor, posted on Facebook this week, responding to an announcement that Marion had died at 73 after a year-long battle with brain cancer. "What a wonderful spirit she had."
"The intro to The Mary Tyler Moore Show started with this: 'Who can turn the world on with her smile?'" posted Forrest Brown, another ex-Observer colleague. "That was Marion."
When I worked in the main office from 2006 to 2008, Marion led a team of three research librarians—Maria David and Sara Klemmer were the others—whose job it was to comb through the paper's archive and public records for as much information as they could find about a given person, place, or thing, often on deadline. It's late in the day, and you finally get an ID on that murder suspect? Get Marion and the Gang to do a background check. Need a phone number, like, now? See if the library can dredge something up from a database you had no idea existed. Need to confirm someone lived in Kissimmee, Florida, from 1974-77? The library could do it, and quickly, and happily—which, I'll tell you, is a quality as rare in a newsroom as a healthy diet. They got credit, barely, with brief notes at the ends of stories: "Staff researcher Marion Paynter (or Maria, or Sara) contributed." That was never enough.
The building's gone now, of course, and so is the research library. This is not intended as another of those Requiem for a Newspaper pieces you've seen everywhere in the past decade. But we ought to take a moment to acknowledge that a big part of what makes a city a city is the institutional memory of the people who live there, the people whose job it is to remember. Without the foundation of that knowledge, you're caught in a state of being that Charlotte in particular has nearly perfected, a perpetual present in which nothing that happened more than three days (or even three hours) ago seems relevant anymore; it's cycled out of the system, no longer trending. We should know better, and it's why historians like Tom Hanchett and Willie Griffin are so precious in this town—they're caretakers of a commodity that newcomers and natives alike scarcely bother to acknowledge.
Newspapers are keepers of that knowledge, too, and for nearly 20 years, from 1994 until her retirement in 2013, Marion Paynter held the key to the Observer's vault. The archive is online, of course, and available through the public library. But the search engines can't walk you through the complexities of a search whose terms you can barely express, and they can't celebrate an unexpected, desperation-shot discovery 10 minutes before deadline, and they can't greet you with that smile you can see in the photo above, which is why I'm both happy and deeply sad to introduce it to those of you who never encountered it, in the hope that you'll remember it, and Marion, as we will.