A Fish Stew Fundraiser For Hurricane Matthew Victims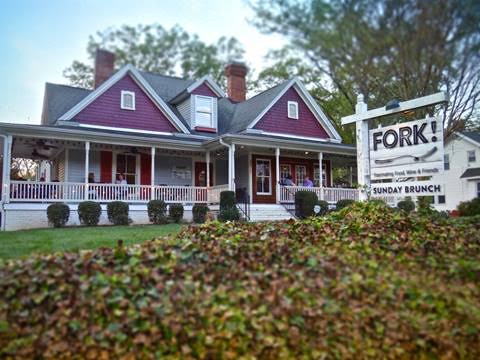 Chef Tim Groody of Fork! Restaurant is organizing a local "Fish Stew Rescue" to help victims of Hurricane Matthew in Eastern North Carolina. The event, which will be held at D9 Brewing Company on November 6, is part of Chef Vivian Howard's statewide fundraising efforts for hurricane victims.
Chef Howard, known for her PBS series A Chef's Life, grew up just outside of the hard-hit town of Kinston, where her show is filmed. With the help of other chefs like Groody, Howard is hoping to not only raise money but also awareness about the region: its people, its history, its culinary importance, and its ongoing economic struggles to rebuild—even before the hurricane. A bowl of fish stew is a nod to Carolina's seafood industry and an apt dish to represent the cause.
Proceeds from ticket sales will go to Lenoir-Greene United Way. Participating restaurants are donating food—fish stew, smoked chicken, and sides—and D9 Brewing will donate a portion of beer sales as well. The list of restaurants who will participate includes:
Fork! Restaurant (host)
Kindred Restaurant
Flatiron Kitchen & Taphouse
Millstone Bake House & Provisions
Carrburritos
Block & Grinder
Chef Troy Gagliardo
Epic Chophouse
Reservations are not required; admission will be collected at door. The event runs from 4–7 p.m. on November 6. The cost is $20 for adults and $10 for kids 12 and under. Additional details can be found on the restaurant's facebook page for the event.
D9 Brewing Co.
11138 Treynorth Dr
Cornelius, NC 28031