A Night Out in … Davidson, N.C.
Our date night series continues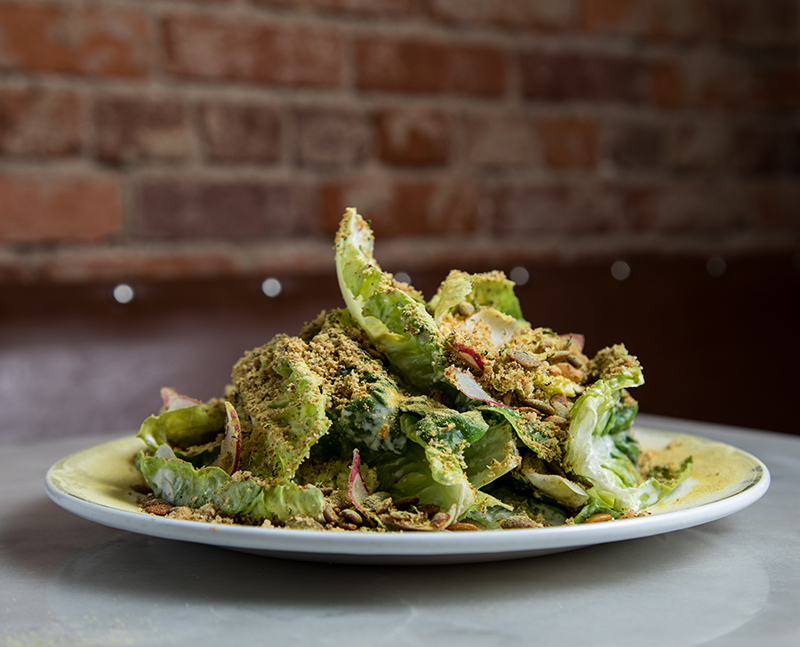 CELEBRATE THE OPENING of the Interstate-77 toll lanes from I-485 headed north to visit this idyllic college town. While it's best known perhaps for the eponymous college, the town has much more to offer for a special date night out.
Dinner:
Of course, you've heard of Kindred and its milk bread. We can't recommend this spot enough. The only tough choice – if you have this choice at all – is where to sit. Outside in the leaf-lined courtyard, upstairs with a view of the town or downstairs amid the energy of one of the city's best restaurants? (Pro tip: Trust the bartender and order the Barkeep's Choice. You won't regret it.) Down the road is the Pickled Peach, a charming café and market, boasting fresh treats, soups, and takeaway picnic items. Mestizo, also on Main Street, is another reliable choice for fajitas, margaritas, and more before a Wildcats basketball game.
Drinks/Dessert:
While you're already there, grab a drink at Pickled Peach. There are always a few local brews on tap along with grab-and-go ciders, beers, and wines. Just a block away is Gateau on Main, which recently moved from the 7th Street Public Market. Always armed with a sandwich board out front with a witty, half-baked (Forgive us.) joke, the sweets inside are anything but.
Entertainment:
Come fall, the town's entertainment offerings explode as students return. Aside from the legendary Davidson College basketball games (Stephen Curry, who attended the school, just returned for a game when the National Basketball Association All-Star Game was in Charlotte.), the school offers a slew of concerts, theater and a whole lot of reminiscing for Wildcat alumni. Outside the campus, Lake Norman waits for you. Boating opportunities and watersports rule the summer.
Unexpected activity:
Lucky you if you know a Davidson College student or staff member. (Editor's note: Misner is also Davidson College's social media manager.) Davidson College Lake Campus, a 110-acre forested and lakeside property, is open only to students and staff. (Alumni can pay for a pass.) There's a small beach, ample picnic opportunities and canoes, kayaks and paddleboards for rent during the summer.
Misner is a writer for this magazine. His work has also appeared in The Chronicle of Higher Education, The Knot and Logo.